Post Highlights
*How businesses can Manage customers through engagements
*How to build loyalty by exceeding customer expectations
*Building trust for repeat business
*Incentivising customers for loyalty and retainership
---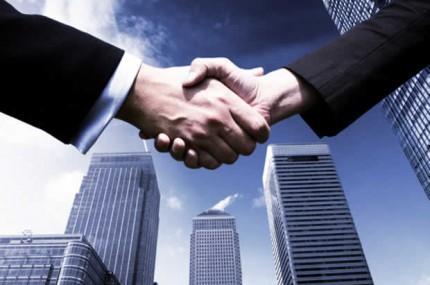 In today's competitive market, building brand loyalty and exceeding customer expectations for repeat business is extremely important.
This is because business is all about customers, and nowadays, brand loyalty is as important as the business you are running.
Every business owner is concerned about customer loyalty and retention. Can a business survive without customers? Obviously, it's impossible for a business to generate revenue without people patronising it.
Recently, businesses have been under a lot of pressure, having to cope with competitions, brand awareness, customer loyalty and retention.
---
Managing your customers through engagement
Managing customers effectively will help provide market differentiation for your business. Not only that, it will also increase customer retention and, thereby, stay ahead of the competition.
Today, customers are highly informed, that's why customer engagement is an important step towards customer retention. Clearly, your success as a business owner lies in a thorough understanding of your customers; this understanding can only be achieved through engagement.
Your business needs to provide customer solutions that lead to increased customer loyalty and create opportunities for repeat business.
---
Building loyalty by exceeding customer expectations
What are your customer expectations? Do you know what your customers are expecting to get or gain from doing business with you?
By setting expectations early, you are able to eliminate any uncertainty as to the level of service you need to be providing to ensure your clients are happy. This clear vision will help your business to build KPIs around specific expectations and ensure you are always over delivering.
When people buy a product from you, it's one of their expectations that the product will work as described. They expect the product to serve the purpose of buying it. Not only that, your customer also expect value for what they are paying for. Customers are not expected to be overcharged for a product they can get from your competitors for far lesser price.
It's the responsibility of every business to understand their customer expectations and work really hard towards meeting those expectations. Meanwhile, meeting your customer expectations will enable your business to increase the life-time value of customer and enhance customer retention.
---
Building loyalty through customer engagements
Businesses should demonstrate the ability to engage their customers in a fun way combined with the need to share their experiences. Try to build targeted customer campaigns that will enable you to garner higher share of your customer's wallet.
Customer retention is on the minds of small and medium businesses across the world. With rising customer acquisition costs, businesses need to get innovative and start taking a proactive role in retaining their clients.
As a business, it's important to develop a customer management solution that focuses on the key areas of converting customer interactions into business insights. You can then make use of the insights to help your business retain customers.
Be acutely responsive to customer questions, comments and complaints. Businesses should not allow customer complaints go untreated or unattended to. You should always give your customers the feeling that they are part of your business. Remember, these are often your most loyal customers. If you resolve a complaint quickly, you can actually grow loyalty
---
Building trust for repeat business
Do you think people trust your business? What differentiates you from your competitors? Businesses should try to develop insights-based customer solutions that lead to increased customer loyalty and retainership.
Those days when customers have limited options have gone. Today's customers are quick to switch to the competition. This is why customer loyalty is now a different ball game. You should always remember that your competitors are only a mouse click away.
Trust is usually built through customer satisfaction. As a business, you can just buy trust so easily and cheaply. Therefore, if your customers are satisfied, it means you are doing something right, they will trust you and they will come back to do business with you.
---
Incentivise your customers for loyalty and retainership