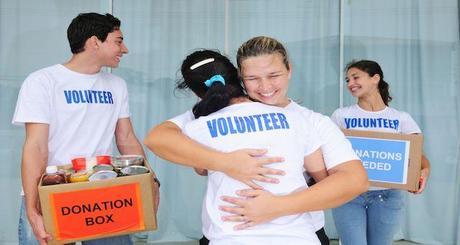 If anyone knows about doing more with less, it's schools, charities and churches. Each year, cutbacks and shortfalls force them to be more creative about raising and spending their money.
To keep help capital coming in, many organizations rely on fundraising. To ensure the success of fundraising activities and events, most rely on some form of promotional signage.
Integral to Marketing and Development
As our previous "Marketing with Signage" post reminds, banners, posters, window/lawn signs are among most economical and effective forms of advertising. Value and impact are two reasons budget-minded groups use signage to generate publicity.
Creative, high quality signage from an experienced, reputable provider can help you gain attention and awareness for a variety of fundraising events, such as:
Member, donor or booster meetings
Raffles, poker nights, and bingo
Car washes and bake sales
Club and sports team "spirit" events
Educational seminars and conferences
Congregational or youth group activities
Versatility and Value, Indoors and Out
Enhance the impact of your next fundraiser, indoors or out, by including one or more of these eye-catching elements:
Window posters clings
Tent cards and table toppers
Directional, instructional or safety signs
Colorful, eye-catching wall graphics
Oversized banners, posters, photos or charts
Of course, signage is usually just one part of an integrated campaign that often includes promotional items, direct marketing and/or other creative services.
So if you're marketing on a shoestring, consider partnering with a full-service provider. The convenience of having a single point of contact can help start any fundraising event or campaign off on the right foot.