It was good news to hear that last month the condo market segment showed the highest year-over-year median price increase when compared to townhomes and single family houses. Condos were not selling during the recent recession, with more than a year's supply of inventory at the peak. That has recently changed dramatically... as illustrated in the chart below showing months supply of inventory broken out by condos, townhouses and single family houses from THE THING by 10k Research and Marketing at the Minneapolis Area Association of Realtors.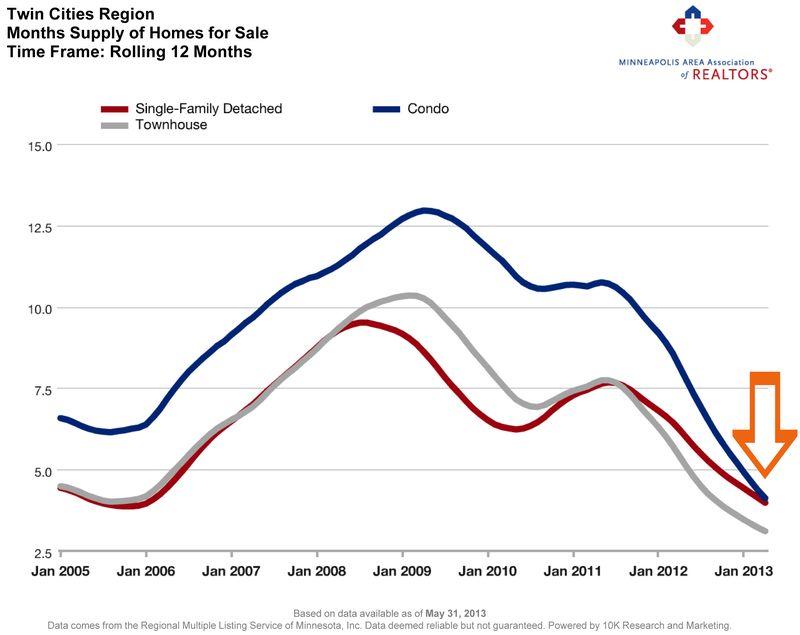 Even before the 'crash', the supply of condos relative to buyers was higher compared to houses and townhouses. Now, after years of soaring above the other types the months supply of inventory for condos is virtually tied with that of houses. The chart below comparing April months supply from 2006 through 2013 shows how dramatically the supply has dropped relative to demand. Condos are selling again.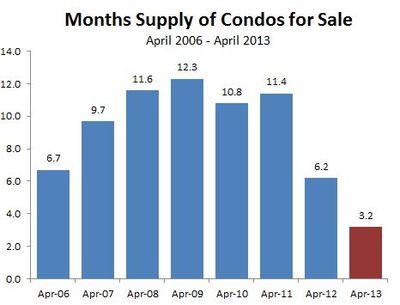 Prices still have a way to go to come up to prices before the crash, however. I don't have consistent sale price data (average price 2006-2009 and median price 2010-2013) which is like comparing apples and oranges so I looked instead at average price per square foot. You can see in the chart below how prices crashed in 2010 and although they are rising, they are still at bargain prices for buyers.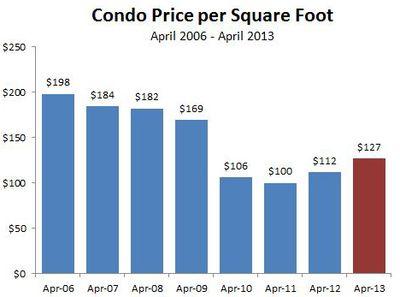 Just as with houses and townhouses, the number of condos available for sale is low... buyers are hovering...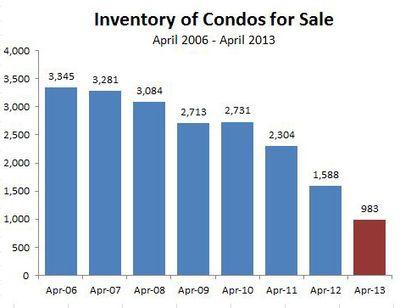 The figures above are based on statistics for the combined 13-county Twin Cities metropolitan area released by the Minneapolis Area Association of Realtors.
Never forget that all real estate is local and what is happening in your neighborhood may be very different from the overall metro area.
Click here for local reports on 350+ metro area communities
Click here for current interactive market analytics by area, city, county, neighborhood or zip code
Sharlene Hensrud, RE/MAX Results - Email - Twin Cities Real Estate Market