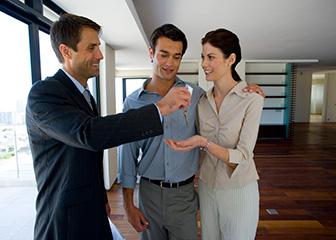 Blogging isn't just a way to share your thoughts about life, the universe, and everything. Businesses have effectively used it to sell a products and services. As a homeowner, the only product you may have ever sell is your home … but that's a big one.
You or your real estate agent can use blogging to help you get more exposure for your sale, which may help to sell it faster or to get more for it. Here are just a few ways that Realtors and homeowners are using blogging to sell homes.
Register a unique URL
While you could just register 123streetname.com, you'll get a lot more attention and rank higher in search results if you choose a more descriptive URL. Base your selection on the unique characteristics of your home, and be sure to include your location so you can rank high in local search results; you're more likely to reach people that could actually buy your home.
Think of URLs like CharlotteVictorianMansion.com for Charlotte properties that fit that description, or something more direct, such as DowntownSanDiegoProperty.com for a hot downtown San Diego site.
Create comprehensive content
Of course, your blog's content should include all the basics about your house: how many rooms it has, features such as a fireplace or basement, and the size of the yard. However, you should also think beyond the basics.
Write engaging posts that highlight the special things about your house. Post about the whirlpool bathtub, then write about the beautiful birds that come to the yard every spring.
The goal is to create a comprehensive portrait of your home so potential buyers know it inside and out and understand why it's a great buy. Your blog is also a great place to post updates about the sale, such as when open houses are scheduled, whether you've had bids or price reductions, and so on.
Tie in social media
Blogging itself is a kind of social media, but it's also an excellent way to advertise on other social networks. Sign up for a Facebook page or an Instagram profile, then advertise these accounts on your blog.
Use each account to cross-promote the other. You'll get more exposure for your blog and for the house.
Reach out to other bloggers
Even if you have a great blog, you won't get any more buyers for your home if no one sees the blog. You have to promote it.
Reaching out to other bloggers can help you get links to your blog, which will drive traffic to it and increase your page rank. The higher your blog appears in search results, the more hits you'll get and the more potential buyers you'll attract.
Technology has changed the way everyone does business. We have many more opportunities to sell a home and maximize its price. Take advantage of blogging to get more potential buyers for your home and show it in its best light.