To any mom, a son is by no means a fully grown man and the son will never turn to a fully grown man unless he appreciates and recognizes this about his mom. – This is exactly what a mother and son relationship is all about.
A mother holds undying love for her kids. Her presence deeply affects the complete life of her little one. A mother is the first women in the life of any kid which CANNOT be replace by any other individual. Though, we all know that a mother loves all her children equally, regardless of sex. But, often it is found that daughters are more attached to the daughters whereas, sons are closer to their mothers. A mom's love makes her youngster stronger in addition to shaping the life of her son properly. When a father makes her son brawny enough to clash with the whole world, a mother teaches her son where and when to consider things from his heart.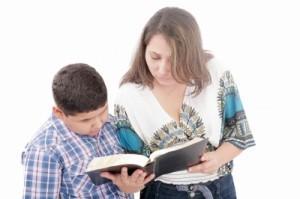 The most weak of any mother and son relationship draws closer, when another woman enters his life either as wife or girlfriend. This is the time when every mother starts off feeling self conscience and tries to become anxious. From turning out to be the only woman in the life of her son she then has to start sharing the warmth with someone who is as significant in her son's life as his mother. This is the time for the son to make his mom understand that she was and will always be one of the most special individual in her son's life and nobody else can ever take that place of hers.
Good Relationship with Mom – How Is it worth?
A good relationship with your mom is worth in several ways, so let's hold on for a moment and consider the quality of relationship with your mom and ask yourself the various ways you can improve it. Ideally, it should be noted that a mother-child relationship should be defined by the mutual respect and level of acceptance. But there are many for whom this is not the scenario. In today's world you will find several mom-child relationships turning out to be "mom-flicts".
Mother-Son relationship is it different from Mother-Daughter – Why?
Do you know that a mother's relationship with her son is all different compared to her bond with her daughter? Remember, mothers and daughters share a lot of things while mums and sons start being different to each other and they continue staying different to each other as time passes. Both, sons and daughters are raised up in diverse cultures with a "male code" in addition to "female code" imbibed. Mothers need to make every possible effort to learn more on the "Male Code".
The stronger mother-son relationship, stronger the level of consistency, emotional closeness and patience which are important for all babies and the procedure is similar for all boys and girls. Try to be aware of the cultural or family messages that would pressurise you to keep safe distance from your son when he is quite young. Accept the fact, that boys hold a different communication style. You need to respect your son's requirement for emotional space. Mothers need to defeat the basic differences of female and male one by one to communicate with each other.
How Books Help mothers?
A good book can always help a mother to smoothen her way. In such a kind of book practicalities acquire precedence more than philosophy. Mothers get to know about the liking of the child. Even she can acquire knowledge from those books. She can even gain knowledge on her responsibilities and how she should treat with her child.
Activities Mothers Can do to Develop Reading Skills
Moms always enquire on what they can easily do to elevate a reader. Therefore, it is always suggested that having scheduled time once a week where each of the member of the family comes together and reads noiselessly or read a portion of the tale out loud. When her son is listening or reading a story you can ask questions by making use of five W's and H such as where, what, who, why, when and how.
How Books help improve Relationship?
Being a kid trying to steer the complications of an ever developing world is found to be within the confines of a good story. There lies a scope for gaining perception, in-direct experiences and sources of humor and comfort. For a boy listening to a story can turn out to be a thoughtful experience and when you read along with your kid you get the opportunity to guide your little one and share the experience. Just like your trip to a local hardware store can be crafted as a great one and even a shared adventure in the mind of your child. Even an evening spend in reading Fancy Nancy books can form a great bond with inside jokes and new friends.
Keeping aside the absolute pleasure of story time, reading a book also provides an opportunity for your kid to experience some new adventures and challenges along with heart breaks waiting in the real world. As, Little Red Riding Hood is enticed in the forest your daughter or son is given an understanding of a kid's susceptibility. This could turn out to be a valuable foundation as this will explain the dangers of talking to the strangers and not listening to one's mom or dad.
Reading a story together can turn out to be interesting as well as full of moral values. Books like "When Parents Text: So Much Said…So Little Understood" portrays the underlying relationship between parents and their kids. So, reading will definitely help to get better the relationship between mother and son.
When to Read books with your Son?
Finding appropriate time every day, after breakfast in the morning hours or right before going to bed can easily allow you to share a book with your child. This is one of the most vital things that you can do as parent. It even allows you to build new bonds of friendship between a mother and son. It will help a mother to teach their child small lessons of life and find a place to meet as friends with familiar interest. It is a gift to any mother as it is to any little one. Therefore, apart from playing free ben 10 games with your kids start reading with your kid today.
About the Author
Lisa Jane is a freelance writer who writes article, blogs related to relationships. In his past time he loves playing free ben 10 games.
Image courtesy of David Castillo Dominici / FreeDigitalPhotos.net