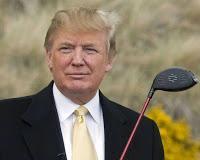 The White House announced that President Trump will be playing a round of golf with an group that includes Japanese Prime Minister Shinzo Abe at his Mar-a-Lago course.
The first thing that Mr. Trump stated was that he is going to make sure that Mr, Abe is his playing partner, not his competitor, and that they were going to have "fun".
Trump uses golf for business and this event is no exception as he expects to "get to know (Abe) better on a golf course than (he would) over lunch." And, as Mr. Trump once said in a GOLF Magazine interview, "You learn a lot about people playing golf: their integrity, how they play under pressure."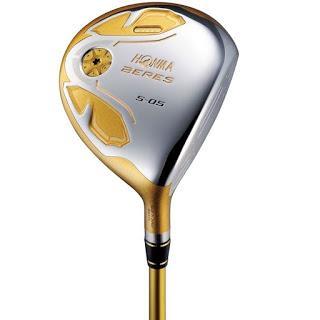 Editor: Wonder if he'll also pull out that awesome golf gift he received from Mr. Abe, a Honma Beres S-05 driver with 9.5 degrees of loft with a 5S Armrq Infinity stiff shaft?

Will he be using his time-tested tactics to work on building bridges with our Japanese ally? Most definitely! This is a combination of The Art of the Deal and the basic rules of business golf.
So, aside from the obvious "fun" factor which Mr. Trump plans to have during the round, the time spent will also be like a four-hour business meeting on some of the greenest fairways in the country.
In a survey by a global hotel chain, over one-third of CEO's at top-level companies interviewed said, "Some of my biggest business deals were made on the golf course". Women executives weighed in as well with more than a third saying that "playing golf resulted in additional business for them".
So, how can you use time on the course to better your business relationships?
Here are a few golf tips you can use to make an unforgettable golf impression on prospective clients:
1. Golf shows character traits: don't cheat - be honest about a miss, A future boss or business partner does not want to work alongside of someone who has "improved the lie". The way you play golf directly resembles the way you conduct business. Play fair!
2. Don't go out cold - make sure you are ready to impress whomever you are playing with - that doesn't mean that you are a professional player, but it does mean that you can move the ball forward and that you know the rules of the game. There is nothing worse than stepping on your playing partner's line on the putting green just after you slipped in a pitch for something important to you.
3. Learn about your playing partner early in the game.
Sometimes you might want to give putts thinking that it's a good thing but it could be a double-edged sword. Donald Trump calls it an "interesting dynamic" because giving too much to a partner you are trying to impress may make him/her think (as Trump says) "you are feeling sorry for him". Not a good way to play. As Trump says, "It's a very fine line."

Next read: How Much Would You Pay to Play Golf on a Donald Trump Course?
What are some of your best tips playing golf for business? Let us know in the comments section of this golf blog and on Twitter @Golf4Beginners.
photos: Golf Digest, scmp.com