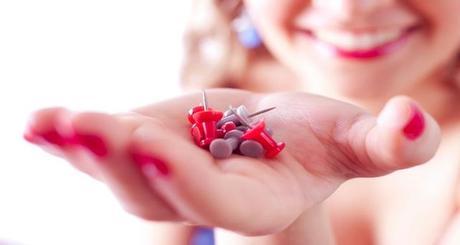 July 24, 2014
0

Email This Post

Print This Post
How Pinteresting! Master Pinterest with these Tips
Imagine inviting 70 million friends to a scrapbooking party, and they all are ready to shop.
A recent report by Shareaholic revealed Pinterest is now the second most-popular social network behind Facebook and its users shop more when they follow links to retailers' websites, according to data analytics company RichRelevance. And when they buy, the average order value is $199.16.
That's a lot of sharing and shopping, which is why Pinterest expert Danny Maloney says small businesses in almost any industry can use the platform to connect with customers.
But to get there, you first have to let go of some myths about the image- and hashtag-dominated channel. Maloney, the chief executive of Pinterest analytics and marketing firm Tailwind, ensures that Pinterest has a little something for everyone — despite its reputation as a go-to site for women.
Yes, you'll find boards about fall fashion, gluten-free recipes and wedding decorations, but that's only the icing on the (wedding) cake
"There's a huge variety. Our largest industries are retail and food — some of the ones you might expect — but we also see everything from law firms to real estate agents, to one guy who sells food truck insurance," says Maloney, describing Tailwind's customers.
Regardless of the type of business you run, Maloney says business owners should follow some general guidelines. Here are his top five tips to master Pinterest:
No. 1: Be patient.
Unlike some flash social sites, Pinterest is a long-term investment. Pins enjoy longer shelf life than tweets, for instance, circulating for weeks or even months.
"There's a lot of hype around social media, and people think they are going to post pins, and overnight there will be tons of profits coming in," says Maloney. "It doesn't work that way! It takes time to build up your presence."

No. 2: Think quality over quantity.
Because pins have a longer shelf life, Maloney stresses the importance of creating a strong brand identity on the platform by only pinning content that makes sense for your company.
Pins should be relevant for at least six months
Don't overpin.
Only pin content relevant to your key audiences.
No. 3: Curate, don't just create.
According to Maloney, many businesses feel (incorrectly) that they need to be pinning content they've created themselves.
"Pinterest is about curating, not just creating. You don't have to create every pin yourself; you can re-pin others' pins from across the web," Maloney says.
No. 4: Incorporate Pinterest on your business website.
The fastest way to use Pinterest as an effective marketing tool is to feature the "Pin It" button on your business site, says Maloney.
No. 5: Promote your Pinterest boards on other social media sites.
Many business owners say they feel like social media takes up too much of their time. Here's a time-saving trick, courtesy of Maloney: Share your pins on other sites, like Facebook. You gain a Facebook status update while promoting your Pinterest activity.
For another spin on using Pinterest business accounts, read our primer, "Interested in Pinterest for Business Use?"