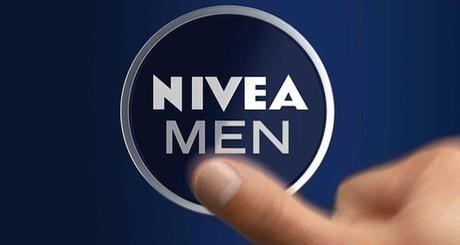 In 1980, men around the world were introduced to a new concept in skincare: an alcohol-free aftershave balm from NIVEA that did not irritate skin. Proving to be popular with consumers, NIVEA FOR MEN included a full range of skincare products by 1993.
By 2008, more and more men were investing in skincare and grooming products, prompting the NIVEA FOR MEN brand to decide to claim more market share in the growing category. To do this, NIVEA deployed a sophisticated marketing planning process to relaunch and reorganize.
Here's how one brand responded to changes in customer expectations, external influences and business goals — and you can, too.
Assess the Market
In a case study published by The Times 100, NIVEA revealed that its first marketing planning step was to conduct an evaluation of the business, its brands and products. This included an assessment of the brand's position and the state of the market. A SWOT (strengths, weaknesses, threats and opportunities) analysis revealed some surprising facts, including that women are an important target market for NIVEA FOR MEN because they often buy male grooming products for their partners as well as help them choose which products to buy.
Set the Objectives
Armed with real data from the SWOT analysis, the integrated marketers at NIVEA FOR MEN moved on to the next stage of marketing planning: setting objectives. Using research data to forecast trends, the marketing team set SMART (Specific, Measurable, Achievable, Realistic) objectives for the NIVEA FOR MEN relaunch. This helped them set specific targets for increasing sales, growing market share and improving its brand image.
Market the Brand
Then the fun began, as the NIVEA FOR MEN team advanced to the next stage of marketing planning and began to devise and carry out integrated marketing tactics. According to The Times 100, promotion served as one cornerstone of the campaign:
"NIVEA sought to build on and develop the approach it had used in the past. In the 1980s, advertising in men's style and fashion magazines along with product sampling was a major promotional tool. In the 1990s, the company used radio, television and press advertising together with sampling. Since 2000, there has been a greater emphasis on consumer needs and an increasing use of experiential activities in the promotional mix. Experiential marketing is about engaging consumers through two-way communications that bring brand personalities to life and add value to the target audience. This helps build an emotional connection between the brand and the consumers."
Measure the Results
No marketing planning process is complete without evaluation or measuring the outcomes of the marketing activities against the original objectives and targets. The NIVEA marketers say continuous evaluation helps them focus on modifying or introducing new activities to achieve objectives.
NIVEA FOR MEN adopted a range of key performance indicators to assess the success of the NIVEA FOR MEN relaunch in the UK. It looked at:
Market share — NIVEA FOR MEN is market leader in many countries and is consistently gaining additional market share.
Overall sales — Internationally, NIVEA FOR MEN skincare products grew by almost 20 percent.
Brand image — The line was named the Best Skincare Range winner in the FHM Grooming Award, as voted for by consumers.
Product innovation — NIVEA FOR MEN listened to customer feedback and added products to its line and reformulated existing products.
Through marketing planning, NIVEA FOR MEN continues to take advantage of evolving male attitudes toward using skincare products.
For other ideas on how to use marketing planning to advance your campaign, consider the ways that Amazon mixes marketing planning with customer service to build its brand, in "Customer Service Tips from a Retail Marketing Genius."