How Long Does It Take To Make a Ring?
Many soon-t0-be-engaged people find themselves asking this question this time of year. Engagement Season is nearly upon us! It's the magical time of year when over 30% of all couples get engaged, thanks to a confluence of romantic factors that just urge lovebirds everywhere to put a ring on it. I love it.
And with many minds turning towards proposal ideas, they also start contemplating the important brass tacks of proposing:
How to get a great deal on a ring
How to avoid overpaying for a ring
How to finance a ring
How to get a ring through airport security (important for holiday travel proposals!)
And today's topic, how long does it take to make a ring?
The time to start shopping for holiday proposals is now, because many first time diamond buyers get a surprise when they find out the lead time on an engagement ring. Whether you're going custom, you already have a rough idea of what you want, or you're starting entirely from scratch without so much as a Pinterest board to guide you, I've got you. Here are the most likely timeframes that should answer your big question: how long does it take to make a ring?
For a Custom Ring…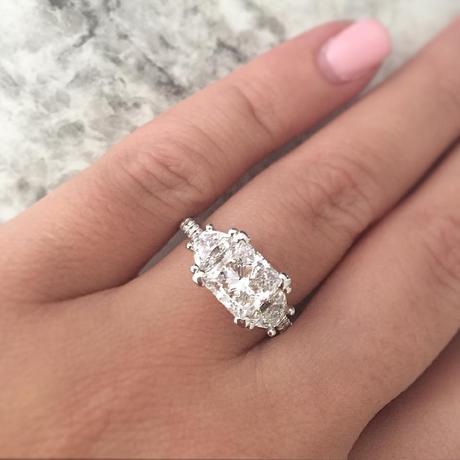 So custom. So pretty.
The typical custom job, from consultation to delivery averages about one month. HOWEVER, this timeline is the most variable because it's hugely dependent on:
How fast your jeweler works
How fast your designer works
How fast you respond to the designer
How complicated your ring design is.
If you want the smoothest, easiest design process, exchange phone numbers with your designer or diamond adviser and establish an open and friendly communication with them. I'm not saying you should get wine drunk and text them to check on your ring, but I'm also not saying it's cool to ghost on an e-mail chain where a simple decision like prong shape could de-rail your ring's timeline and therefore your proposal.
For a Designer Ring…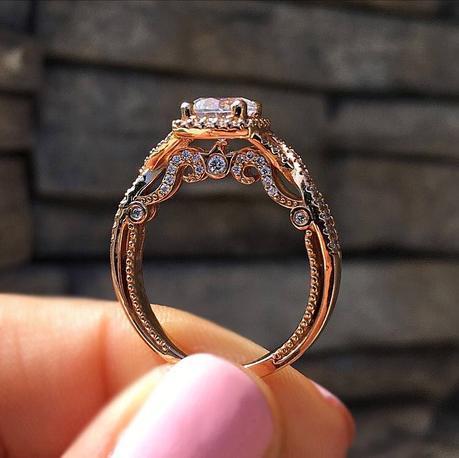 Click here to shop
4-6 weeks, sometimes as short as 2 weeks, is your frame of reference. It depends on exactly which designer you fall in love with, and the size and shape of your dream center stone. If you want to pop a radiant cut in a princess cut setting, it won't add time to your ring's arrival date, but changing it to a pear shape just might.
For a Semi- Custom Designer Ring…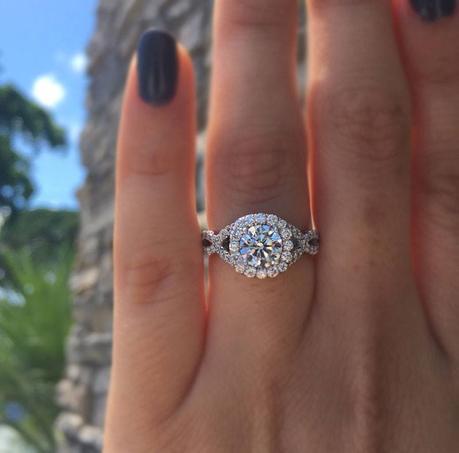 You can customize any Tacori ring without any fees – click here to shop.
Expect a 2-4 week wait for your perfectly customized designer engagement ring. This means that if you love the halo on one Tacori ring, but want to match it with the band from a different setting, we can make it happen (fo' free) but we'll need to adhere to the top end of the spectrum. For Verragio count on 6-8 weeks.
For an Antique, Estate, or Ready-To-Wear Ring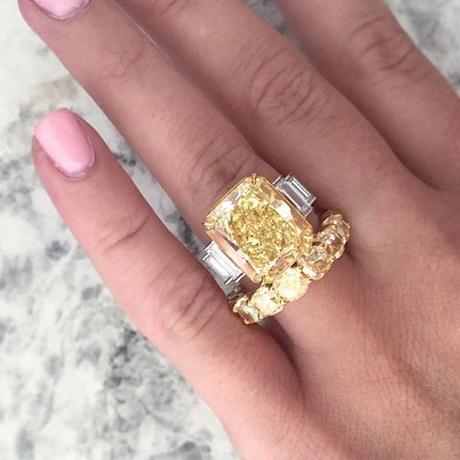 Click here to shop more fancy yellow diamonds
Get your proposing knee nice and limber my friend because you'll likely walk out of the showroom with the rock! These rings are ready for you to leave with 99% of the time. They typically only require cleaning and a quick prong check to ensure every stone is beautifully secure. However if you'll need re-sizing, add a few days to a week to your timeline. This allows our bench jewelers to carefully work with intricate settings and temperamental platinum without compromising the ring's structure. This is especially important with antique engagement rings!
Need a ring sooner? Don't be turned off by the wait. Reach out to your jeweler of choice (ahem, ahem) and see what kind of magic they can work – we're basically wizards.
But if you want the perfect ring to go along with the perfect proposal, you can't beat shopping in advance. This gives you plenty of time to research the 4 C's, pricing, financing incentives, and find a jeweler you trust.