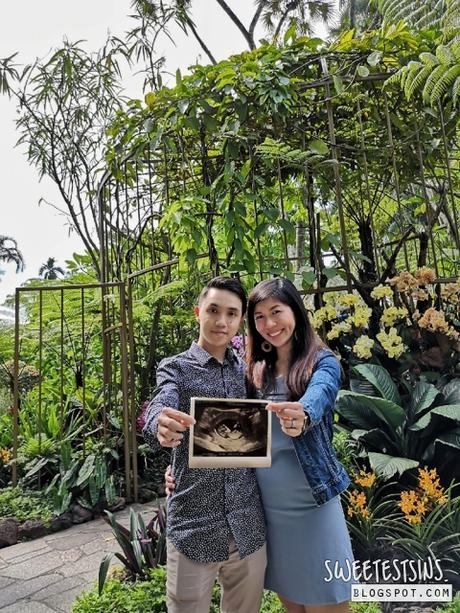 We've been keeping a very exciting secret and would like to share with you that we are having a BABY! Read on to discover how we found out. 
My menses has always been irregular so when I missed my period, it didn't occur to me that I might be pregnant. Plus, I didn't have any symptoms apart from some brown spotting on two consecutive Mondays and it stopped.
I remember telling my ex-boss about the spotting and my missed period and she was like, "Go get a pregnancy kit and test. I think you are pregnant." But I brushed her off until she dragged me to the drugstore literally to get a pregnancy test kit.
I didn't test immediately but when I did later in the day, I got a shock when I saw the + sign. I couldn't believe that I'm pregnant! I thought that there might be something wrong with the kit. I guess that's when confusion and anxiety kicks in?
As it was working hours still, I sent the image of the positive pregnancy test kit to my husband via whatsapp and his reply was, "Let's go to the doctor to confirm this."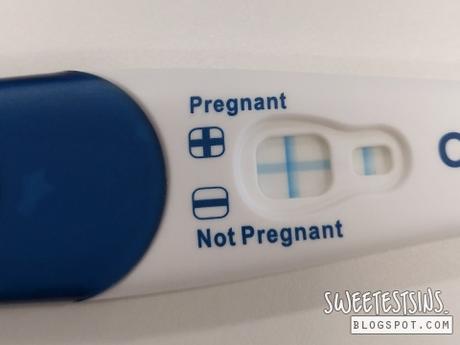 As I didn't know of any gynae, we went to the one that my Mom goes to for her checkup at Mount Elizabeth Orchard. Called the clinic up in the morning and was told that the only available slot was at 4.30pm.
I remember how nervous both my husband and I were. We went for lunch prior to the appointment.
Upon reaching the clinic, I was asked to do a urine test, check my blood pressure, weight before seeing the gynae where he did a transvaginal ultrasound to check of the baby.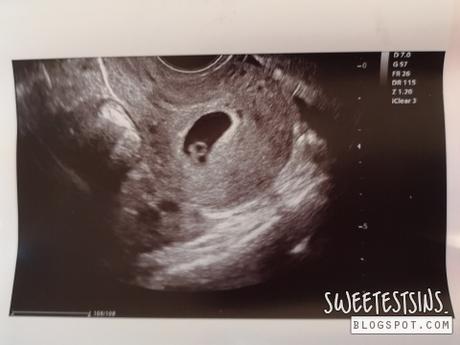 I was in my 6th week of pregnancy then. The gynae told us that he saw a single sac which means one baby but because the baby is too small, the heartbeat can't be heard yet so we were told to go back 2 weeks after to confirm baby's heartbeat. My husband was smiling all the way during the ultrasound. It was his first encounter with our baby.
Stay tuned for more updates on my pregnancy journey! I will be updating based on my own experience and sharing tips and tricks! 

--------------------

CONNECT WITH

--------------------

SWEETESTSINS