Should I sign up for an Amazon Baby Registry or not? Or how does amazon baby registry work? Well, these are the questions that you are probably asking yourself if you just figured out that you are going to be parents. You definitely should sign up for an Amazon Registry because the benefits that you will get are many. You will be able to add items from a wide selection, get free ninety day returns on items that you are not satisfied with, manage your registry easily on any device wherever you are and whenever you want, and so on Amazon has just about everything you can possibly imagine.
Learn How Does Amazon Baby Registry Work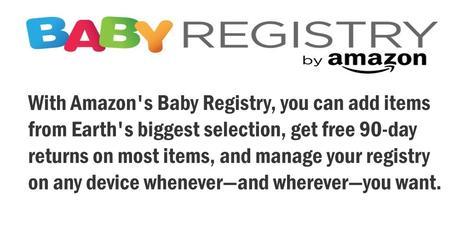 Steps To Create Amazon Baby Registry Creating an Amazon Baby Registry is not a complicated task at all The following is what you will need to do.
Step 1: Create Amazon Family Account
First of all, you will need to make sure that you have an Amazon Family account before you can be able to create a baby registry. The Amazon Family account provides exclusive family oriented offers, age based recommendations, coupons, a 15 percent baby registry completion discount and 20 percent off diaper subscriptions that you can benefit from. To create this account, you simply need to visit www.amazon.com/family and then input the required details for knowing how does amazon baby registry work.
Step 2: Add Items to Your Baby Registry
After creating your Amazon Family account and your baby registry successfully, you can also go ahead and add the stuff you want to the Registry. You will need to search for the item that you are looking for on Amazon and then click on "Add to a Baby Registry". It is that simple to get the answer of how does amazon baby registry work. You can even add items that are on other sites to the Amazon baby registry using the universal registry button.
Step 3: Complete the $10 Purchase Requirement
To be able to score your free baby stuff, you need to spend $10. You can spend the $10 on any item that is sold on Amazon.com provided that you include it in your baby registry. As an upcoming mom, the best thing to buy using the $10 will be diapers. Even though the price savings might not be incredible, it will give you $35 on other baby stuff.
Step 4: Click the Claim Button
Once you have finished making the purchase, you will see a "Claim Button" on the left side of the page. Click on that button to checkout or automatically add the Welcome Box to your cart. Your order total will be free once you do that you will get an email address that is associated with your Amazon Family account within one to two days.
Step 5: Wait for the Surprise
After clicking the claim button, you will need to wait patiently for your surprise. You cannot tell what will be included in the Welcome Box because it is a surprise. But it generally includes a selection of products that are meant for both the parent and the baby.
Final Verdict
The Amazon Baby Registry is a great way to get the stuff you want for your baby without having to pay for it allows you to choose from a wide range of products without the hassle of physically dragging yourself to the store. The registry does not restrict you to Amazon products. You can be able to add items from any site, something that makes it a great all-in-one registry that will help you save both time and money.