We all dream of running a business or doing a job that we love.
If you are like me, you probably get quite down-hearted and feel frustrated at times as you simply can't work out what this might actually be.
Does this sound familiar?
- You find it difficult to articulate what you love doing
- You have many interests
- You are not sure if you love doing them
- Your interests change constantly
So how do you actually find out what are our interests vs what are our passions?
This is not as easy as it sounds for some people. So I'll try to explain how I am winning this battle and have pulled out some of the tips I've learnt along the way on my own journey.
DJ Lee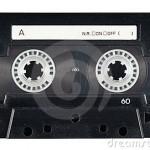 Lees mix tape 1987
When I was 8, I thought I was the Mix-Tape King.
This was 1987, Thatcher's Britain and the high tech era of "tape to tape" Radio / Cassette players, where I self taught the "tricks of the trade" to create the perfect Mix-Tape.
Listen to the Top 40 on the radio, every Sunday afternoon
Press 'Record' just

after

DJ stops talking, at the start of song
Press 'Pause' just

before

DJ starts talking at end of song. (If you ever forgot to press 'pause', you also had to learn how to "rewind and get tape just at the right spot again" in between songs
Get pencil. Reel in the cassette that "tape to tape" stereo has just chewed up (Kids these days, really don't know how good they have got it!)
Shout "Shut the f**k up DJ" and "Screw you, you Bastard Cassette player" …. Lots.
Well… I didn't actually say those words exactly, but I did used get very, very cross!
I just wanted to know if Bros got to number 1, so I could carry on wearing Grolsch beer bottle tops on my shoes. (This was a fad at the time!). Hands up if you used to do it?
Putting the illegalities of my early music piracy to the side, take a minute to pause and ask yourself this question.
What did I love doing as a child?
This was one of the questions that was asked on an Escape The City course I attended a few weeks ago held by Joanna Penn.
This really resonated with me. For a few reasons. I know we all look back nostalgically on our childhood memories sometimes but it's fascinating to see how some of this continues in later life.
Look at my results:
Things I loved doing aged 8
Football  – Watching any game (preferably by beloved West Ham) on TV. If I was lucky, going to the game. Saturday afternoons, I was glued to my AM radio, listening to the results and commentary from up and down the country.
Music –  As above. Happy with my Mix-Tape creation, I would happily distribute my 90 minute BASF Cassettes to friends and family. Labelled "Lee's mix tape 1987″
Riding my BMX - With a plastic carton stuck in between the wheel arch and tyre for the 'Motorbike' sound effect! nnnnnneeeeeeeehhhhhhhhhhh.
Things I love doing aged 34
Football - Watching any top-level game on TV from the comfort of my sofa. Going to all West Ham home games as a Season ticket holder (and some Away games too when I am allowed!) and listening to sport on the radio.
Music – I have a loft full of vinyl but stick to MP3′s and Spotify these days, I still get asked to "do the music" at parties and love doing it for sheer pleasure. I have a playlist for every mood! (I have eclectic tastes but mainly listen to Rare Groove, 80s Soul, Reggae and Soulful house if anyone was wondering).
Riding my Motorbike -  I passed my test last year. Weather permitting, I will travel on the bike….anywhere.  I also love talking about biking with other people who are maybe looking to do their test or have been riding for years. (Generally, bikers are a nice bunch)
Can you see what I mean?
What are your constant passions?
So ask yourself this.
What have you always enjoyed? When you were 8? When you were 18? When you were 28?
Look for patterns. Do you really love it, or is it one of those things that you are socially obliged to love at the time?
For me, these constant passions are the things that skip generations and what you would (and probably do) do  - for free?
Still stuck? So dig deeper. What do you read about? What are the 5 most visited websites in your browser history? What type films do you watch? (CLEAN ones lads!)
The clues are there Sherlock. You just have to know where to look.
So all sorted then?
Not quite. Once you get to a point where you know what you love doing, its natural to then start the the next sentence. "yeah … but" with any of the following
- How do you make money from your passions?
- What happens when your passions clash with your commitments?
- Can you realistically make a living from it?
- If it was that easy, everybody would be doing it
True – I don't claim to have all the answers yet. But I will get there. I know it.
Thoughts ? - I would love to know what you think about this post, so please don't be shy in coming forward on this, or any future posts (Subscription on the right).
All feedback welcome.
Lee