There are around 196 countries in the world, that is if you recognize independent entities like Vatican City and Kosovo as countries.  This translates to around 56-61 territories in which Hollywood films are released (based on boxofficemojo), playing on approximately 130,000 cinema screens across the world.  In box office terms, these territories are usually lumped into one of two categories, domestic (United States & Canada) and foreign (pretty much everyone else).  Increasingly, the collective might of the foreign market is more important than domestic, as the domestic market grew 12% from 2008-2012 vs. the 32% growth of the foreign market.  As a result, the foreign market now accounts for 69% of global box office revenue.  However, Hollywood is still puzzled by just what plays huge overseas (Pacific Rim) versus those which do not (Ronin 47).
By virtue of lumping the various countries into an either/or category the importance of each individual country can get lost in the conversation.  Which individual countries actually account for the highest percentage of global box office numbers?  Actually, that's still kind of hard to tell since when we say the United States we really mean the United States and Canada, and when we we say the U.K. we really mean the U.K., Ireland, and Malta.  However, based upon the information we have let's take a moment to look at the top 4 individual markets, and how each one fared in 2013.  
1. United States/Canada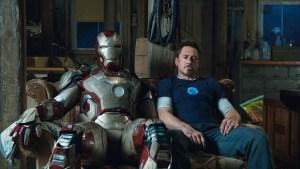 The United States/Canada accounts for approximately 31% of global box office gross.
2013 Collective Gross: $10.9 billion
2012 Collective Gross: $10.8 billion
Year-to-Year Improvement: Business was up 0.8% after 2012′s total had been a 6.5% improvement over 2011′s total.  Of course, 2012 was boosted by colossal hits like The Avengers and The Dark Knight Rises.  Either way, even though 2013 wasn't a vast improvement over 2012 it was still enough to set a new record for collective box office gross.  The improvement might simply be the result of the 9 cent increase in the average ticket price from 2012 to 2013.  The result is that there were actually slightly more (0.4% more in fact) tickets sold in 2012 than in 2013.
Top 2 Grossing Films: Iron Man 3 ($409 million), The Hunger Games: Catching Fire ($407 million).  Within several days, the performance of Catching Fire here in January of 2014 will allow it to pass Iron Man 3.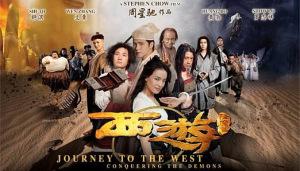 At its current rate of growth, China will emerge as the leading market for movies within the next decade if not sooner.  It currently accounts for 9% of global box office gross.
2013 Collective Gross: $3.6 billion
2012 Collective Gross: $2.8 billion
Year-to-Year Improvement: 27% increase.  Last year, China's 2012 gross was a 36% improvement on 2011′s, allowing China to surpass Japan as the second leading box office market.  This year only continued that growth.
Top 2 Grossing Films:  Journey to the West: Conquering the Demons ($205.9 million), Iron Man 3 ($124 million).  Journey to the West is a Chinese movie.  We mostly hear about how well American movies clean up at the Chinese box office.  However, in 2013 only 3 of the top 10 performing movies in China were from Hollywood (Iron Man 3, Pacific Rim – #4, Gravity-#10). In fact, Hollywood films only accounted for around 40% of China's 2013 collective gross of $3.6 billion.  This is the weakest collective performance for Hollywood films in the territory in nearly 10 years.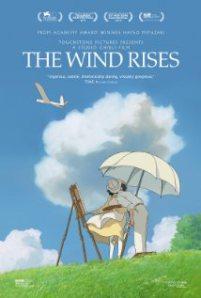 In 2011, Japan contributed $2.3 billion to the global box office, enough to make them the leading international marketplace for movies.  They accounted for 7% of global box office gross.  Then in 2012 their gross moderately grew to $2.4 billion, accounting for  8% of global box office.  However, even with that growth it paled in comparison to China, which passed them to become the new leading international marketplace for movies.  At the time of this writing, 2013 box office figures for Japan are not yet available.  This article will be updated when they are available.
2013 Collective Gross: Not available yet
2012 Collective Gross: $2.4 billion
Year-to-Year Improvement: Not available yet
Top 2 Grossing Films: Kaze tachinu (The Wind Rises), ($119.5 million), Monsters University ($90.1 million).  Hollywood registered its lowest box-office share in Japan more than four decades in 2012, and 2013 was likely worse.  Of the top 10 performing movies in Japan in 2013, only 2 were from Hollywood.  Beyond Monsters University, for some inexplicable reason, Seth MacFarlane's Ted was a huge hit there, grossing $43 million, good enough for third highest in the country on the year.  The rest of the top 10 is filled with Japanese movies.  Even the two big Hollywood titles which were expected to clean up in Japan due to their Japan-specific plot elements – Pacific Rim and The Wolverine – disappointed, finishing at #33 and #59 on the year-end chart respectively.
4. U.K.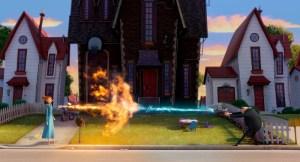 In 2011, the U.K. box office represented a 5% share of global box office, and 18% of Europe's total.  In 2012, those percentages all went up ever so slightly to 6% share of global box office and 19% of Europe's total.  Somewhat surprisingly, business was actually down in 2013.
2013 Collective Gross: $1.92 billion
2012 Collective Gross: $1.94 billion
Year-to-Year Comparison: 2013′s total is a 1% decline, the biggest such decline at the U.K. box office since 1993.  Experts attribute the decline to multiple factors: no U.K.-friendly Harry Potter/James Bond movie, distractions from the Royal birth and Wimbledon, and uncharacteristically pleasant weather over the summer.  No, seriously, it's usually so unpleasant there – like an entire country with the weather of Seattle, Washington – that the greatest enemy to their box office bottom line is a warm, sunny day.
Top 2 Grossing Films: Despicable Me 2 ($77.9 million), Les Miserables ($66.8 million).  Over 60% of the U.K. box office gross comes from Hollywood releases, with the rest left over for U.K. productions/co-productions and foreign language films, the latter only accounting for 2% of total business.
In general, in two (China, Japan) of the three leading international markets Hollywood is fighting competition from the most unexpected of places: actual homegrown movies (also happening in Mexico and other countries as well).  China in particular seeks to grow their own film market by limiting the number of foreign releases allowed in their country thus limiting competition.  They also drag their feet on allowing certain Hollywood releases for so long that by the time they come out the core audience will already have seen the film via an illegal bootleg copy.
Overall business was mostly flat in the United States while declining ever so slightly in the U.K.  This in stark contract to the near 30% growth experienced by the ever-booming China.  What will 2014 hold?  An even bigger question is how Hollywood is going to handle China's restrictions on foreign releases by the time we get to 2015 – you know, the year so jam-packed with high profile releases the phrases "over-saturation" and "audience burnout" come to mind.
United States/Canada box office figures come from boxofficemojo.com.  The figures for China and Japan come from a variety of sources, like Rentrak, The Hollywood Reporter, boxofficemojo, and the MPAA.  Box office figures for the U.K. come from BFI and boxofficemojo.