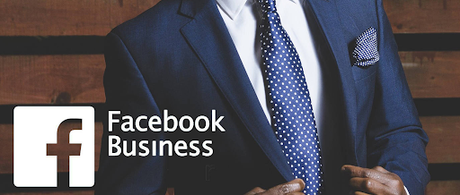 Facebook is one of the popularly used social marketing platforms that enable the user to connect with their friends online. It is more than a meeting place. This platform has immense potential for businesses to self-promote and market their products and services to business customers.
This post discusses ways to make the best use of Facebook for business marketing.
A Facebook Page
A Facebook page is a wonderful opportunity for businesses to identify themselves. It lets you show the human side of your business. You can show your services and offerings by sharing images, posts, and links on a customizable Facebook page. It gives an improved understanding of the character and personality of a business to its customers.
The Facebook business page builds brand identity. A business can find out what their customers want to see. A Facebook page can assist businesses to share social media links, images, videos, etc. to entice target audiences.
Aiad is a leading Australia based FaceBook marketing agency. The expert team of professionals has all the necessary internal processes and systems documented to provide the best level of service to clients.
Display classic advertisements
Facebook provides marketing with Facebook advertisements that appear on the right side of the Facebook page. These classic ads include a headline, an image, and link that connect to Facebook app, a Facebook business page, or any external website.
Host Facebook Contests
Another way you can use Facebook for promotion of your business is by running Facebook contests, promotions or lottery. It is an impactful technique to increase brand awareness and fan base.
Businesses should use a 3 rd party application for creation of the Facebook contest. By these contests, users are directed to the Facebook app from the Facebook page.
Facebook Promoted Posts
Most of us have heard about Facebook promoted posts, but not many know about its marketing potential. In this strategy, Facebook page owners pay a fixed fee to Facebook to get maximum accessibility to their posts.
The aim is to increase the reach and impressions of a specific Facebook post. Facebook promoted posts gets displayed to existing fans, and "friends of fans".
Sponsored Stories
Sponsored Story is another important marketing strategy by Facebook. These stories are a form of Facebook advertisement. It shows interactions of users such as 'likes' on a Facebook page etc. Sponsored stories aim at making the best use of the "word of mouth" concept of marketing.
Sponsored Stories get favored positioning that is capable to appear in the right-sidebar and news feeds. Sponsored Story is the advertisement format present on mobiles. These stories can be used along with Facebook Open Graph application.
Facebook Open Graph
Facebook Open Graph enables user's actions of a business with the application. Every day a million user's interactions get posted with this marketing strategy.
Open Graph enables businesses for creative interactive choices that lie outside of the "like" and "comment" of Facebook. Some of these choices are "taste," "listen," "read," etc. that make businesses creative.
Conclusion
Whether you are a small local business or a big corporation, Facebook serves as a powerful tool for business marketing. It is regarded as a great online space to keep customers well-informed, widen their reach and build brand identity.