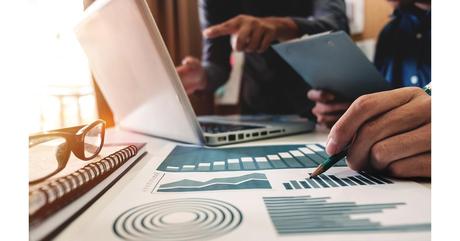 Digitalization is the need today, to maintain relevancy as well as stay ahead with the current trend. Organizations have identified the significance of huge data and are treating it as an asset. Unfortunately, leveraging data is not everyone's forte. Managing data that is comprehensive, consistent, and accurate - is the missing element. Technology buffs prefer a data governance program, which allows the information to be used as a company asset via imposing rules, policies, and processes, which are hard to adhere to.
Currently, many worldwide organizations have escalated their data governance endeavors but the success rates are disheartening. They agree that the huge amount of data needs governance to maintain competitiveness, comply with the law, and fulfill client's needs.
Big data investment is lucrative but spontaneous management results in massive chaos. Therefore, read data management articles archived in the EWSolutions library. Get familiar with how to avoid common data management mistakes and maximize big data implementation to its full potential.
Lack of data governance administrating body
An efficient data governance framework starts with creating an administration team that oversees the data governance project. The right talent in the administration body will have the power to find answers from employees involved in the data governance program.
Ignoring data architecture
Data architecture includes no investment in required tools, lack of commitment towards periodic reviews, or unclear architectural system. It means when you use little resources and are not dedicated to the data governance programs, so the value extracted from the analysis will be poor or misrepresented. You will be unable to gain the maximum benefit.
Treat data governance as a solo project
Organizations fail to see that data governance initiative is ever-changing and holds many interaction points. A single project management approach is not appropriate. Governance must have a program approach that works better. In this way, the series of different projects will be defined in a unique way including different skillsets and approaches. Fresh data will go in and out consistently, so data governance turns into an ongoing process without any end.
Overlooking data quality
Data accuracy and consistency fuels the success of the data governance initiative. Business decisions are based on data, so their quality matters. Questionable data quality hinders business decisions. Trustworthy data helps to gain ideal insight and ensures that every decision made, adds to the business success.
Follow silo approach
A data governance program designed for a specific department can cause an issue during data sharing. Every group defines a specific data element uniquely and not on an entire business level. This can cause poor business decisions. Data governance success becomes possible only when an organization treats information as a business asset. Organizations must follow - 'Think universally and act locally' approach.
Maintain unneeded data
The data governance program also includes an efficient data retirement strategy. At a point, information needs to be recycled. If this approach is ignored then every time redundant, obsolete & trivial data is cycled. It is waste of time and resources.
The data management success lies in hope, so start small. Rather than concentrating on creating databases and management systems ensure to make them function in sync and boost efficiency.