Once upon a time the only people who went it alone in publishing were those whose books would never get a publisher. Their books were of little interest to anyone except the author and their Great Aunt Mabel, proud parents and less proud teenage kids. The self-publishing author forked out hundreds and sometimes thousands of pounds or dollars, handing it over to some vanity press. Vanity presses were so called because the general consensus was that self-publishing authors were  - vain.
Today you can publish an e-book without paying a penny. Around 400,000 people do it yearly. With print-on-demand you don't even have to part with your life savings for people can buy your paper books. Some independent writers sell hundreds of thousands of copies. We've all read about books that started out on Kindle, went on to become massively popular and to get their writers publishing contracts or movie contracts.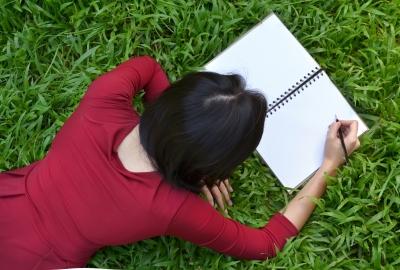 So does this mean that attitudes to self-published writers have changed? In theory, yes it does. There's even a new name. Instead of self-published, authors who go it alone are now independent, or "indie" writers. That doesn't sound so different to indie music and nobody says that indie musicians are worse at their trade than those with mainstream recording contracts. If anything, it's the opposite - independent music is usually seen as being more imaginative and more exciting than its mainstream counterpart. So why is it not the same for independent writers?
It's no secret that the indie books that sell well don't need to be well written - or that one very popular one is widely regarded as badly written. (I've never read it, but a friend who had said she was mentally editing as she read.) Just sprinkle sex liberally between the sheets and you'll have a best seller. It's not quite that simple of course, but the old adage that sex sells does seem to hold true. Just take a look at the bestsellers list on Smashwords with the adult filter turned on and then off, and you'll see. But other categories sell too. Fit and Fab Over 40 is doing well, as is a book on self-improvement and one on Forex trading.
 I'll admit it - I have read the first pages of many self-published books and thought, "What rubbish. That would never get a publisher." But I have also read the first pages of many published books and thought, "What rubbish. How on earth did that ever get a publisher?"
It's true, it's true, there is more poorly written prose gracing the pages of Amazon, Smashwords and the others without a publisher's name to it than there is with a publisher. This doesn't mean all indie fiction is garbage and it shouldn't mean people dismiss it as such. But many people still do.
I've been on the receiving end of this prejudice, including one person who, without even reading on word of my novel, didn't want to review it because they wouldn't want to write a negative review.
So how can those of us that take the craft of writing seriously get taken seriously? One way is to get reviews from established reviewers. Of course, as with that person who wouldn't review my book, some reviewers won't  review independent books, but there are others who will.  A growing number of websites and blogs are dedicated to reviewing only indie books. Some of these have a submission policy where they will only review 4 - 5 star rated books. But there have been instances of writers rigging ratings on Amazon - I'm not sure how this is done, and all my 5 stars are genuine! Other sites, such as Brag Medallion aim to help the work of self-published authors to get "the recognition it deserves." Books are assessed for plot, characters, writing style, dialogue, copy editing and cover and interior layout. Only 10% of the books submitted to the site receive the Brag Medallion award. The author also has to pay $20 to cover admin costs.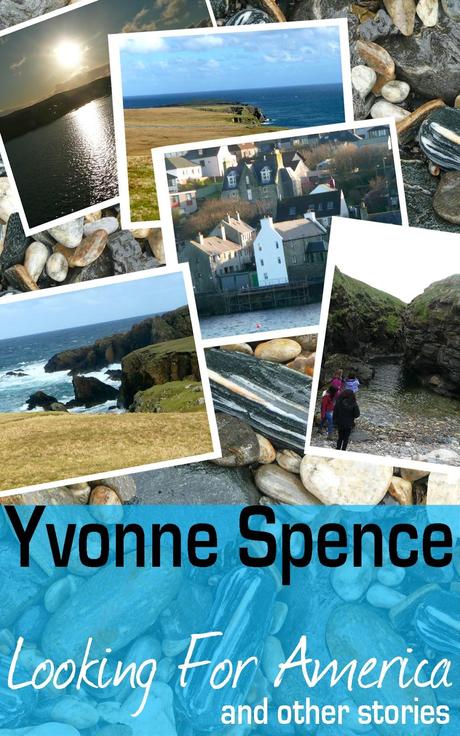 Since I only recently  discovered this site I haven't submitted my books as yet and therefore can't comment on how effective it at raising a book's profile.
Not all review sites charge, but when I looked into some of those that don't, one had not been updated since 2011, and other is no longer accepting books for review.
So what's left for authors? Much as I would like to encourage indie writers to broaden out and escape from Amazon's clutches, I can't help feeling that Kindle Singles could be a useful way to go for those of us who write quality fiction and need some more recognition. Kindle Singles include e-books by authors with publishing-house contracts as well as independent authors. The books are shorter than the standard novel with a maximum length of 30,000 words, and can be as short as 5,000 words. It can be on any topic, fiction or non-fiction. Each book is reviewed by an editor, and only books considered suitable will be accepted. I can't help feeling that a few books accepted into the Kindle Singles program will help boost an indie author's credibility and so help sell other longer books. Certainly, I will be submitting anything I write that falls within the word length parameters.
And now over to you - if you are an indie author what's your experience?
Top photo: by anankkml via Freedigitalphotos
Yvonne Spence is the author of two independently published e-books: a novel, Drawings In Sand, and a short story collection Looking For America. The stories in Looking for America have previously been published in print, and she is a past finalist in the She magazine short story award.