My other blog is a Ferrari.
Okay, not really, but InquiringParent.com is a self-hosted blog on Wordpress.org. Self hosted, of course, doesn't really mean self-hosted at all. It means I pay someone else to do that for me. Well, up to now, I have only paid for the domain name, because I took a class with Blogelina and it included a year's free hosting with GoDaddy. I also bought the domain name for Inquiring Parent, and at the same time I bought a domain for this blog.
Then I did nothing with it. (Except tear my hair out trying to decide what to do.)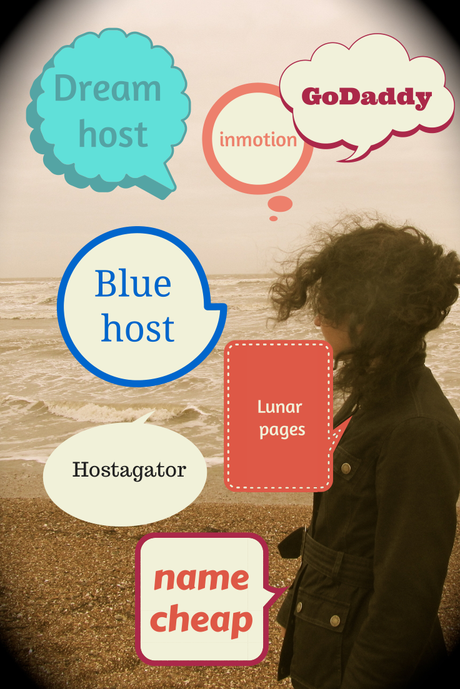 Everyone who is anyone in the Blogisphere recommends that bloggers should have a self-hosted blog. So what am I doing, still on Blogger after over a year of blogging here, and of almost a year of owning a domain? (A better question: what am I doing, besides tearing my hair out?)
The domain I bought is not WritingaRiver, but my own name. If self-hosting is what everyone recommends for bloggers, your own name as a domain is what everyone recommends for authors. So I snapped mine up in a moment of delirium or ego or something. There are at least twelve other Yvonne Spences in the world, and if I didn't grab it there and then, one of the others might! And one of them is a - ssh don't tell anyone - a criminal! (If you want to see her, google my name, hit Images, and you'll most likely find her on the third row.)
So that's why I bought my name domain.
Inquiring Parent had been on Wordpress.com for years. I only updated it sporadically and since it was initially a blog about using the Work of Byron Katie to inquire into, and let go of, stressful beliefs about parenting or my children, I'd always kept it low key and fairly anonymous. I changed direction slightly last year, and began posting more general inquiries about parenting and posting more often.  Its traffic began to improve (not hard to do since sporadic posting and non-existent publicizing don't tend to generate traffic.) Other bloggers began to "like" my posts and I felt encouraged to keep going with the blog. Since I already paid for that domain name, when I got the chance of free hosting, it seemed the obvious blog to move. Plus, Wordpress.com, or Wordpress.org - what's the difference? It's all still Wordpress, yes?
Um, no.
Turns out Wordpress.org does not connect up its blogs in any way. (Neither do the various hosts as far as I'm aware.) After an initial burst of enthusiasm from bloggers I knew from various Facebook groups, its minimal traffic dropped. It lost the few followers I'd built up on Wordpress.com, and they didn't come back. Last November, finding it hard to maintain two blogs, I took a break from Inquiring Parent.
Meanwhile, Writing a River was gaining traffic and followers. Thinking that this was possibly because of the link between Blogger and Google plus, I was reluctant to move another growing blog to a self-hosted platform and see its traffic dive. Besides, I like the name Writing a River. And, since my fiction has yet to set the world on fire, I wondered if maybe it was a bit egotistical to consider making my name a brand.
Let's test it out…



What do you think?
Now, almost a year on, the domain names and hosting deal are coming up for renewal soon. Inquiring Parent is still not breaking any records, but it is doing about ten times better than it was six months ago. It even gets views from search engines! I have been posting there again for a couple of months - because some things I want to say just don't fit here.
I also took Fabulous Blogging's fabulous Social Media Bootcamp, so I am beginning to learn how to make connection with people who are interested in what I have to say about mindful parenting. (I've even got a group Pinterest Board on Mindful Parenting. Drop me a comment if you'd like to join, or follow the board on Pinterest.) So I will keep writing on that blog.
My novel Drawings In Sand is getting out and about a lot more often now, though its sales won't give J.K. Rowling any nightmares that she's about to topple from the position of UK best-selling author! Neither will this blog's traffic still wouldn't make Seth Godin jealous, but it is doing okay, even though I've been posting here far less frequently while I work on a new novel.
So once again, I'm wondering - do I take the plunge and become yvonnespence.com on a self-hosted blog, or am I too fond of Writing a River to let it go? And if I do change (even if it's to writingariver.com) how on earth do I decide which host to go with. Everyone I talk to and every article I read cites the service and tech support as the main reason to go with or leave a blog host. But I have had no need to contact support this past year, which seems to suggest my blog should stay where it is. Except GoDaddy gets some bad press for its ethics and that matters to me.
So who else is out there? Blue Host had one blogger I know screaming yesterday. I'm drawn to Dreamhost and turned off by Namecheap - but is it crazy to feel that way because I love the first  name and hate the other? (I know the answer is yes, by the way, so you don't have to answer that question!)
And then, Seth Godin, whose posts get more tweets than mine get views per week, has a blog on Typepad! His website has his own domain name, but the blog has typepad right there in the url!
Maybe he gets away with it because he's Seth Godin.
I've still got some hair left, but if this indecision goes on long enough, you never know…
So my bloggy friends, please help save my hair and tell me - who are you with?
And, as importantly, how has it been for you?
Do drop me a comment and let me know.
Oops, was that another hair?