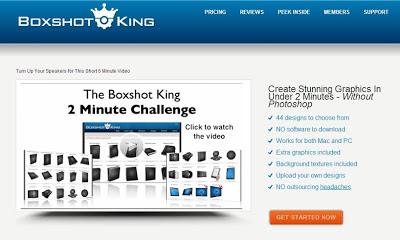 Box Shot Software Creates Ebook Covers in Seconds
How can I make an eBook cover? Use 'Box Shot King' to find out!
I just spent about less than 10 minutes playing with this tool (creating the SITS Girls eBook cover below plus three more covers too!) and the amount of excellent design templates available are astonishing.
Overall, I've created 10 covers so far, and it didn't disappoint. There are affiliate links in this independent review.
In short, Box Shot King is a ebook cover creation tool to help you easily make covers that look professionally designed. It helps you easily make an electronic book cover based on your style ideas. It works both for MAC and PC's. There's NO outsourcing, you can find background designs (and upload your own!), it gives you fonts and graphics, and there are 44 designs to choose from – essentially ebook covers that enhance 'your sort of thing'. 
The tool REALLY delivers – creating a multitude of ebook cover designs and outputting a mountain of design ideas in the styles you are interested in.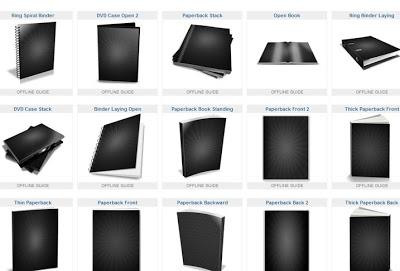 Box Shot King eCover Creator

It's easy to use too (with NO downloads!), although I imagine some people might feel like they have sensory overload, when in all honesty -- they've probably waited to the last minute to make their first cover. So of course, the results you can get then could be a little sketchy.
True – it can get a little tricky when your ideas are too loose. But if you really focus on the end result of the types of covers you are looking to create – once you begin to use this tool and play around with it, you can really come up a lot of great looking outcomes.
If you are wise enough to know that you need attention-getting ebook covers, Box Shot King is just about the best tool out there for helping you easily and quickly create book covers that will look so good, no one will believe they were self-designed.
Cater-Hater Tip – In a "looks" (aesthetic) driven world, you want a cover that will get your electronic book content noticed -- making your ideas attractive, convincing people they are what they're looking for. You do not want to be using the exact same methods as everybody else. When you use Box Shot King, you get a handle on why some Ebook cover's grab reader's interest (compelling them to click and buy the content, when it's monetized) and others don't.
Highly Recommended – Box Shot King is a great tool for creating good looking eBook covers. If you take some of your ebook cover design ideas to Box Shot King and look for more types of design outcomes, it can deliver some really great outcomes. If you are serious about creating professional looking eBook covers -- done easily, you are crazy not to give this tool a go. So if you've wondered, how can I make an eBook cover? Use 'Box Shot King' to find out! Enough said.
*Box Shot King has eBook, audio, video, iPad, CD, DVD, software, and membership support tools!

Sponsor of the Month

*****
I do this... I write to help to create to opportunities for all of you to pursue your passion to have parties without regard to economic constraints.
I think if we keep talking about the cost of parties (I blog, you write comments), together, maybe we can break down some of the party industry price barriers and shame some of the people who've taken your money and delivered a poor quality product right into growing a conscious and treating you right (nice thought, isn't it?).
Opportunities to be inspired about parties are everywhere. Yet, people looking out for your wallet are few and far between. My goal is to inspire you, causing you to question the way things are that have been the status quo for too long. When we stand together and speak up, we can be a powerful force.
Let's keep the conversation of change going. Because in the sea of everyone talking, one voice is a whisper... several voices are a scream.
Leave a comment and share your thoughts, ideas and suggestions below. Remember to be as specific as possible because what you have to say helps us all.
I really love you guys. There, I said it.
 Always... be encouraged and be encouraging to others too,