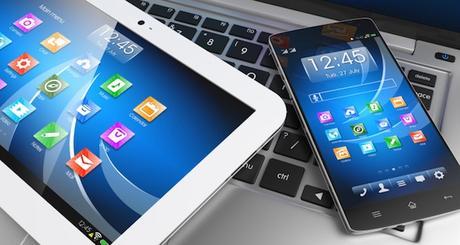 October 27, 2015
0

Email This Post

Print This Post
How ASO Puts Your Mobile App on the Map
Hey integrated marketers, how's this for a staggering stat: 200 million U.S. smartphone users.
That's the total experts predict for 2016.
It's little wonder, then, why so many companies are rethinking their foray into branded mobile apps. With potential like that you'd need a darned good reason not to.
The fact is that many businesses are having great success with mobile apps, and if you follow suit and develop one of your own, you'll need to know about ASO.
App Store Optimization
App stores are where millions discover and download mobile applications, and App Store Search (that little magnifying glass) is far and away the most popular method of finding new apps.
This is why your knowledge of ASO is so important.
ASO is a new but fast-rising discipline aimed at pushing your baby to the top of app store searches. It's like website SEO, complete with the need to fuss over titles and keywords.
The challenge for marketers and dev teams is that there are no formal rules for app store optimization, and (like that other search giant), the signals online stores use in their search algorithms remain super-secret.
So to improve findability and increase you app's downloads, follow these best practices condensed from Website Magazine's Mobile Survival issue:
Choose Categories (and Subcategories) Wisely
Once you've committed to building an app, you must become intimately familiar with
Google Play and Apple App Store categories and guidelines (there are plenty of them).
Placing yours in the most relevant category and classification is a surefire way to increase visibility and download opportunities.
Sweat (But Don't' Stuff) the Keywords
As with PPC advertising and website SEO, you should work with your provider to identify and test the most promising terms and phrases to accompany your brand name. Subtle differences like 'travel planner' instead of 'travel advisor' or 'brain training' versus 'cognitive enhancement' could mean the difference between rising high or languishing in obscurity. When testing verbiage, make sure to monitor rankings, comments and downloads for any correlating changes.
Solicit Reviews
In this post and others, we've revealed how powerfully positive reviews can build trust, credibility and engagement. User feedback is also critical to app store success, not to mention a great source of primary product-development research. You can drive positive ratings by prompting users directly within the app.
Of course, the very best ways to put your app on the map are to thoroughly test and debug prior to app store submission, provide genuine value, and deliver on the functionality and experience promised in your well-researched, non-keyword stuffed description.