Last weekend, B and I flew to Houston to celebrate our friends George and Brandon's marriage!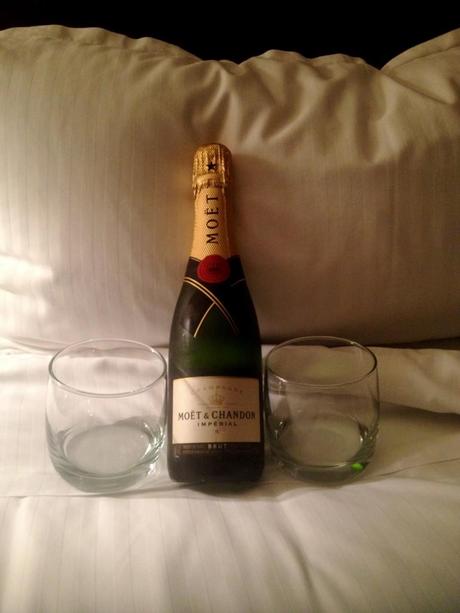 B had been to Houston a few years ago, but it was my first time.  I've only spent a little time in Texas… a couple years ago, I went to a resort about an hour outside of Austin, but I don't know if that really counts.  B has spent a lot of time in the South, but I'm a Northern girl through and through.  It was a fun trip!
George and Brandon blocked off rooms at the Omni, and our room was comfortable and spacious.  George and Brandon generously sent us a huge goodie box filled with all things Texas… and a bottle of champagne!  That won't get through TSA, so we had to drink it before we flew back to New York.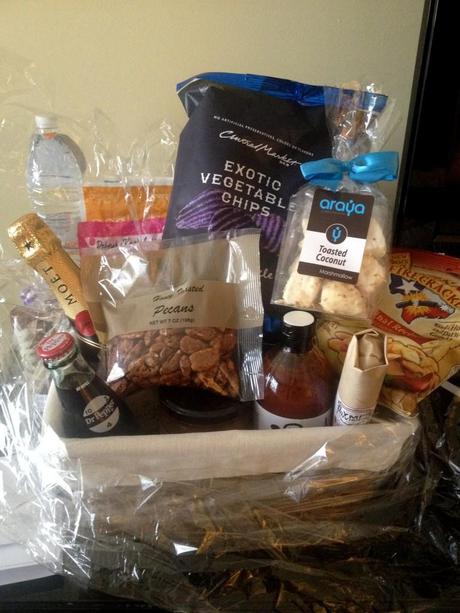 On Friday night, the hotel set out complimentary champagne and tapas for all the guests, so we had a little refreshment before hitting the town.  I'm a sucker for customer service, and loved the star treatment.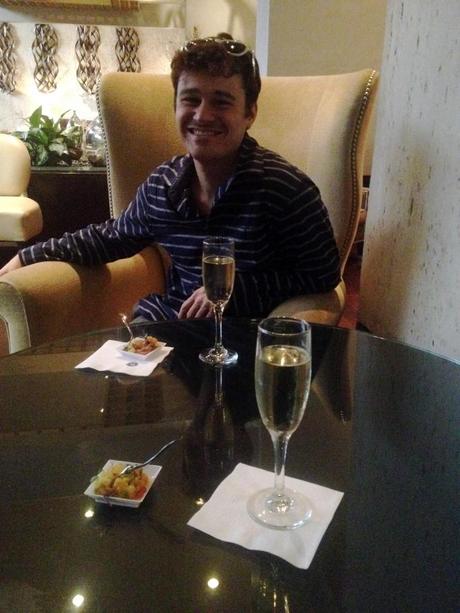 Tooling around Westheimer Road: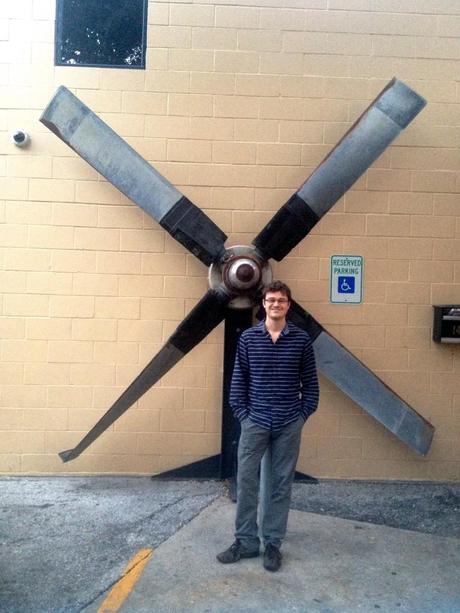 Our first top was at Anvil, a bar I'd read about in Bon Appètit magazine.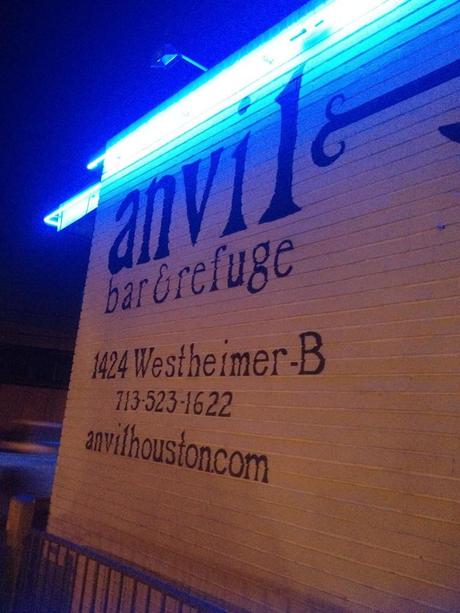 It was pretty much everything you could want in a bar: good beer on tap, an extremely well-stocked bar, and a very, very long cocktail list for inspiration.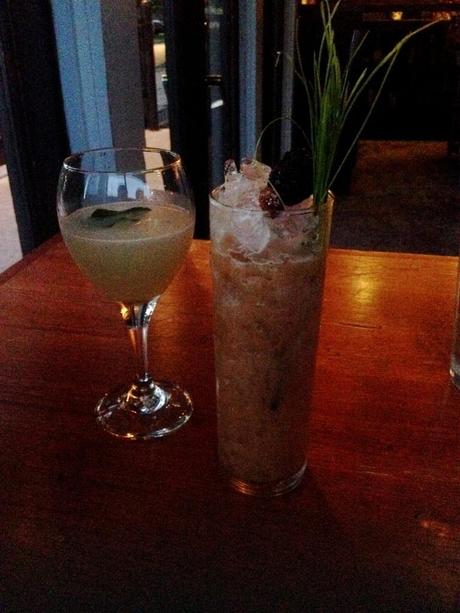 Our favorite dish in Houston was the grilled octopus taco at Hugo's, a really nice upscale Mexican spot.  The entire menu was really gluten-free friendly (they only use corn, not flour, tortillas), and our server was really helpful.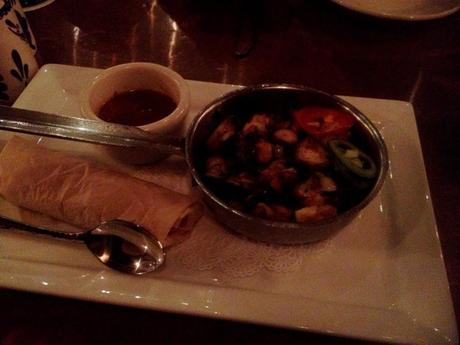 Omelets + grits at Lola almost put us into a cheese coma… but it was worth it.  When in Texas….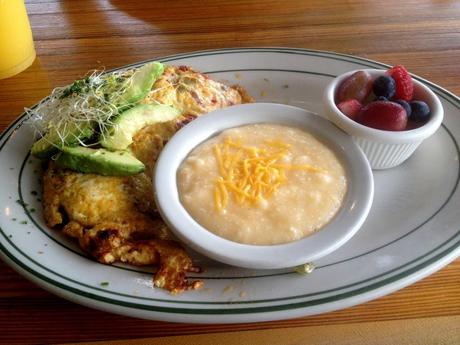 Indian-style okra at Indika, another all-around awesome restaurant.  We stopped by on our way to the airport on Sunday, and saved our leftovers for the plane.  Had we been there longer, we also would have hit up their sister restaurant, Pondicheri.  We have a lot (a LOT) of Indian food in New York, but this was really fresh and innovative in a way I haven't seen here as much.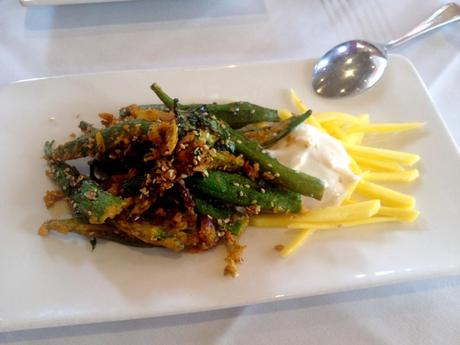 On Saturday before the wedding, B and I drove a little over an hour away to the quaint Bernhardt Winery.  Ever since we went to California, we've been nuts about wine tasting, and it was fun to carry the tradition to a different part of the country.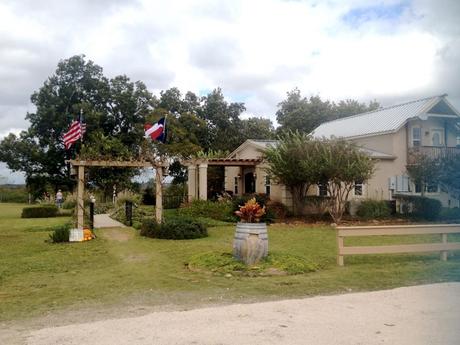 Selfie at the vineyard…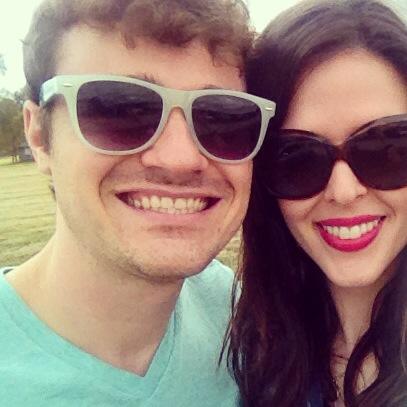 Selfie in the hotel bathroom, on the way to the wedding…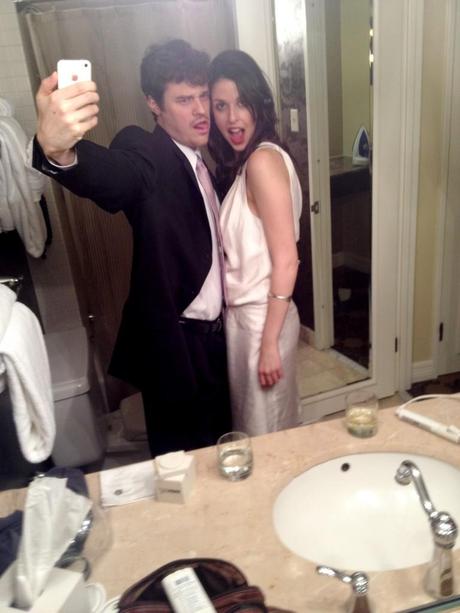 Thank goodness, someone else took this one!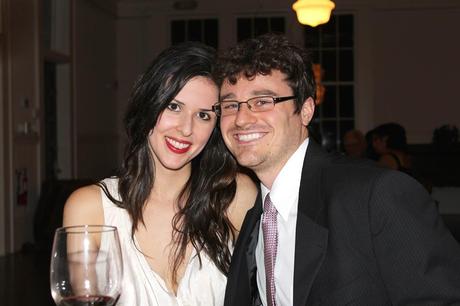 The wedding was held at an old fire station in the Heights neighborhood of Houston.  It was a really cool space, with exposed brick and thick wooden beams… and original fire poles!  Sadly, we were not allowed to slide down, but I imagine bubbly + fire poles ≠ a good time.  The ceremony was beautiful, and the grooms looked so happy.  We were honored to be invited to celebrate with them!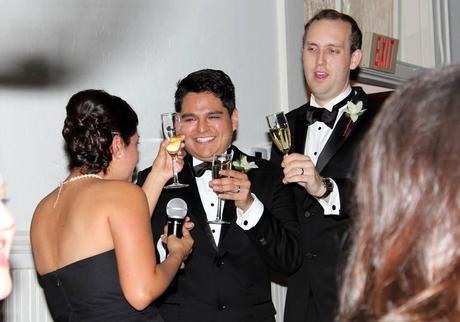 The catered food looked very good: high quality filet mignon and chic passed appetizers like lobster bisque in a wine glass!  George and Brandon were so sweet to order a vegetarian option for B (mushroom bread pudding, yum!) and gluten free noodles with roasted vegetables for me.  I was not expecting this so I left some Whole Foods sushi in our car just in case… I'm sure wedding planning is stressful enough without having to worry about what everyone was eating!  But this was really delicious, and I was so appreciative.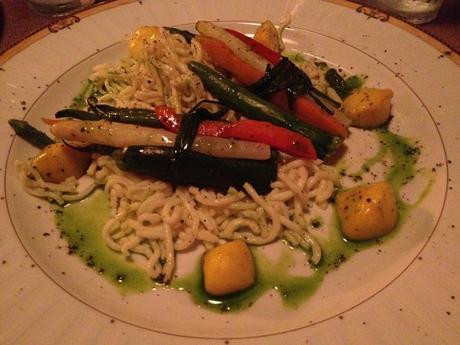 Photo booth fun!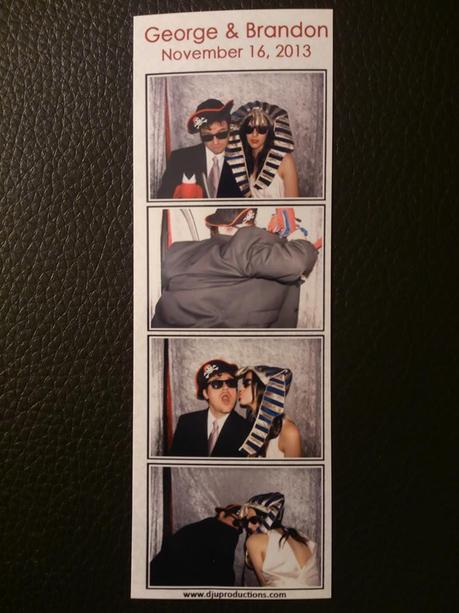 We had a lovely weekend in Houston.  It was so nice to be with our friends, and to have a relaxing break in between work + school stress, and before the holidays are in full swing.  Congratulations, George + Brandon!