Houseboat by name itself means a boat that is used by people to live. It was primarily designed for human dwelling. Houseboats can be found in many countries such as India, China, Australia, Canada, Germany, Serbia, Laos, etc. Houseboats in India are most commonly found in the southern state of India, Kerala which has been attracting travellers from around the world for over many decades now. It has beautiful hill stations, sea white washed beaches, resorts and so on. However, the houseboat in the backwaters marks Kerala as one of its own kind in the whole of India. It's called kettuvallam locally. Traditionally in this coconut growing state houseboats were used to transport goods and commodities, especially rice and spices. It was also an important means of transport since it was useful in traveling to inaccessible areas. The royal families of the region used it permanently to spend leisure time away from the palaces.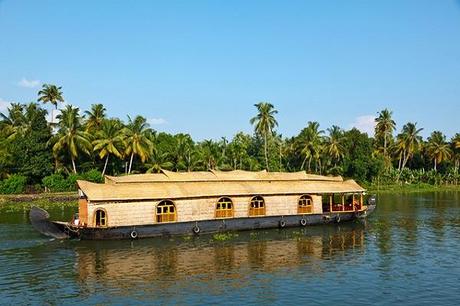 Houseboat in kerala
These kettuvallams are made up of planks of jack – wood joined together by coir, which locally means rope. Not even a single nail was used. But with time passing, and over the years modern technology gaining its control over humans, the traditional houseboats were outnumbered by the new motor engines. However, the local people still make an effort to keep the traditional houseboats alive. Earlier there used to be one big room to sleep and a small room for kitchen and bathroom in a kettuvallam but now an additional room is built so that tourists can relax there. The fresh fish caught from underneath the boat is cooked for meals. This gives a real Kerala feel to the tourists and thereby keeps the old boats alive.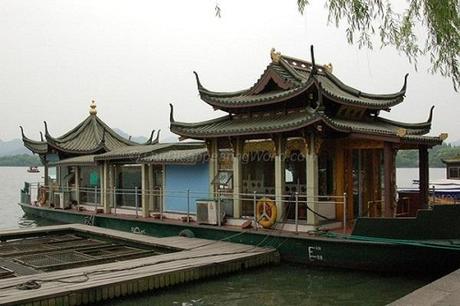 Houseboat in China
Houseboats are also found in China, especially in the modern city of Hongkong.  In the Aberdeen harbor there are numerous houseboats with a total population of 6000 people there. In ancient times, Tanka, a community in Hongkong came to this city around 7-8th century. They started living in the boats permanently ever since then. Tankas who are also called the boat people lived on junks and primarily survived fishing from the houseboat. Over the years due to the increase in the fishing industry many Tankas live onshore and use houseboat only during the day. Only the older generations still inhabit them full time. Sometimes travellers are allowed to stay in the houseboat for a day or two on special request but such a thing is not tourism oriented. Unlike in Kerala these houseboats in China are now used mainly for fishing purpose and not otherwise.
Thus, houseboats in Kerala are used to promote tourism and therefore are in better shape and standard. Some of them are very luxurious which comes with soft sofas, bathroom, and kitchen with a cook as few prime facilities. For information about houseboats in gods own country, visit now!
On the other hand, houseboats in China are not meant to entertain the tourists but are used solely for fishery and thus are not luxurious with bare minimal facilities and are not of very high standard. Houseboats are thus of different use in two different countries and yet they are doing well equally.