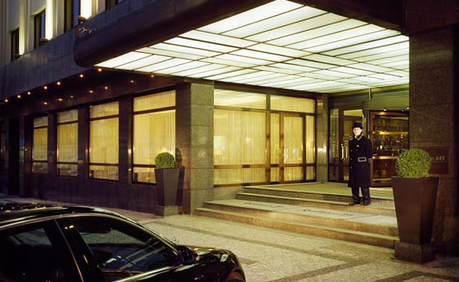 0 Flares
Twitter
0
">
Facebook
0
Google+
0
">
Pin It Share
0
">
StumbleUpon
0
">
Reddit
0
">
0 Flares
×
Hotel Review: Radisson Blu Alcron, Prague
Prague is one of the most picturesque cities in all of Europe and a city which manages to attract loads of tourists a year while still maintaining a certain charm and undiscovered vibe. We recently spent a weekend in Prague and wanted to experience some of that same classic era atmosphere where we stayed, and the Radisson Blu Alcron was a fantastic pick. Located a stones throw from the Mustik metro stop right off of Wenceslas Square right in the middle of town.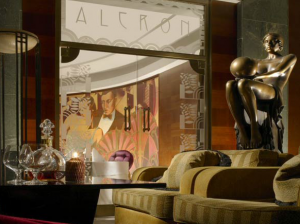 Walking in the front door we were immediately greeted by a warm bellman, happy to help us with our bags without being overbearing and making us uncomfortable, a fine line if you ask me. The hotel entrance opens to a beautiful lobby designed in the
art deco
motif with modern touches throughout. The Alcron boats a Michelin star-rated restaurant as well as a gorgeous and inviting coffee shop and bar.
The building itself is as old as it is classy, with age old touches throughout the hotel. The rooms are spacious, and offer all the modern amenities you could ask for while maintaining the classic feeling of an old, grand hotel. The furniture is comfortable, beds as well and the large bathrooms provide more than enough space and privacy for a couple or a family.
The internet is of course free, as it is at all Radisson Blu locations, however, the wifi in our room was awful and as soon as we took more and a couple steps into our room, it cut out. Ironically, the only place we could grab the wifi signal while in the room was if we were sitting on the toilet. Everywhere else in the hotel the wifi worked fine, so just make sure to check when you get into your room if being always connected is of importance to you during your stay. As with many old buildings, sometimes the wifi signal gets a bit confused and cut off in certain areas. The only complaint that we had at the Alcron was the extra charge if we wanted to use the Nespresso coffee machine in the room. In previous Radisson Blu locations the use of the Nespresso machine has been complimentary, which we of course prefer.
Of course we couldn't review a hotel without talking about the breakfast. For anyone who has read this blog, you might have come across Marina's post Hotel Breakfast is all about the Eggs.Interestingly, she wrote that post just a couple days before we checked into the Alcron Hotel, where, after three months of travel, she finally found her holy grail of eggs… the chef manned, cooked-to-order egg station.  Breakfast includes gourmet coffee of your choice, a VAST array of breakfast foods (including individual Nutella packets!). My favorite breakfast buffet item is the fresh squeezed orange juice machine, something we have only seen at three hotels this year. The made to order omelets were amazing, its surprising how much a little taste of homemade food can brighten your day when you travel.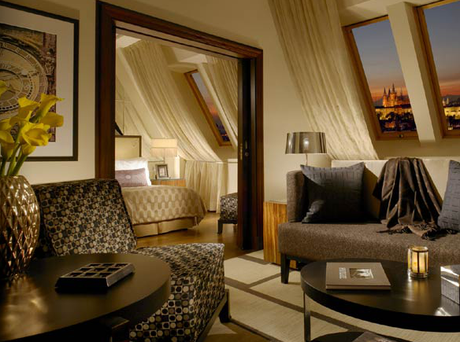 We would happily stay at the Radisson Blu Alcron again when we are in Prague next and can't think of a more classy, comfortable and centrally located hotel close enough to the center of town to see it all but set off enough to enjoy a quiet stay.
Rooms start at $150 and include free internet.