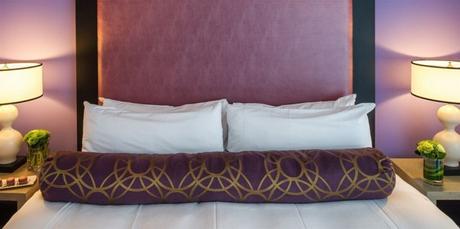 0 Flares
Twitter
0
">
Facebook
0
Google+
0
">
Pin It Share
0
">
StumbleUpon
0
"> <su:badge layout="1" location="http://www.latitudethirtyfour.com/hotel-review-opus-vancouver/"></su:badge> <script type="text/javascript"> (function() { var li = document.createElement("script"); li.type = "text/javascript"; li.async = true; li.src = ("https:" == document.location.protocol ? "https:" : "http:") + "//platform.stumbleupon.com/1/widgets.js"; var s = document.getElementsByTagName("script")[0]; s.parentNode.insertBefore(li, s); })(); </script>'>
Reddit
0
">
0 Flares
×
Hotel Review: Opus Vancouver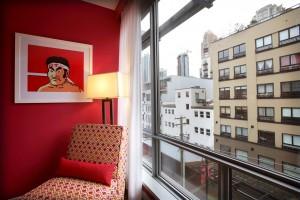 When you're on vacation you probably don't want to spend too much time in a hotel, however you still want it to be comfortable and
feel like your at home.
Vancouver is a great city full of culture and many things to do. Whether you want to spend the day jumping from brewery to brewery or lounge at the park and see the sights, there is something for everyone. After a long day exploring coming back to
the right hotel is key.
I had never been to Canada before, and although I grew up in Southern California I was excited to see all that Vancouver had to offer. Some friends and I drove up from Bellingham, Washington and went straight to the Opus Vancouver hotel in the Yaletown district. I didn't realize it at the time, but Yaletown is a great little area to be in. The hotel was really close to the Vancouver Skytrain and we could get anywhere we wanted to go as well as close to dozens of great restaurants and even walking distance to a brewery. You can also walk down to the water and explore or lounge in the park.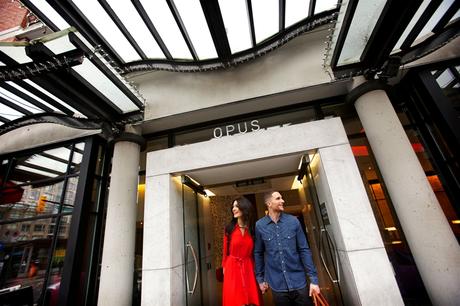 When we arrived we were greeted with a welcome drink and our room was all ready for us. The small boutique hotel is really modern with a twist of homely comforts. The room was a good size and the king bed was amazing! After a long drive, it was great to open the hotel room door and jump onto the cozy bed. The room even had an iPad that was ours for the duration of the stay, which was great to help us research and decide where we wanted to go. Even though we were there in March and it wasn't too cold, the bathroom had heated floors, which felt great in the early morning!
Here is a video tour of the Opus Vancouver!
The Opus Vancouver Hotel is rated one of the best boutique hotels and I could quickly see why. They have a great coffee lounge which doubles as a bar at night and as an avid coffee lover, I approve! The staff was so helpful and eager to help with anything we could ever need and the valet even went to grab a bag we left behind out of the car for us and brought it to our room. They even have a turn down service at night and leave some sweet treats on the bed for you! Who doesn't love a candy before bed?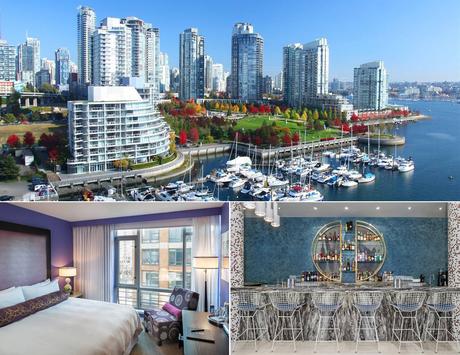 There isn't one negative thing I can say about the Opus Vancouver Hotel. It was the perfect choice for my first trip to Canada and I can't wait to come back! So if you're looking for a comfortable and affordable hotel, look no further! The Opus Vancouver does it right and will not leave you disappointed!