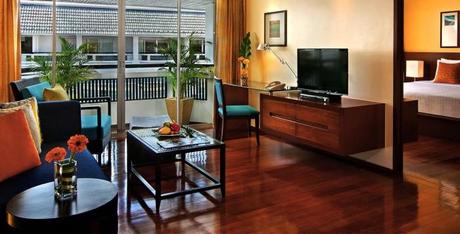 0 Flares
Twitter
0
">
Facebook
0
Google+
0
">
Pin It Share
0
">
StumbleUpon
0
">
Reddit
0
">
0 Flares
×
Hotel Review: Dusit D2 Phuket
Everyone knows how much we love Phuket, but even though we have lived here for so long, we still love being able to get away for a night or two and check out some of the fun hotels around the island. Phuket is known for its beaches and fun in the sun, but the island really does have a lot more than that to offer and there are some amazing hotels and different areas if you are keen to explore them.
Patong is without a doubt the epicenter of tourist activity in Phuket, and while we have been known to shy away from Patong at certain points, we thought it was high time we found a great hotel option in the middle of Patong to review for our readers, and we were very surprised and pleased after staying at the Dusit D2 Patong recently.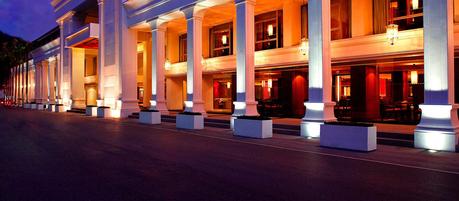 Located right in the heart of Patong, Phuket's busiest beach town, we found the Dusit D2 to be remarkably clean, quiet and elegant. Just a 5 minute walk to the beach, the massive and beautiful entrance is welcoming and the Thai staff are friendly and warm.
The lobby area is spread out and very comfortable with many areas to lounge and relax, complete with a beautiful modern bar area, their signature restaurant Flavours, and a handful of small boutique shops. Flavours is not only a delicious restaurant serving wonderful Thai and Western foods at a reasonably price, but also serves an amazing breakfast buffet with more options than imaginable. Complete with noodle soup, Asian favorites, Western breakfast staples, sushi and Korean options, there is truly something for everyone.
The main bar is very elegant and serves daily specials, happy hour discounts and seasonal deals based on holidays and sporting events. And if you want to get out for the night but don't feel like going far, Dusit D2 might be one of the only hotels we've ever seen which has both a Hard Rock Cafe AND a Hooters attached to it, both give generous discounts to hotel guests.
.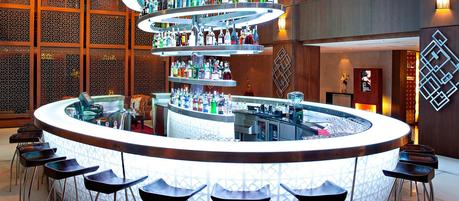 Don't let the attached restaurants scare you from thinking the Dusit D2 isn't a family friendly hotel, as they offer the most insane and impressive kids centers at any hotel. There is an entire downstairs level of the hotel complete with every single thing a child could imagine to keep them entertained. Kids can dress up like a princess, make arts and crafts, play video games in awesome pods, jump in the giant ball pit, watch a movie or play endless games. A vigilant staff keep the children entertained and the restaurants are happy to deliver food to the children's center during the day and night. This is truly a fantastic option for any family traveling to Thailand to happily keep the younger ones entertained if the adults want to head out to Bangla Road and let loose.
The Dusit D2 has several different room options for every budget, from a basic boutique room to a specious 1 bedroom suite with the most impressive bathtubs we have ever seen. All rooms are centered around a large swimming pool with first floor rooms opening up right to the pool's edge. If one pool isn't enough for you have no fear, on the top floor of the hotel you can find a gigantic 24-hour fitness center as well as another swimming pool with great views of the beach and Patong.
Wifi is free and fast, the staff friendly, the food delicious and atmosphere much more relaxed and laid back then we ever expected to find in the hustle of Patong. While Patong might not be for everyone, don't dismiss it because you think it might be a bit too crazy as the Dusit D2 provides a surprisingly elegant and comfortable stay.