Okay, tassels are ornaments that have been around for centuries. We know that. They have been used as ornaments to dangle from the scepters of kings and queens .Tasseled tie-backs have held back the finest of damask drapes.
Tassels have dangled from the four-cornered hats of the most scholarly of scholars. Tassels have been used to adorn leather loafers and other leather accessories from handbags to luggage.
But we just couldn't help noticing the new tasseled jewelry craze. After all, we are in the business. We keep seeing this fringey trend everywhere from earrings to pendants Allow us to share some of our favorite tasseled jewelry finds.
Ivanka Trump Seed Pearl Tasseled Earrings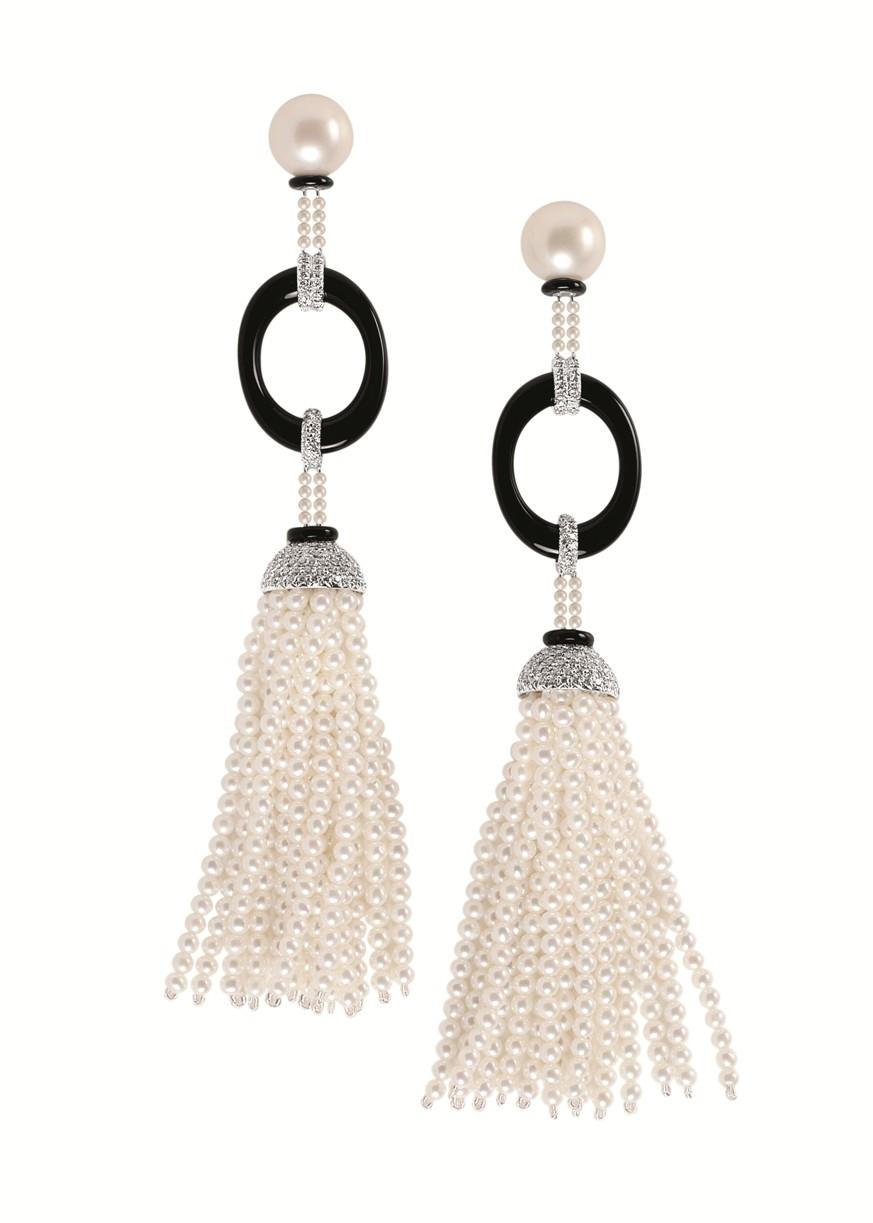 via Ivanka Trump
A cascade of tiny sea pearls dangle delicately from carved black onyx ovals with diamond accented bases.
Cara Couture Gold Tassel Earrings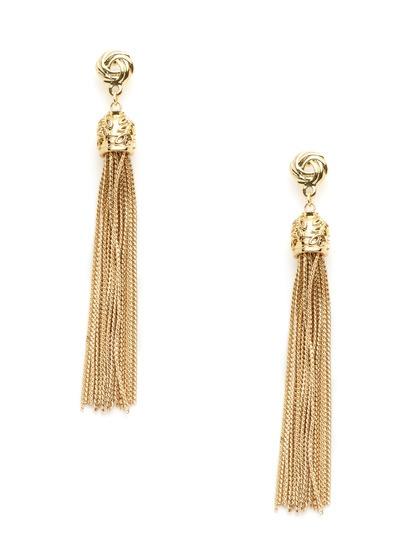 Cara Couture Gold Tassel Earrings
Lots of delicate gold chains ascend from a classic stud base in true tassel fashion.
Alana Bess Delicate Pendant Necklace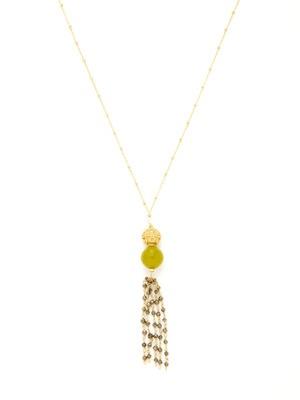 via Gilt
Green agate and pyrite are attached to a delicate gold chain. This is a simple and classical look that is sure to please the most exquisite taste in fine jewelry.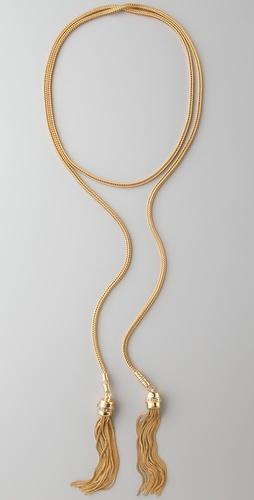 via Shpbop
Two golden tassels dangle tantalizingly from a long chain of fine gold in this piece from Lee Angel Jewelry. Toss this darling long necklace over a cashmere sweater for the office. Don it with the classic little black dress for a night on the town.
As we have seen, tassels and tasseled jewelry have been around for quite a while. Designers have just given the tasseled look a rebirth in the world of jewelry for the latest fashion trend.
We couldn't help noticing.