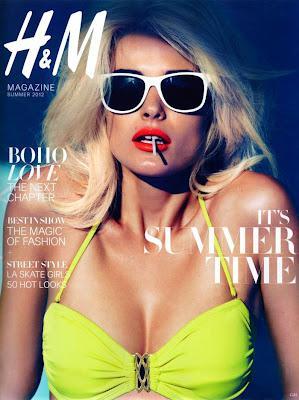 Summer Shades:
The 
Hottest
 Trends In Sunglasses...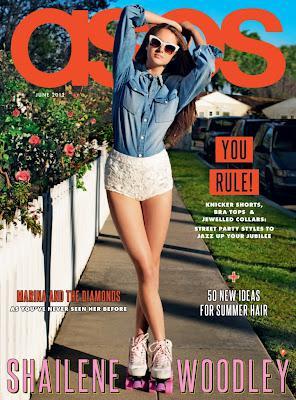 I don't know the where-abouts of all of you lovely readers, but here in Glasgow, the weather has gone from April showers, cold winds and snow up on the mountains, to cloudless skies, bright sunshine and above all, temperatures to rival that of South Africa and Spain. Us Scots like to cherish what little sunshine and warmth we get - after all, this week of sunshine is our Summer, so when you see everyone out with sunglasses, maxi dresses and sandals, you tend to feel cheery and light-hearted about life. As well as bringing a smile to my face, this spout of good whether has also inspired my next post: well, that, ASOS and the Summer 2012 issue of H&M Magazine. When you think of the belting sun showing it's face, you automatically think: "Ok, I'm going to need my shades today". If, like me, you have a particular favorite which go with every outfit you own and are the pair which you turn to without thinking, then perhaps this post is just going to be for entertainment purposes. However, those of you thinking that maybe you want a little change of eye-wear for the summer months, then you'll love this post!
Scour the high street stores, designer boutiques and online retailers and what will you find they each have in common? Some seriously funky eye-wear - that's what. This Summer, when it comes to choosing your sunglasses for that relaxing fortnight in the Neapolitan Riviera (or is that just me?) you're going to want to choose something fun and dramatic: after all, those are the new trends. Think along the lines of: Novelty, Retro & Cat Eye and you'll know which looks I'm talking about. There are around six various trends listed in H&M Magazine, however I wanted to show you my favourites.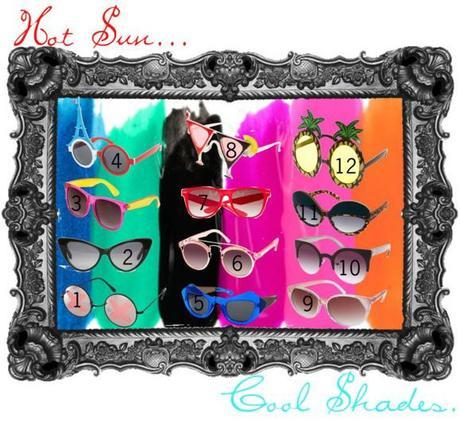 1. X Burn Out Shades - ASOS
2. Tom Ford Cat Eye Shades - Tom Ford Eyewear
3. Two-Tone Shades - West Seal
4. Eiffel Tower Shades - ASOS
5. Mauricio Stein Shades - ASOS
6. Metal Bridge Shades - ASOS
7. Red Shades - Mango
8. Cocktail Shades - ASOS
9. Frosted Cat Eye Shades - ASOS
10. Cat Eye Half Frame Shades - ASOS
11. Extreme High Brow Cat Eye Shades - ASOS
12. Pineapple Shades - ASOS 
The Novelty sunglasses - pineapple, Eiffel tower & cocktail - are just for some fun and not a pair of shades that I would personally sport, however if that's up your street then by all means go for it. Kudos to you for being brave enough to pull them off: You need bags of confidence to get away with them. I quite fancy a pair of cat eye shades, so I might buy a pair in black or nude. My wardrobe may have a splash more color in it, however I like my eye wear to be almost like an LBD - elegant, classic and suitable for any situation.
What do you think of these new trends? Which pair out of the twelve do you prefer the most?