Hello Fashionistas!! I hope everyone is staying stylish as usual. Fashioncrush has a treat for all of our HAUTE Couture lovers! Spring 2012 Couture are walking down the runway as we speak . I am bringing to you my favorites from this years presentation in Paris. Lte's get to the business at hand.  
Fresh off of her colab with H&M, Donetella Versace  is making a re-emergance with her Couture line.  Versace has not been on the Couture schedule since 2004. Versace's atelier gowns were crafted to be a second skin tight ,accentuating a woman's hour glass frame. Though she only presented 16  looks they were all amazingly cohesive and glamorous.
Versace 2012 Spring Couture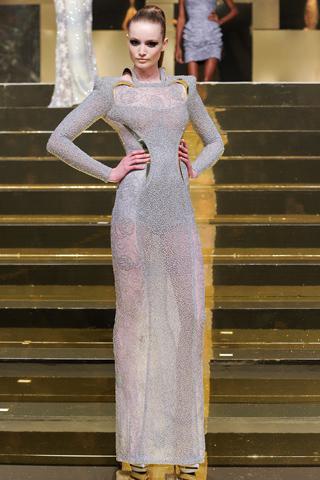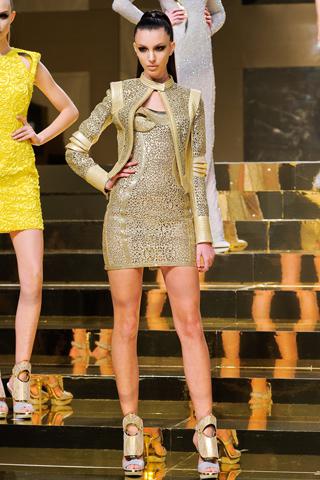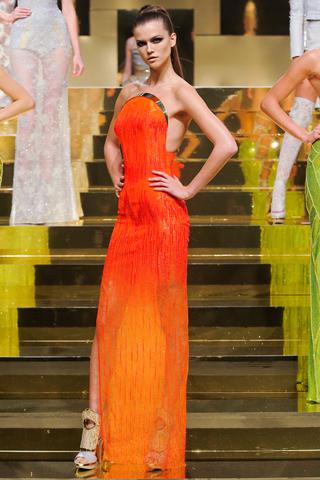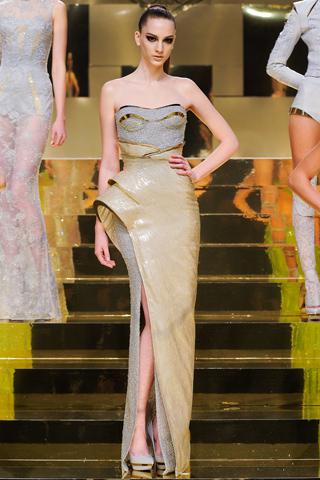 Karl Lagerfield has the blues. His presentation for Spring 2012 Couture was coined "one hundred shades of blue" . But Karl states he doesnt have the blues,"  anything but the blues". Mr. Lagerfield is know for his twist on words and his word association games. He is pushing for a new fashion attitude, e longing his proportions from waist to thigh top with little pockets adorning each piece. Making the girls look as if they were boys walking  with their pants sliding off their bottoms. Carrying on the Chanel staple "the boy /girl look" Karl served it to us with this collection.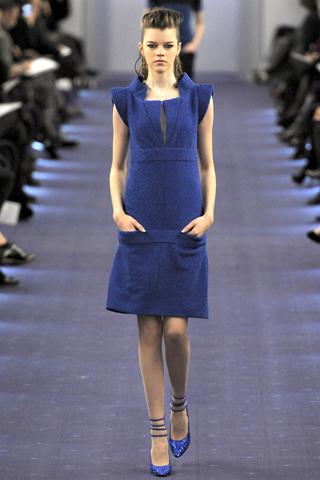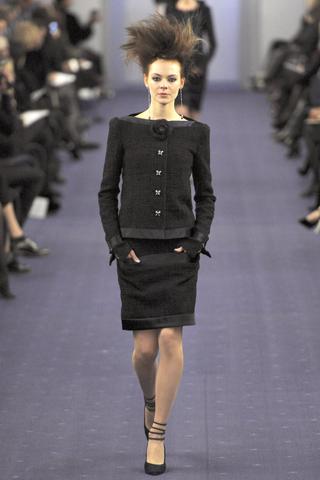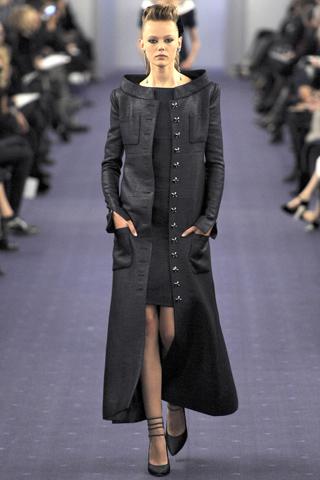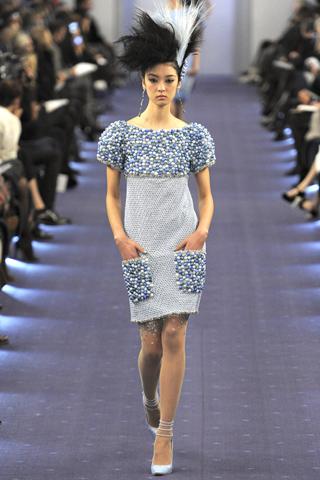 Giorgio Armani came to Spring 2012 Couture to serve ..and he served for the Gods! With reviews that Armani Priv'e was his most persuasive couture outing to date, Mr. Armani satisfied the masses.  With particular emphasis on the snake, whose powers of persuasion are legendarily recorded in best-selling novels like the Bible. The snake sheds skin, the butterfly emerges from a chrysalis—both natural processes influenced the silhouettes of the collection. 
Armani Priv'e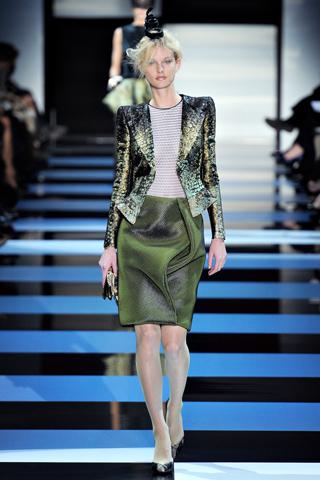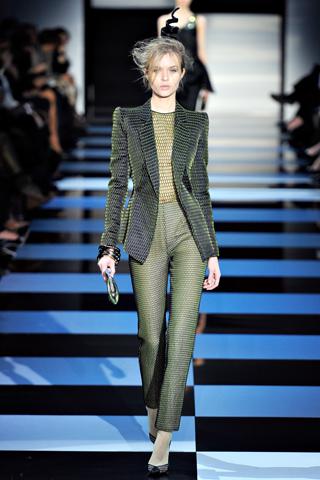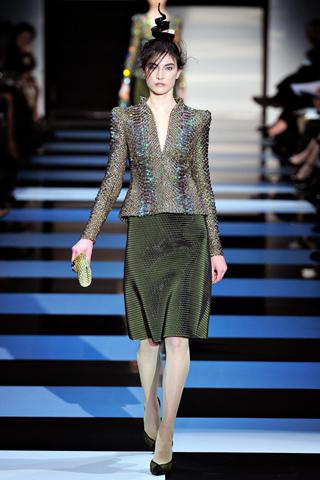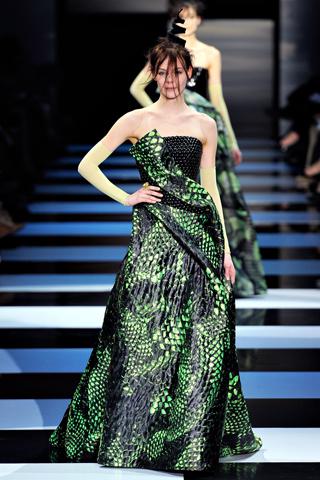 Spring 2012 Couture or Paris Fashion Week is still going on as we speak . Check out what your favorite designer is presenting and give us feedback . We want you guys to follow the fashion as well and incorporate these looks into your wardrobe for 2012.
Until Next time………
Stay Fly ..