The square halo engagement ring is taking the bridal world by storm. It's the perfect combination of the classic round brilliant diamond and the trendy cushion cut silhouette. The square halo of diamonds surrounding the round brilliant center stone makes the ring look cushion cut, but it's not – so really it makes everyone look twice. It's no doubt a head turner. And when you factor in the halo style's trendiness, the staying power of the round diamond gives reassurance to those who worry that their tastes may change or evolve. The RB isn't going anywhere, so even if the halo style does, you can do pretty much anything with that cut. But let's focus on the trend at hand. The square halo engagement ring, much like the squoval nail shape that took salons by storm in the mid aughts, has softened corners just hit a high note with brides to be. Among popular pioneers of the square halo is Verragio – one of the designers RLJ just started carrying a few months ago. The designs are insanely gorgeous and many feature hidden details like milgraining, micropave and tiny diamond signatures, so I'm happy to show off a few of the gorgeous square halos from Verragio. Granted, this is just a fraction of the styles they've got, but they do particularly excel at all things halo. And all things rose gold accented. But you can customize all of the rings, so if you see something below that's not quite your jam, pin it to your dream engagement ring board anyway, we can work those details out.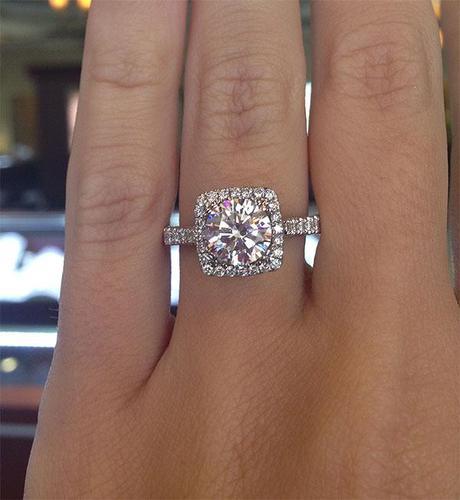 This is a single shank, micropave diamond halo ring from the Couture Collection in 18 karat white gold and rose gold. The accent stones are .50ctw and, like all Verragio rings, can be adjusted to fit any size diamond.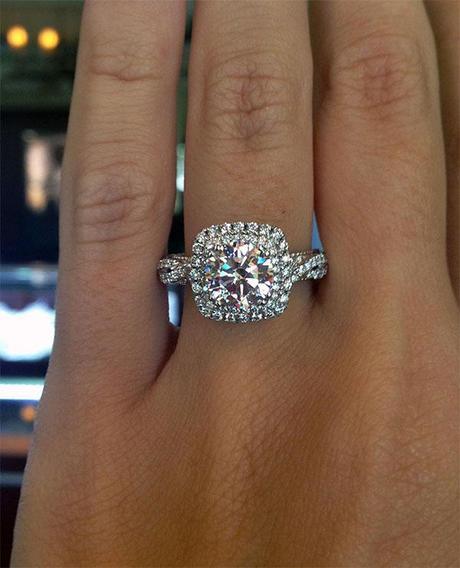 This beauty is a braided double shank and double halo micro pave setting from the Venetian Collection. it's all 18kt white gold with .50ctw of accent diamonds.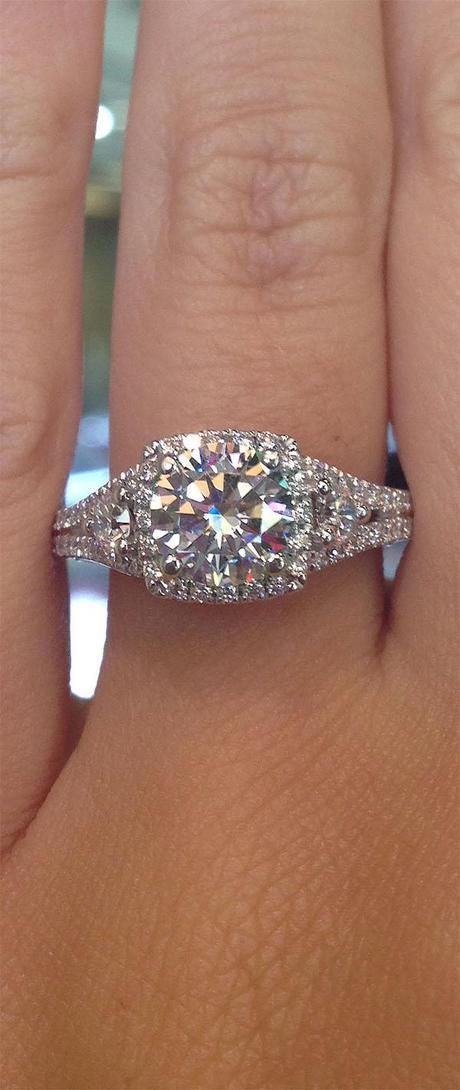 This stunning split shank shows off two round brilliant diamonds nestled right up to the center halo. The mounting is all 18kt white gold with .65ctw of diamonds.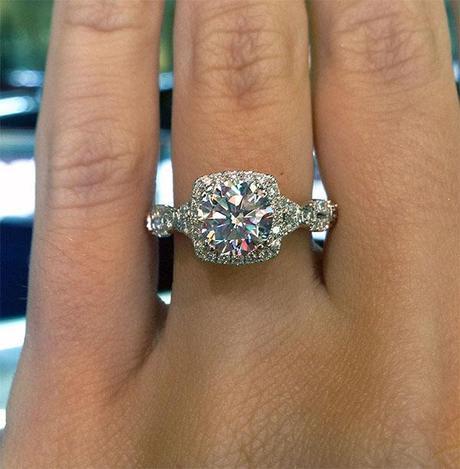 This gorgeous twisted split shank isn't quite braided like the one you'll see below, but it gathers and intertwines in a pretty pave pattern. The ring is also 18kt white gold with .60ctw from the Parisian collection.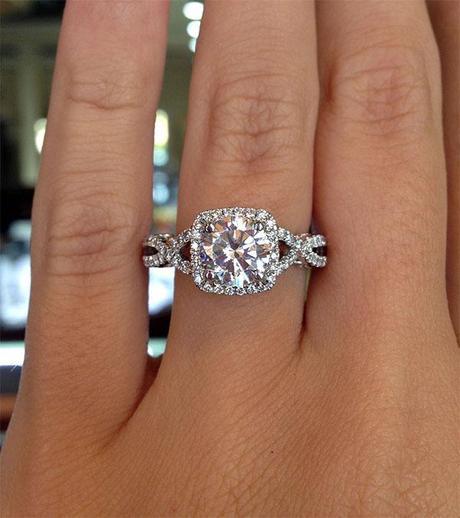 This braided shank from the Insignia collection shows off a more dramatic curve and separation. It's a .65ctw diamond studded beauty and comes in 18kt white gold, but again you can customize it with rose gold easily.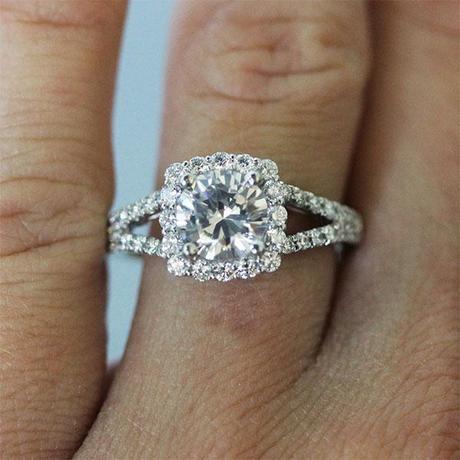 Finally, we've got a more pronounced halo. Here the diamonds create a scalloped farm because they're slightly larger than the micropave diamonds on the split shank. This ring is from the Insignia collection and has an added .65ctw of diamonds.