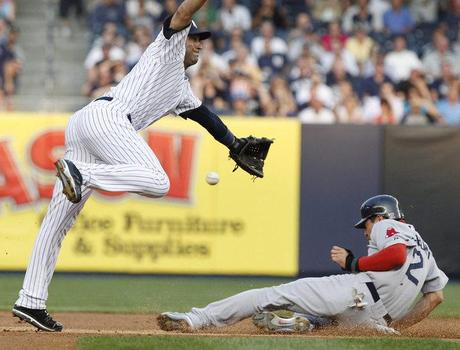 It is 10:00 a.m. and already ridiculously hot here in Manhattan. I am a firm believer in the theory that sweating should be reserved for sex and sports only. You should not walk down the street and feel like you were punched in the stomach by the humidity. And the fact that I am hungover is probably not helping.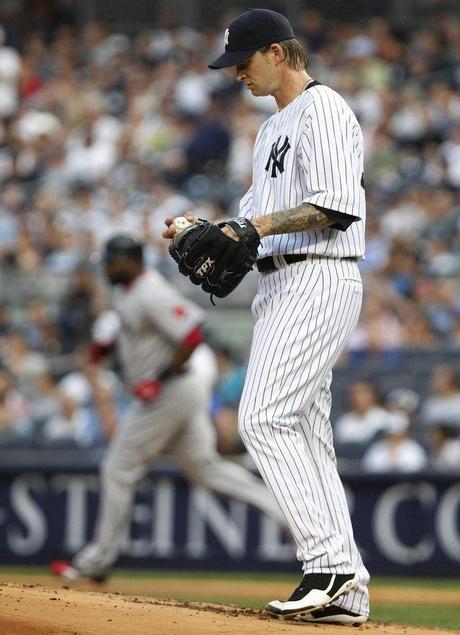 Did something happen last night? Oh, yes. The Yankees lost to the Red Sox at home…again.  Big Papi hit another homerun (fortunately, no bat flip this time), we put ourselves in another big hole early, A.J. was mediocre, our bullpen was awful, and we tallied our seventh loss in eight games against Boston this season.  In fact, the Red Sox had not won their first five road games against the Yankees since 1912 – when they won the World Series.  FUN TIMES.  The ninth inning is where I finally got…just disgusted.  Down 8-5, we needed the bullpen to lock it down to give us a chance in the bottom half of the inning.  What did they do? Crawford homered to right, Scutaro then doubled to right, before J.D. Drew drilled another homerun to right – three insurance runs in the span of three batters.  It was fucking ridiculous.  So tonight comes down to that asshole Josh Beckett and C.C. trying to save us from a sweep. 
It seems like this is a good opportunity to share a blog, Soxaholix, which my buddy Dan recommended to me.  I reluctantly admit that the Red Sox have earned this little shout-out.  Written in Boston slang, it is a daily comic strip based on the Sox.  There is even a character, "Mahty" from New York, who calls in whenever the Yankees beat Boston to talk trash.  And it is sort of hilarious.  For example:

So check it out.  Finally, I have not forgotten about Those Guys Have All The Fun.  I promise an email is coming, book club participants. I know I have said this for about two weeks, and I am clearly a liar, but at some point soon, perhaps before the movie comes out, I will actually get this thing off the ground.  Thank you for your patience, for real.  
Okay guys, I am off to bitch about the weather and I guess be a lawyer.  I hope you all have a good day!