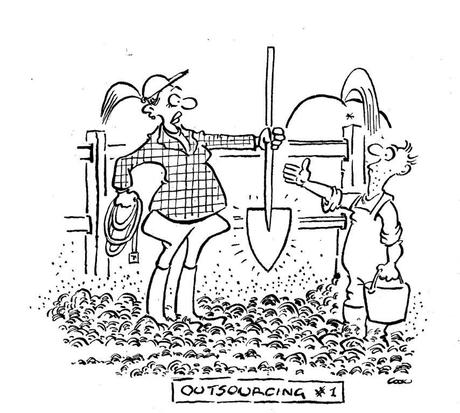 The Principles of Outsourcing
I once considered early retirement. We'd sold our core business. Children were approaching school's end. My head was saying do something different. 
Horses were already part of my family. My wife was a riding instructor; one daughter was an equine nurse; another would shortly become a full-time equestrian. Yes, breeding sport horses seemed like a good idea.
We bought a small farm an hour from home and got started. Soon we had several horses, pregnant mares, foals in the paddocks, even our own stallion. 
We also had a lot of other things called costs. 
Unintentional outsourcing 
The problem was that sport horses take a long time to become marketable — up to seven years from conception to sale — and by then everyone loves them too much to sell them.  
I also noticed that Thoroughbreds got to market quicker — about five years quicker in fact. You could even lay off exposure by selling early at weanling sales. I started researching. 
The next lightbulb was clear from the numbers: if you want sustainability, don't own a racehorse. Selling horses was better than owning them.
The Thoroughbred industry is awash with statistics. You can track the performance history of stallions, mares and their offspring for decades. Genetic software packages improve the probability of breeding success. Match this with sales price statistics and you can target market sectors and set budgets. Quality bloodstock agents help you avoid classic pitfalls. All this curbs risk.
Unintended learnings
I was no expert but found that much of the process could be outsourced. In the end, everything was. I'd come to know quality suppliers, including the stud at which I kept some mares. They were covered by nearby stallions and their progeny grew up there and went direct to auction. 
On reflection, this was all a revision of basic principles that I already knew from other business. They apply to any business. 
What were they?
Effective use of resources. No Thoroughbreds set foot on our property, leaving it entirely free to support the business of equestrian horses. It freed me to continue business activities in the city — things I was better at.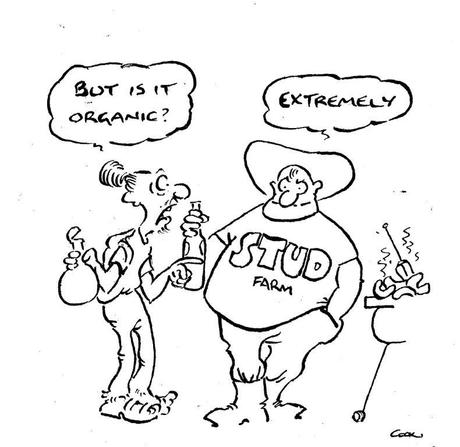 Speed to market. Startups struggle to get market traction because they lack resources to quickly deliver their full offering. External suppliers provide expertise you lack, and often do it better, cheaper and faster.  
Reduce risk. By allowing you to focus on your strengths, you are less likely to fail. Let others do what they are good at. Do the same yourself. I un-retired.
That's not to say our efforts were a raging success but it did commercialise our hobby quite successfully. Over a couple of decades we bred over 200 horses and dozens of winners. We faced losses in only three of those years, on the back of an equine flu epidemic and the collapse in Thoroughbred prices that followed the financial crisis. 
But the best result was not about money. One of my daughters eventually represented her country in showjumping at the London Olympics. That also had very little to do with me, but it was nice to be along for the ride.