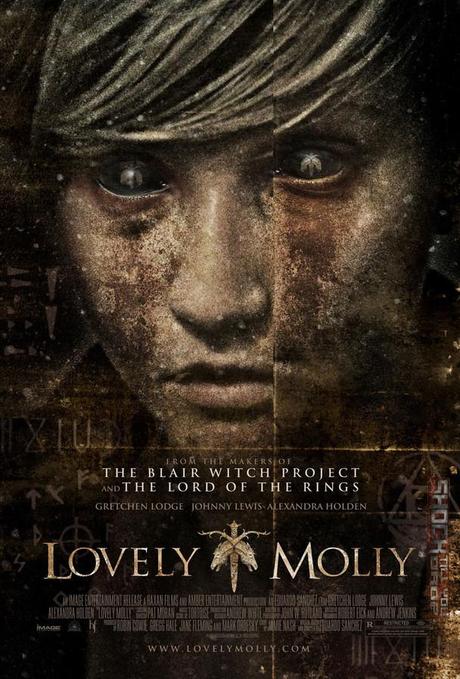 The poster for Eduardo Sanchez's horror thriller 'Lovely Molly' has gone online.
Eduardo Sanchez, the director of The Blair Witch Project (1999), has made sure that the horror thriller 'Lovely Molly' isn't so lovely, evident in the poster above. The film 'Lovely Molly' directed by Eduardo Sanchez features Johnny Lewis, Gretchen Lodge, Alexandra Holden and Ken Arnold. Image Entertainment will release the film on May 18th, 2012.
In the film 'Lovely Molly', when newlywed Molly Reynolds returns to her long-abandoned family home, frightful reminders of a nightmarish childhood begin seeping into her new life. She soon begins an inexorable descent into evil that blurs the lines between psychosis and possession.
Source: Shock Till You Drop