In the never-ending story of misery that is 'Downton Abbey', more horrible things continue to happen to the Crawley family.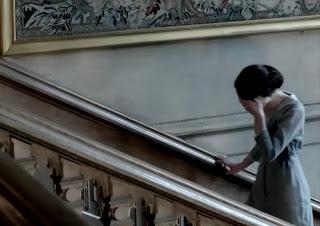 Season 3, Episode 2*:
Edith is finally happy. In fact, she's so happy she's even willing to pose with her sisters for a pre-wedding photo (we all know how rare that is because, lets be honest, Edith is kind of a hater of sistery love). Sadly, that happiness is short-lived, because dear old Sir Anthony decides that he shouldn't be marrying Edith after all. You know, cause he's old and shit. Plus, her parents totally disapprove. So he leaves her. At the altar.
Bates is still in prison and things are not going well. His bunkmate is kind of a psycho. Said bunkmate tries to frame Bates for posession of drugs, but Bates proves wilier than that and manages to get rid of the drugs before the guards discover them.
Lavinia's father made Matthew his heir. So Matthew has a lot of money now and the potential to save Downton from financial ruin. At first he feels guilty, but Mary's very persuasive and eventually he acquiesces. So all's good there. Except for, you know, Lavinia's death.
And that's today's update of 'Horrible Things on Downton Abbey'.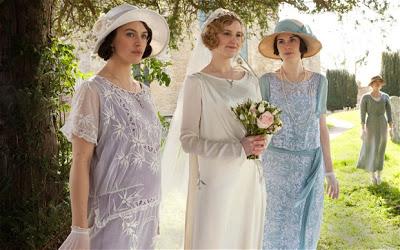 Posing with a photo before the emotional terror.
*PBS episode titles do not match with titles given in the UK. In get the episode number of the original airing + 1.