Tina Fey, who we honored at New York Women in Film & Television's 2005 Muse Awards*, is in the news again.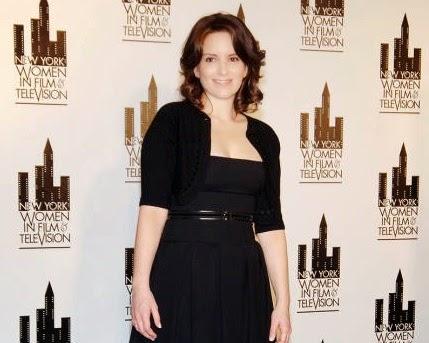 This time it's not a brand new project or further mention of her non-existent sequel to Hocus Pocus. Instead, Tina Fey has had a grading scale named after her.
Yesterday, Stephen Follows released a study entitled 'Gender within Film Crews', which examines the gender divide in the top 2,000 grossing films of the last 20 years (1994-2013).
The statistics are not shocking to those who are well versed in what is happening behind the scenes in the industry. When Follows looked at all crew members on those 2,000 films, he found that only 22% were women.
Again, that will not come as a surprise to people within the industry. If you've worked in film or television in any capacity you're seen firsthand the skewed ratios.
Still, what is particularly disappointing is that there has not been a large jump in the percentage of women on film crews from 1994 until today. Indeed, if anything the percentage of women working behind the scenes has shrunk. According to Follows' data, in 1994 22.7% of top grossing films had female crew members. In 2013 it was 21.8%.
In other words, on most studio films only 1 out of every 5 crew members is a woman.
To further the depressing news, the percentage of women hired to be writers, producers, editors, animators, and directors has decreased over the last twenty years.
The only fields that have seen growth have been roles within the makeup, art, and costume departments.
But where does Tina Fey come in?
As part of his study Follows looked at how many women were involved behind the scenes for each film. He found that although the average hovered around the 22% range, there was a large continuum.
On one end was Fey, whose crew for Mean Girls was 45% female. On the other end was Steven Seagel, who had a crew that was only 10% female.
Hence the moniker the Fey-Segel scale.
It's great that Tina Fey is making news again, but wouldn't it be even better if the percentage of female crew members that she hires wasn't news at all?
At NYWIFT a key part of our mission revolves around the promotion and better inclusion of women in all aspects of the industry. For more information about our organization, please click here.
Specific statistics can be seen within the PDF of Steven Follows' work.
*Shamless plug (I work there). See www.nywift.org. 
Please note: this post was also on NYWIFT's official blog.