Remembering Joan Rivers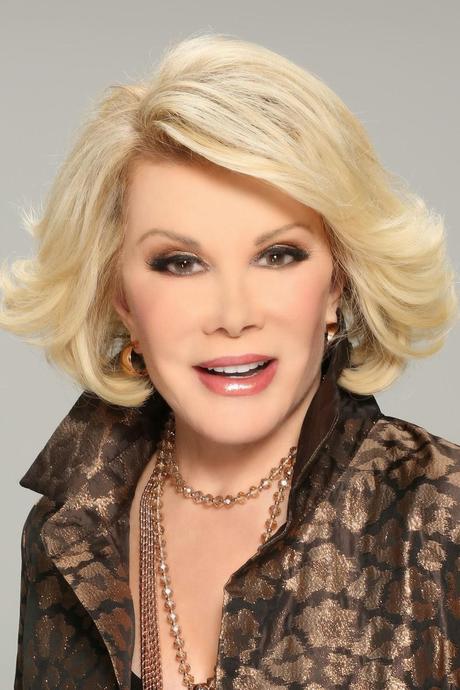 Born in Brooklyn in 1933, Joan Rivers had a long and varied career in the entertainment industry before passing away on September 4, 2014 at the age of 81.
Joan Rivers' began her career in New York City, performing stand-up in Greenwich Village. She was first introduced to a national audience when she appeared on The Tonight Show with Johnny Carson in 1965. Her appearances with Carson were groundbreaking for women in comedy, and particularly women on late-night television. Seeing a female face in that male-dominated field was unusual at the time, if not unheard of.
Rivers appeared on the show repeatedly, until breaking ties in 1986 when she agreed to host her own show on a rival network (The Late Show Starring Joan Rivers). Although that show flopped, Rivers went on to host The Joan Rivers Show. She was awarded a Daytime Emmy Award for Outstanding Talk Show Host (1989) after the show's first year, and it continued to air for another four seasons, ending in 1993.
It was also unusual to see female directors at that time (something that we are still sadly struggling with), yet Rivers co-wrote and directed Rabbit Test (1978), a quirky film that was Billy Crystal's first movie.
Beginning in the mid-90's Rivers began working as an entertainment commentator, and first hosted Live from the Red Carpet for E! in 1996. It was the beginning of a long-lasting relationship with the network.
Rivers is perhaps best known to the millennial generation as the host of Fashion Police (2010-present). The show dissected celebrity fashion, more often than not relying on Rivers' trademark humor.
While her jokes were not for everyone, Rivers' story is an important part of the history of women in film and television.
Many female comedians (Whitney Cummings, Sarah Silverman) list Rivers among their inspiration. However, Rivers herself never liked to be called a pioneer."
I don't like when the ladies come up and say, 'Oh, you broke barriers for women.' ….You asked me am I proud to be a pioneer? I'm not a pioneer. I'm still in the trenches, I'm still breaking ground." The full interview can be seen here: http://bit.ly/Whf8el.
Rivers may have been attempting to break ground throughout her life, but that does nothing to negate the importance that she played in encouraging women to have a career within the entertainment industry.
For her snarky wit, often offense humor, and refusal to let her gender define her, Rivers will be sorely missed.