The individual experiences with child adoption can vary according to the age and sex of a child.
Children can be a real gift, especially for people who are unable to have their own kids by natural childbirth.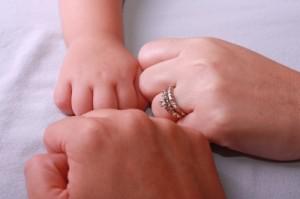 Many of these people have the wherewithal to discover child adoption and have discovered the tremendous joy of bringing a needy child a home. The grace of a young child has the ability to lift one's spirit and bring infinite happiness to your existence. However, circumstances may prevent a family, whether it is a single mother or unfortunate parental situation, from enjoying this arrangement. In the country of Greece, there's currently an epidemic of child abandonment because many Greek families just simply cannot afford to feed, clothe, and house a new addition into their already stretched thin worlds.
There's always a way to care for a child, especially if the parents have the means and awareness of social programs that can benefit their difficult predicament. Many religious organizations offer assistance for child adoption and can bring the joy of parenting to a family who wishes for nothing more than the responsibility of caring for a loving kid. This may seem like gaining pleasure from other people's displeasure, but the most important part of the adoption equation is the safety, security, and happiness of a child who might otherwise fall into a lifetime of neglect and misfortune.
The individual experiences with child adoption can vary according to the age and sex of a child, as well as the lifestyle and accommodations of a family awaiting an adoptive opportunity. In some cases, it may be an adopted kid who has grown up to live a life of opportunity and privilege, affording them a chance to give back by adopting a child of their own. Depending on the state of a particular child adoption, the laws may dictate certain guidelines for what is possible and what is prohibited. In some cases, the parents are only allowed to have access to their child of the adoptive parents offer full consent. Whenever it is possible, it's usually a very favorable situation when the adopted child is able to maintain some contact with their natural parents. All this is a case-by-case basis, and most adopting agencies will concede to the will of both parents and the laws governing adoption.
In some parts of the world, abandoned children have a truly difficult time, with the odds stacked against their survival. In the slums of places like Rio de Janeiro, Brazil and Mumbai, India, young children are hardly able to survive without the assistance and helping hand of either Catholic charities or some missionary agency. The United States has more options, but parents of children need to not be afraid to ask for help. A child should always have an opportunity to be a bright light in someone's life. That's what the adoptive process is all about — giving kids a second chance on their lives.
Image: FreeDigitalPhotos.net
Source: Free Articles from ArticlesFactory.com