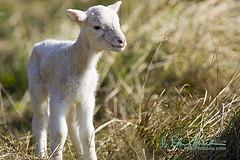 Don't wait for extraordinary opportunities. Seize common occasions and make them great. (Photo credit: wildphotons)
Orison S. Marden said, "There is no medicine like hope, no incentive so great, no tonic so powerful as expectation of something tomorrow."
What are you expecting tomorrow? Do you have hope that your life will improve? Who has control over that?
A truth that helps me is this:
What I have control over: Me – my thinking, my beliefs and my behavior
What I no control over: Others – and everything else – the weather, the government, traffic laws and on – so using your energy on these things is wasted energy – and not a great place to put your hope.
Today – focus on the hope you have about your life, your self, your actions.
And post this on your computer or someplace you'll see it often:
What I have control over: Me
What I have NO control over: Others
You create your day by the way you think! Make it magnificent!
Blessings, Shawna