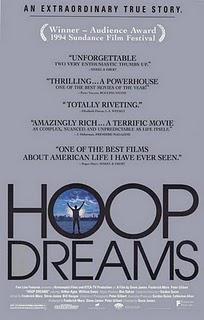 Considered as one of the most influential documentaries, Hoop Dreams is also regarded as one of the best. Seeped in reality the film follows William Gates and Arthur Agee, two basketball NBA dreamers/hopefuls, from their Freshman Year in School till admissions into College, a period of about 4 years.
The beauty of Hoop Dreams is in the detail. Its running time of approximately 170 minutes allows it to focus not only the leads, but everyone that surrounds them. The documentary is an in-depth look at the lives of William and Arthur with equal emphasis on everything and everyone that is responsible for shaping their life.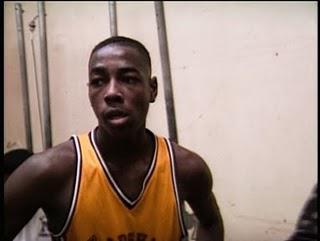 Hoop Dreams is also a roller coaster ride of emotions. Just like the game of Basketball there are up and downs aplenty for the two basketball players. From being focused on basketball to finding the focus of their life, the documentary is a first-hand look at broken dreams, jubilant moments, passionate victories, family troubles, and growing up.
From the point of view of the game, Hoop Dreams showcases the politics of educational institutions and works as an insight into the entire selection process from scouting players to keeping them in schools with scholarships. Filmed brilliantly, the camera acts as a keen observer of all the activities from the practice sessions and games to family confrontations and emotional highs and lows.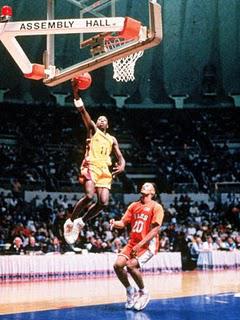 Hoop Dreams was a joy to watch. The audience follows William and Arthur as they mature over the four years realizing that life is hard and it doesn't always go as planned. On route to college they experience parents separating, getting dropped from school failing to pay the tuition and in case of William even have a kid.
Hoop Dreams is as much a sports documentary as it is a documentary about passion, obsession, love, growth, education, and most importantly life.
5/5 Star Rating