Not only are we enjoying our whole staff being here again, we're excited for the return of a huge selection of our inventory – our showcases were full before, but they'll be back to bursting with gorgeous gems and watches as soon as we finish unpacking. Moreover, we have one more thing to toast to: National Jeweler is reporting that the February Hong Kong International Jewelry Show drew a record number of buyers.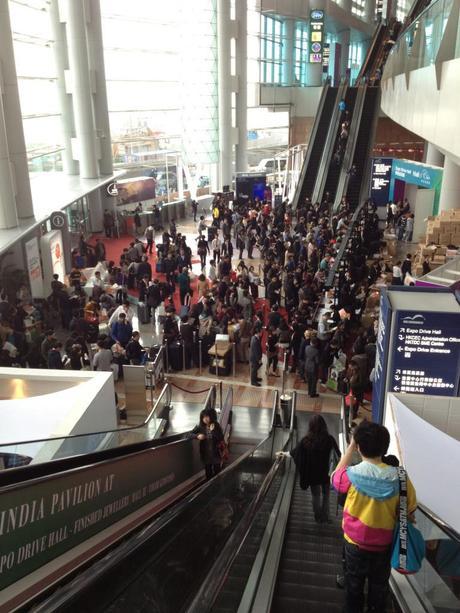 This year's show brought over 3,000 buyers, a 3% increase from last year. "Specifically, buyers from Brazil, Russia, India, the Chinese mainland and South Africa were up 8 percent, the HKTDC reported," says NJ.
"Rapid economic development in the emerging markets, especially the Chinese mainland, has resulted in an expanding middle-class, which in turn is creating huge product demand," Benjamin Chau, HKTDC deputy executive director, said. "The HKTDC will continue to step up publically in these emerging markets to help Hong Kong capitalize on the opportunities."
The exhibitor list also topped out at over 3,000, with all the key trade organizations present at the Hong Kong Exhibition Center. The Hong Kong show is a vast assortment of buyers and dealers from around the globe, facilitating worldwide business. Lee Josephson, our vice president, explains why the Hong Kong provides the perfect opportunity to reach new customers:
"This year was different from last year because we, as a company, focused our efforts on retail traffic at the show opposed to wholesale (dealer) traffic. Most of our business was conducted with mainland Chinese retail clients."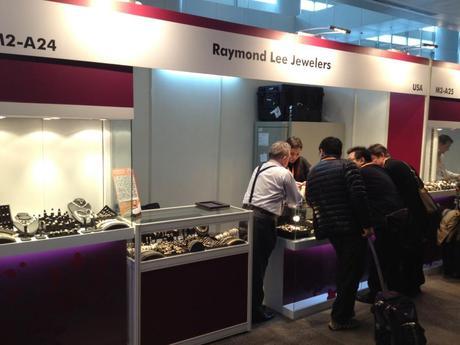 Jeff assists customers selecting jewelry.
Because Hong Kong is the 5th largest fine jewelry exporter in the world – about $6 billion worth – it makes a great location for exhibitors to sell some of their finest pieces. For Raymond Lee Jewelers, "vintage jewelry in every category was our best seller," explains Josephson.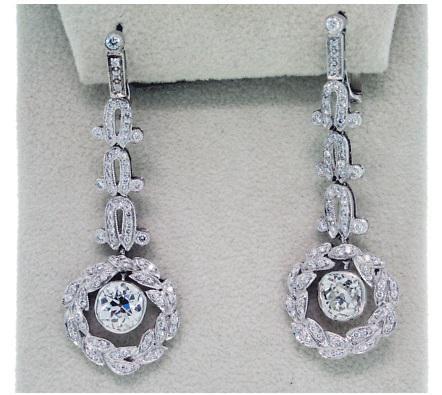 Platinum & Diamond Vintage Drop Earrings
Raymond Lee Jewelers loves traveling the world to attend shows like this one, where we meet new customers and find incredible pieces to bring home for our long time customers. It's always worth the wait when our whole staff – and new inventory arrive back home!