Where did we leave off?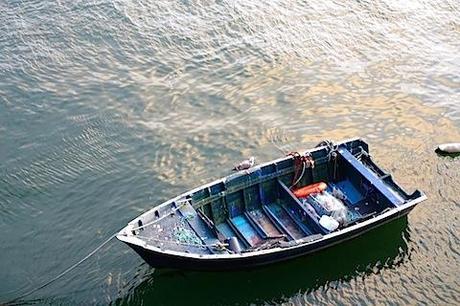 After a few hours on the road, we arrived in Porto, the port city of Portugal made famous for its port wine houses. Like much of Europe, the city is a mix of old and new. We were particularly taken with the cobbled streets down by the water.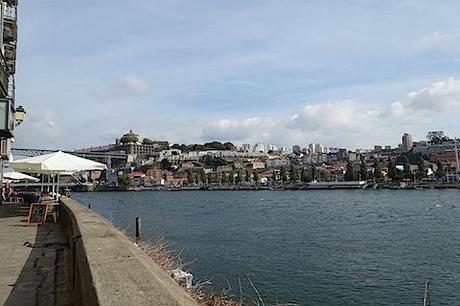 Our first night in town happened to be my birthday, and our Airbnb host sweetly left us a little basket of goodies! We stayed in this apartment, which was perfect for our purposes. There were two bathrooms, a lofted bedroom, a working kitchen, and a lot of open space… including a little terrace!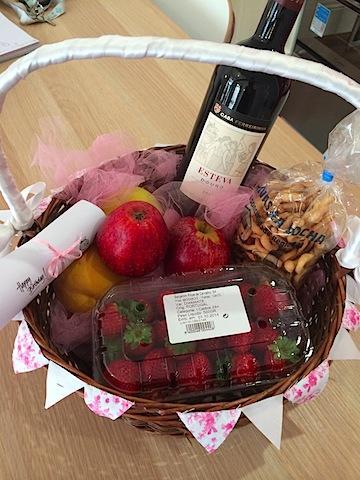 A "real" dinner was in order, so we wandered around the neighborhood and happened upon this one, whose name has completely slipped from my memory. We feasted on mixed seafood stew, which we ate several times throughout our stay.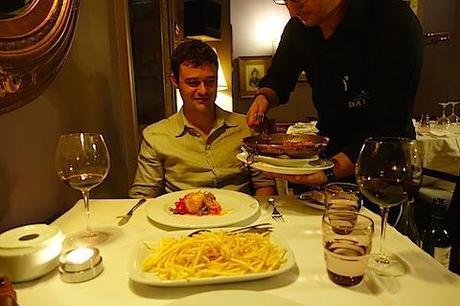 The next morning, while we were out in search of bread, we happened upon a Saturday morning right around the corner from our apartment!
In addition to a few food items, I purchased a kimono which, upon spotting, I had to have. It will probably make a few appearances here

.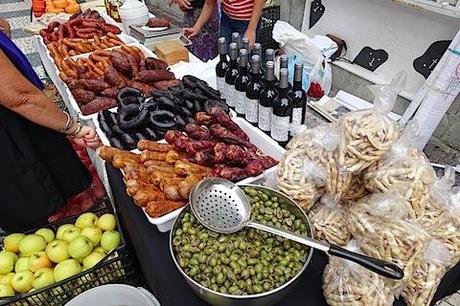 On two of our mornings, we put together a little hodgepodge of items for breakfast: scrambled eggs (brought from The Egg Man in Lisbon), fruit, cheese, and bread from the local bakery.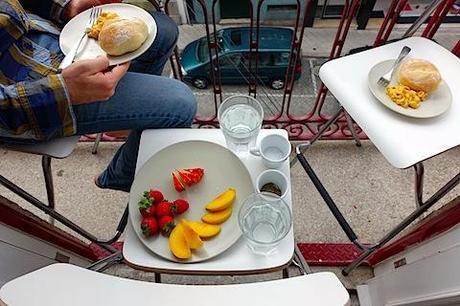 We spent most of our time in Porto just wandering around.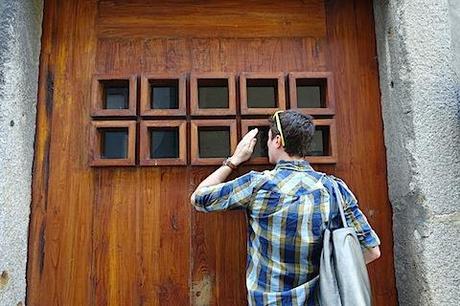 There were so many charming little side streets!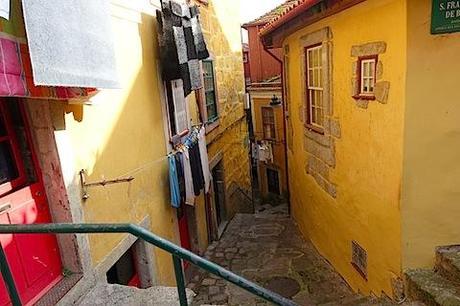 When we needed a break, we stopped for a spot of coffee (below, at Cafe Guarany) and wrote in our travel journal.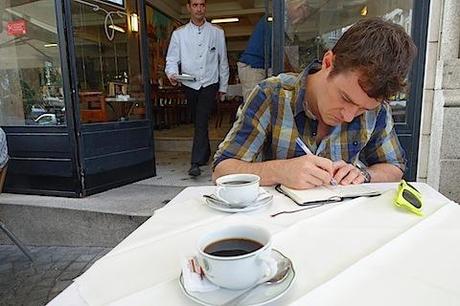 From time to time, we passed groups of university students. Do their uniforms look familiar? That's because J.K. Rowling got her inspiration for Hogwarts students from the Portuguese!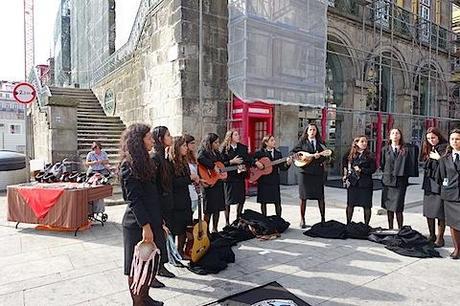 The only place on my "list" for Porto was Mercearia das Flores. And what a gem it turned out to be!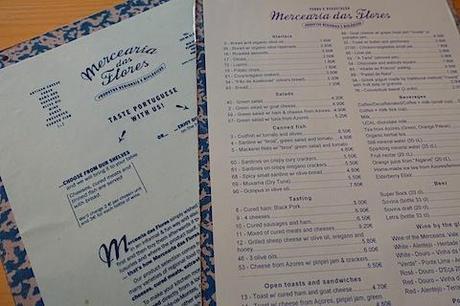 It's a combination fancy food store/ cafe + wine bar. Like at Lisbon's Flower Power, we ended up coming back here again and again. Everything about it felt comfortable and relaxed.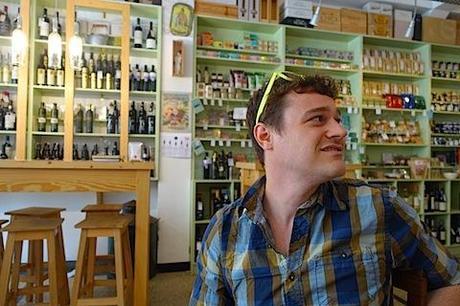 The menu was fresh and vibrant. The "open toasts" were my favorite!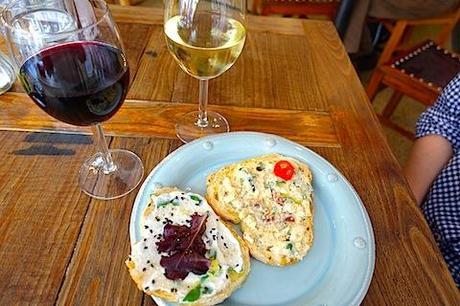 It's amazing how something so simple (toast with honey, chili flakes, lettuce + cheese) could be so delicious.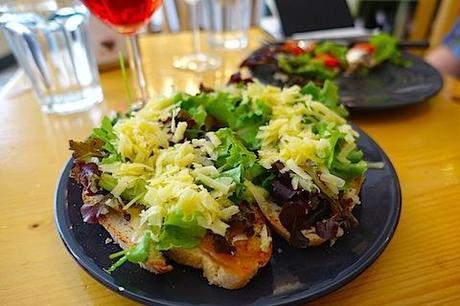 And, of course, the local wine was lovely, too!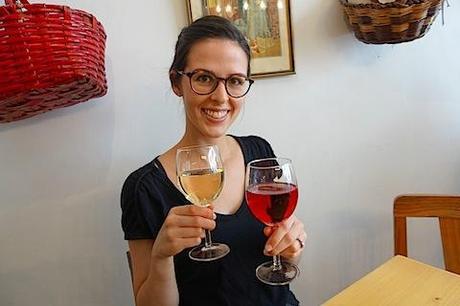 One night, we sat along the water at Bacalhau to watch the sunset, sipping port (what else?!) and nibbling tapas.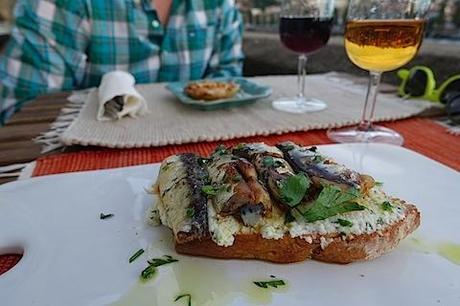 It ended up being one of our favorite evenings!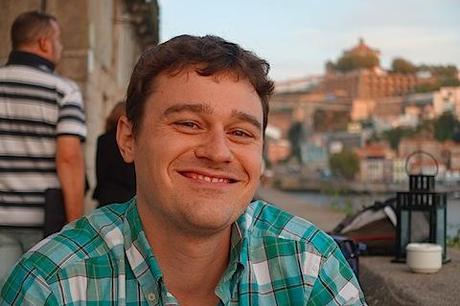 Little did we know, it was one of our last nights without rain. Everything was perfect. (Can you spot the kimono?)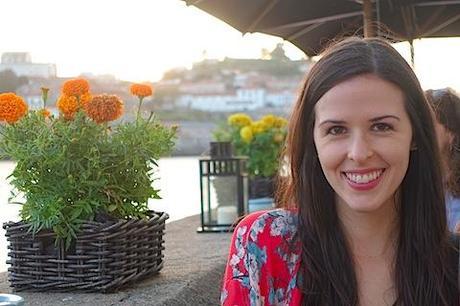 We moved on to dinner at Folias de Baco, a tapas bar that runs their own vineyard!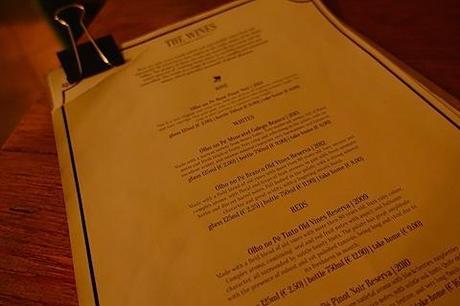 This was probably Brien's favorite place. I loved it, too.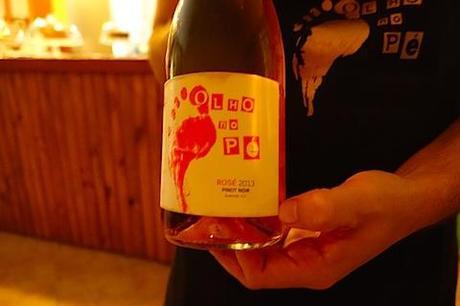 This little pumpkin toast was so good!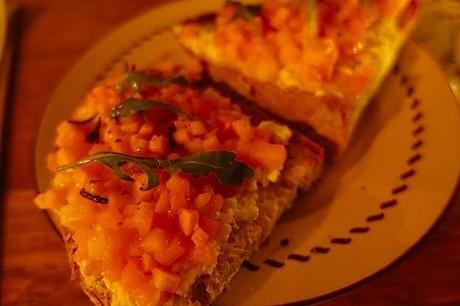 It was really important to Brien that we take a boat ride along the Duoro River.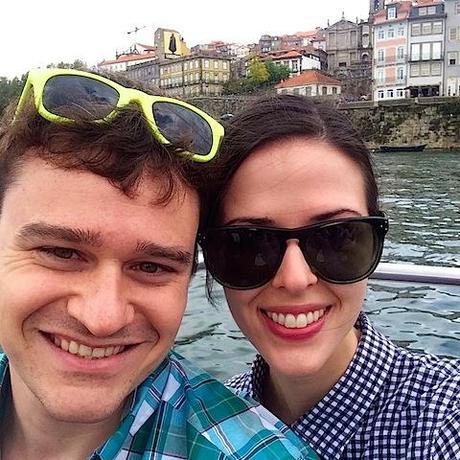 I'm glad we did! The one-hour ride was a perfect way to start the day, and we saw much of the city's beautiful architecture.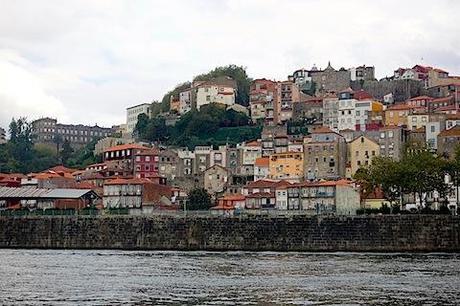 We also had to visit at least one of the port wine caves.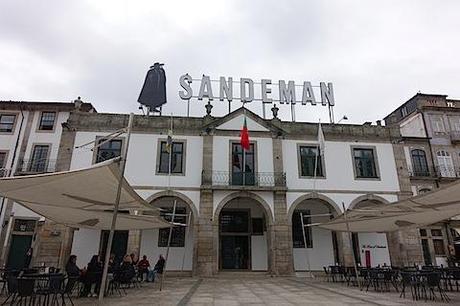 We went to Sandeman, which was a fun experience!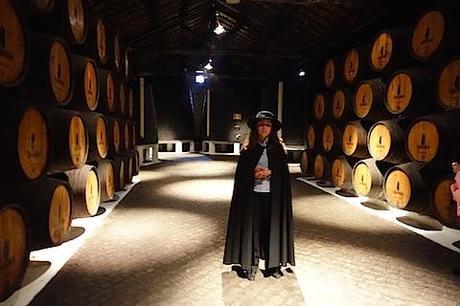 Ironically enough, most, if not all, of Porto's port is owned by the English and Scotch.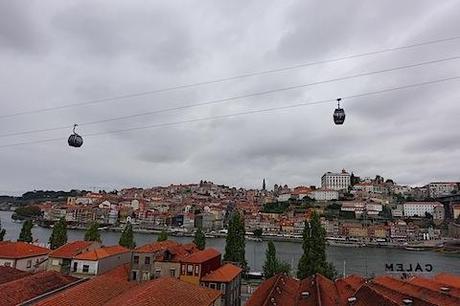 We ended our stay in Porto with another hodgepodge meal. After being on the road for a week, at this point, we really wanted to have a night in. We picked up some veggies and bread, scrambled up the last of our Lisbon eggs, and had a cozy little feast.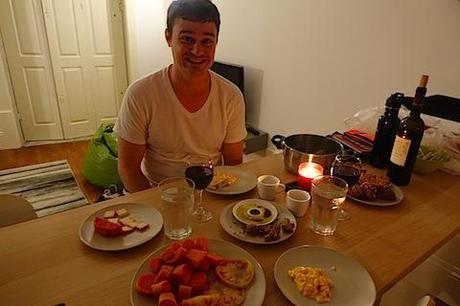 All in all, we greatly enjoyed our time in Porto! But the trip wasn't nearly over yet…