Being a fashion role-model is no joke. Good or bad, yes or no, you got to be there giving your cent percent..
 I understand that my readers come to the blog seeking their daily dose of style inspiration and to let you go with no new post here breaks my heart ! So t

o avoid any heart-breaking at either ends, I try to bring your way something new each day. Truth be told, doing this is may not always be a happy moment specially when you are feeling the rage of springtime allergies and there is nothing you can do to camouflage those puffy eyes and swollen face. And if this wasn't enough, your hair goes berserk and after several failed attempts to tame them you give up on this too....grrrrrrr !   (Hence the no head pictures. )

. Now all you are left with is this ill-feeling that no one else can understand better than someone who faces this weather related roadblock. 
Whatsoever.............. despite this helluva loser like feeling, I managed to dress up for an occasion. This

easy-peasy-no-fuss dress was surely a savior. Other than the dress, couple more things that I needed to enjoy the  birthday celebration was my high heels and a heavily alcohol-loaded drink.....LOL ! 
Whoever saw me complimented me, don' know whether the compliment was for the sake of it or did they really mean it !!!! 
What do you think ???? Be honest !
P.S- you have one more day to link your looks. So click here and enjoy the link-up party !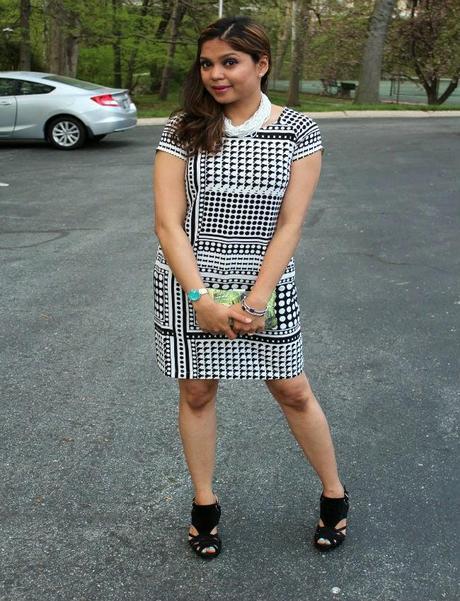 I'M WEARING
dress- Target, a windowpane pattern, similar option
suede heels- Calvin Klein old, ASOS option, a designer steal option
tropical print clutch- Express, a smaller option, swoon-worthy Ted Baker option
watch- AnneKlein, Kate Spade option
multi strand necklace- gift from sister,  from bauble bar, a splurge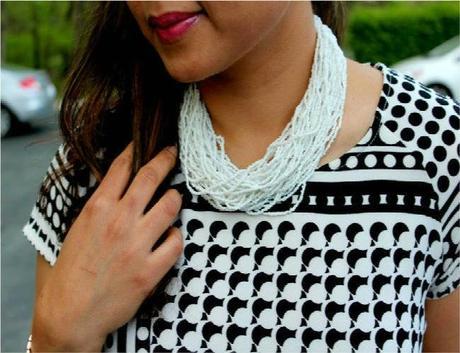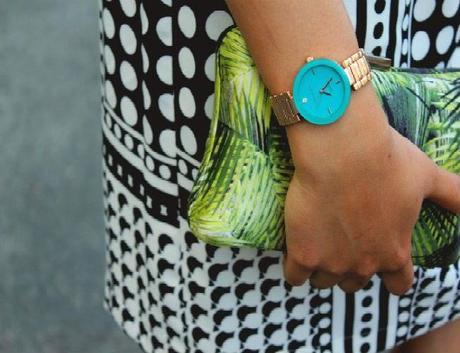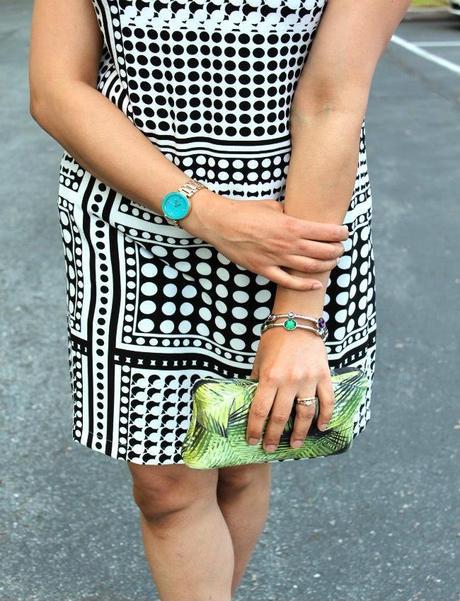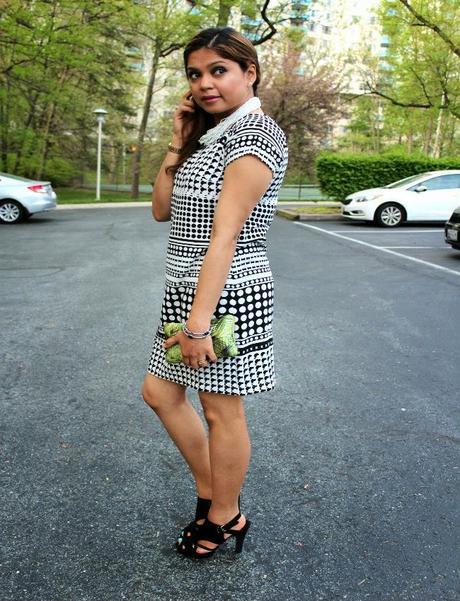 LIKE IT......SHOP IT
More Anne Klein...

So that's the truth of my day, what's yours ????
Thanks for stopping by.