Hommage Asia already has a well-established reputation for its shave equipment and now launches a new range of skincare products especially tailored to the Asian gentleman. Hommage Asia's new skincare range is paraben free and made in Japan using Japanese technology. The new skincare range will be appearing in select outlets in Hong Kong and Macau from the end of November 2014 starting from USD45 for Hommage Asia Shave Oil: Prime. The 10-strong skincare range will also feature a brand new Age Defense Lotion: Rescue which will retail at USD75.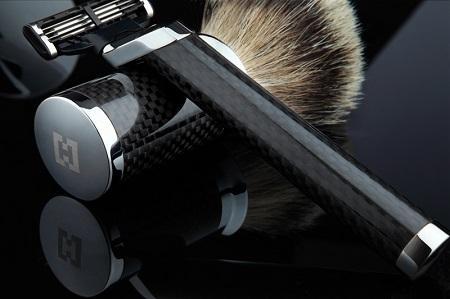 Hommage Asia pledges to the Movember Foundation
Hommage Asia pledges to the Movember Foundation
Hommage Asia will continue to set the standard in luxury skincare, shave care, bespoke shaving equipment and luxurious services enjoyed by a discerning clientele worldwide. It will focus on development throughout Asia, with emphasis on research and product development, marketing, training and sales initiatives specific to the Asia market. Hommage Asia is a subsidiary of Rohto Pharmaceutical Co., Ltd. and is headquartered in Osaka, Japan, with a sales, business development and operations office based in Hong Kong led by Hommage Asia's Sales Director, Charles Hall, an international expert in luxury brand development in the beauty and spa industries.
Charles Hall says, "We are thrilled to be launching our new skincare range in Asia. Our launch comes following rigorous product development that has resulted in us producing a 10-strong skincare range, built on an enormously upgraded base product that combines technology and natural active ingredients."
Hommage Asia, the luxury men's shave brand, joins the Mo Community by pledging 15% of all proceeds from sales of its ultra-sleekshave sets in Hong Kong and Macau during the month of Movember to The Movember Foundation.
Hommage Asia pledges to the Movember Foundation
Hommage Asia's shave equipment is available at select outlets in Hong Kong and Macau including Pacific Cigar, The Mandarin Barber and The Wynn Macau. Each shave set is a true work of art for the man who has everything. Shave sets are priced at HK$3,900 and HK$4,700.
HK$3,900 choose from the:
Chicago – a bold statement in a sophisticated and masculine black lacquer
Shanghai – finished in a rich Chinese red lacquer
Stockholm –a knurled finish gives the Stockholm a non-slip grip and a timeless classic presentation
HK$4,700 choose from the:
Carbon Fiber- the hand-woven carbon fiber brings style, strength and resilience to the brush
and razor in this exclusive shave set
Santiago – classic calf leather shave set for the gentleman rooted in tradition.
Charles Hall, sales director of Hommage Asia says, "We pledge our support for Movember alongside our local partners here in Hong Kong and Macau and are extremely proud to be a local Asia company in support of the Asian man." Movember is the leading global organisation committed to changing the face of men's health. The
annual month-long charity that encourages men to grow a moustache and become everyday ambassadors for men's health issues including prostate cancer and depression. This year Movember celebrates all things local, encouraging all locally grown moustaches for locally grown gentlemen and raise funds that will go towards research to help improve and save lives of men affected by these diseases.