Like the title suggests, Homey is a speech controlled device that can control almost everything in your home, from your TV to the lights.
Homey works with apps written in JavaScript and, according to its creators, "talks" to your home and various devices. You just say what you want Homey to do and it takes care of it. With time, this useful little device will learn to predict what exactly it is that you need.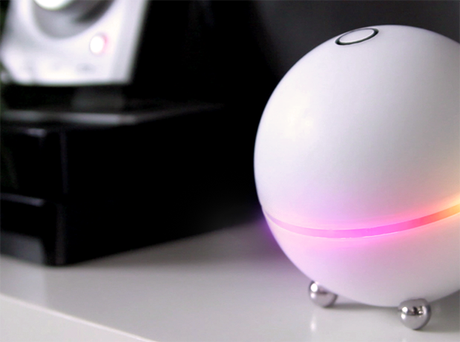 Homey
Whether you're a student, a businessman or a housewife, Homey can help you. It connects not only to your home appliances, but to entertainment systems and online accounts, too. Here are just some of the things that Homey can do:
-When you get home, your lights fade on, your thermostat is already set to a comfortable level and your favorite music is streamed to your receiver.
-When you need to wake up, the curtains or blinds are opening, your morning tune is playing on your stereo while the weather for today and your e-mails are being read to you. The smell of fresh and automatically made coffee gets you out of bed.
-When you leave your house, Homey tells you it's going to rain soon, and reminds you to take an umbrella. When you're the last person to leave the house, Homey turns down the heat and switches all your lights and devices off to save energy. Finally, Homey makes sure that your front door is really locked.
Homey features an App Store (where you can get all the latest apps), it is multilingual and comes with Wi-Fi 802.11 b/g/n, NFC and Bluetooth 4.0.
For more info about it, you can head over to Homey's Kickstarter page.