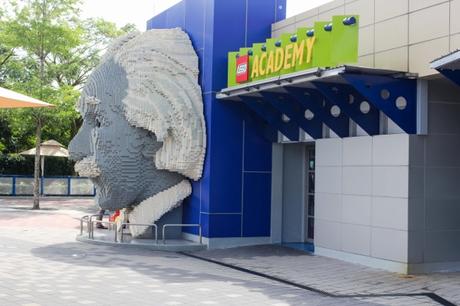 We have been travelling now for almost 5 months and homeschooling our children while exploring the world. Homeschooling while travelling the world sounded so glamorous when I read reports of other families' experiences. In reality it has it's challenges. We have 3 school-aged children all differing in age and ability and some days are very interesting.
What Does Homeschool Look Like on the Road?
Everyday is different but on our non-travel days or day trip days (this is usually about 3-4 days a week) we try and create a routine. This includes 90 minutes of Math's a day for the two girls and 60 minutes for our son. The girls will concentrate solely on Mathletics for their school level, and Mac will do a combination of Mathletics and other maths games and exercises we have found online. They each also travel with a Maths Book with exercises we can do if for some reason we have no Internet or have many long travel days.
After Math's is done the kids will do other activities that they enjoy. The girls will sometimes concentrate on writing stories and blog posts, Mac doesn't enjoy writing but will try if I sit down with him. Other activities include Coding on Code Academy, Languages on Duo Lingo (D is learning French and Tay is learning Italian) and reading books. We are reading The Diary of Anne Frank at the moment in preparation for visiting Amsterdam.
We will also give our children projects to complete and present them when they are done. We have learnt history of the Vietnam War, Architectural Wonders of The World including Angkor Wat and their current project includes a study of a famous artist.
We also incorporate other subjects into our everyday adventures. We visit Natural Wonders, Museums and Information Centers of the places we are visiting to learn more about the history, culture and people. There is learning all around us and we will also take opportunities to teach when they present themselves.
Examples of Learning from the Road
Science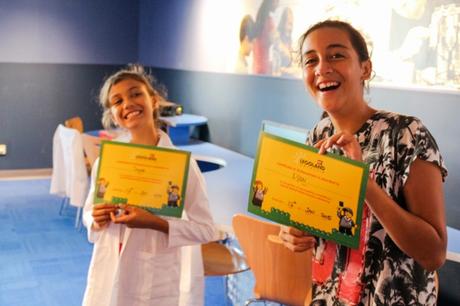 While riding a bike in Vietnam my son asked, "Why is it so hot here Mum"? I answered his question by teaching him about the Equator and Seasons, the North and South Poles and the Sun and the Moon. This was all done while riding our bike through the rice paddies.
Another day riding our bikes through the old city he saw a large battery out the front of a shop that was connected to a blender and some lights. He asked me how power was made.
While visiting Laos we kayaked down the Nam Song River. The Limestone Mountains jut out from every angle. While tubing inside the caves we saw many different rock formations and the kids were curious at how the rocks were made.
While at Legoland in Malaysia the girls got to take a computer programming short course. They programmed a robot to do different actions.
We have learnt about Asian animals and fed an Asian Elephant in Laos and seen a Panda Bear in Chiang Mai.
Maths
We have used 7 different currencies so far. Before we enter a new country the girls will ask how much of the new currency equals $1 AUD. It is not uncommon for me to ask the girls how much is this amount in Australian Dollars. They will quickly work it out and give me the answer. They are getting really fast at currency conversion and they also know what currency is used in which country.
We also travel with a daily budget. The girls will ask me how much we have spent for that day so they can work out if we can afford whatever they want.
While on a long bus ride we rode through a port town and as an activity I got the boys to count how many trucks we passed. Total count in 30 minutes was 248.
Social Studies
While visiting a friend's daughter's school in Vientiane the kids noticed that there were many flags hung up all around the school. They had fun seeing how many they could identify. When they got home they drew pictures of all the flags they could remember and then searched up on the internet other flags they could add to their collections.
This was a self-motivated activity and I was extremely proud to watch my son as he raced to get more flags in his book than his sister.
While cruising down the Mekong River in a local boat we were able to teach the kids about local industry.
In the lead up to moving continents we have been looking at the world map and talking about where we will be going next. The kids are getting good at recognizing different countries and finding them on the map.
History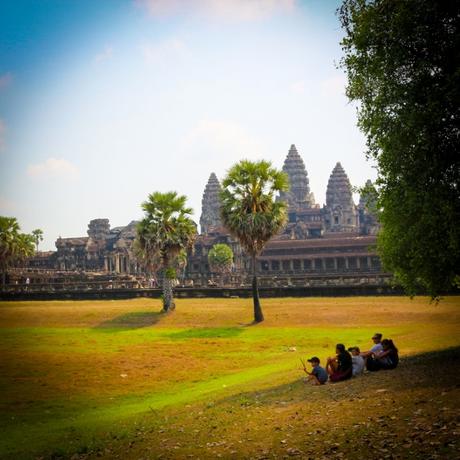 While visiting the Cope Centre in Laos our son was deeply moved by the tragedies that happened there. We learnt all about the secret war and the effects that it had and still has on the people of that country today. Months after visiting he still asks us questions about it.
In Vietnam we visited the Independence Museum. We learnt all about the Vietnam war and saw firsthand an underground bunker and communications center that was used in the war, as well as army tanks and fighter jets.
Visiting the Chu Chi tunnels just outside of Saigon and The Hospital Cave on Cat Ba island gave the kids a real look at history. They were able to experience what it was like to live under the ground and in a cave.
Blogging and Video Editing
The girls have a blog and are responsible for writing, editing and posting their own posts as well as editing photos. (rtwtravelsisters.com) They also enjoy making videos and have attempted to make their little brother a Youtube channel called Momo's Kingdom.
Languages
The kids know how to say hello and thank you in the native tongue of all countries visited. They have also picked up other words like "too expensive, happy and friend" while travelling.
Music and Dance
We have been lucky to experience many free concerts on the road. We have seen local instruments made and played in Cambodia, and local's performing song at dance in Vietnam.
Art
We have visited a few art galleries while travelling but the most impressive so far has been the art done by disadvantaged youth that was displayed at the local circus in Battambang.
The kids were impressed with the abstract art and robots made of recycled materials.
Our daughter loves to sketch and will bring a pad and pencil along when visiting places of interest.
Home Economics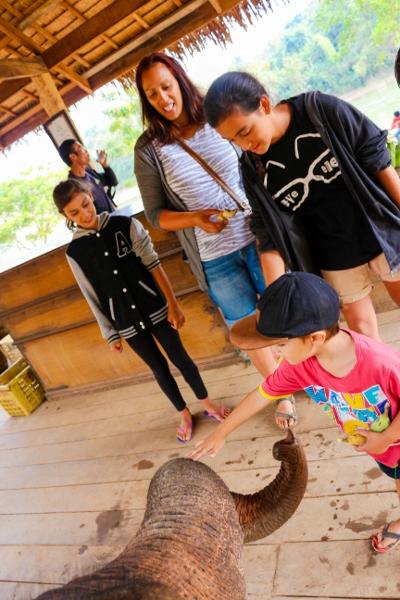 The girls and I have done a couple of cooking classes while travelling. We learnt how to cook traditional Cambodian dishes and local Vietnamese.
We watched local artisans weave silk into scarves and make paper out of Elephant dung in Laos.
Sports
We are an active family and the kids enjoy sports. They bought a local shuttlecock and played together in Vietnam. We have hiked mountains and kayaked rivers in Laos and Vietnam.
One day while bike riding in Laos we got lost and ended up on a 6-hour adventure.
We all attended a two week kickboxing camp in Koh Samui Thailand.
They have learnt Stand Up Paddle Boarding in Bali and participated in lots of team games.
They have climbed up buildings, swum in rivers and lakes and walked thousands of miles.
How I Think It's Going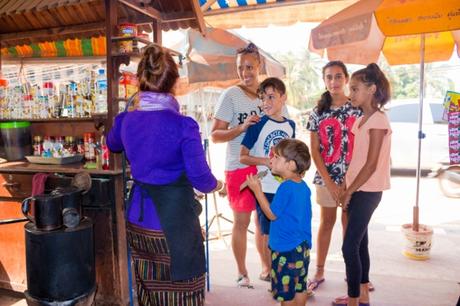 My son was a very good student for the first two years of his life. Something in his character dramatically changed the day we lost my nephew. Last year at school he went backwards with his learning and everyday there was a new problem in class. His teacher would be constantly telling me about something silly he had done in class that day.
She would call meetings with me at least once a term to discuss my son and his learning and it was not uncommon for me to get a phone call to come to school early as he had done something to another student.
He was not concentrating at all in class, he was angry, he was not learning because he would play up. It was a real struggle for me to see him go from a happy hardworking learner to an angry bully child.
I think that schooling our son this year while travelling is the best thing we could have done for him. At times he is hard work but we have seen him flourish in his learning and the passion he once had is beginning to resurface. He is excited, happy and loving life again.
The girls are diligent learners. Their thirst for knowledge is infectious and they often share with the family things that they have learnt, or things they find interesting.
What Are They Missing?
They are missing the social interaction with family and friends back home. They are also missing Sports, Drama and Dance
The kids are all naturally gifted athletes and they are missing Netball, Basketball and Athletics.
Both girls enjoy Drama, with Dion having a leading role in her school production and Tay being cast in a National Production of The South Pacific.
Even though they are missing a few things they are gaining so much more in life experiences. Our oldest daughter has even asked if she can be Homeschooled forever, so they must be enjoying the journey.