Hey guys!!
This weekend really got away from me and here's why…
We Beat our rivals on Thursday for an awesome win!!!! I was on cloud 9.
I had to work Saturday and a little bit on Sunday
I ran 6 miles for my first official long run of 1/2 Marathon Training
I'm buying a Jeep Wrangler!!!
Holy Cannoli!!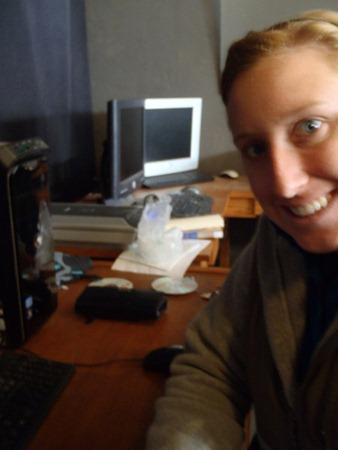 Here's what I had for breakfast today.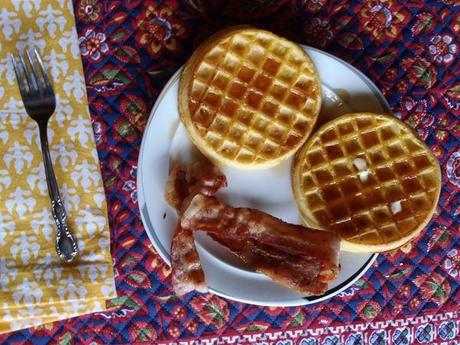 2 Eggo waffles with buttah (dairy free buttah) and syrup. Bacon on the side.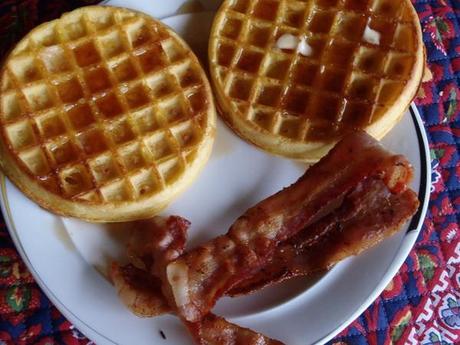 Put a smile on your face, make the world a better place!
So my run. I decided to just skip the 5 miles on my plan and go with 6. I have a mental block about 5 miles. It went great. My legs felt a little tired at 3 miles and at 4.5 they started to feel a little bit like lime jello but I finished strong with each of my miles at a quicker pace than the one before.
mile 1: 11:02
mile 2: 10:58
mile 3: 10:49
mile 4: 10:42
mile 5: 10:38
mile 6 (cool down): 11:51
Booyeah. I used my pink fuel belt for the first time and it worked perfectly. I definitely like how the belt fits. It doesn't bounce around at all and I actually forgot I was wearing it. I even took a drink of water while still running, SCORE!!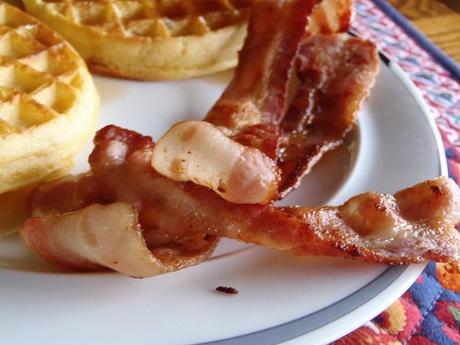 Maren… why are we all of a sudden hearing about Wranglers?!
Well, there is a used car lot right next to where I work and a beautiful orange colored 2001 Wrangler magically appeared on the lot. Believe me, I noticed. It's beautiful and my Dad took me over to test drive it. That little Jeep rock crawled it's way into my little beating heart and I couldn't let go. Unfortunately that's not the right Jeep for me. It's orange paint job isn't very good and the interior isn't in the best condition. Well now I was infected by Jeep venom so I searched the local car lots for my perfect jeep. We test drove this one up in San Jose.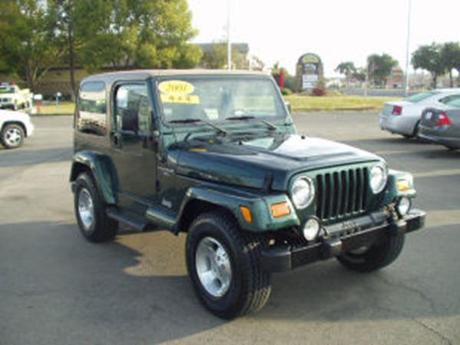 Aww I love it!!! But it wasn't the right one either. So I'm still looking. My dad and I might be making a trip down to Los Angeles in the upcoming weekends to find  my perfect Wrangler. I know it's out there.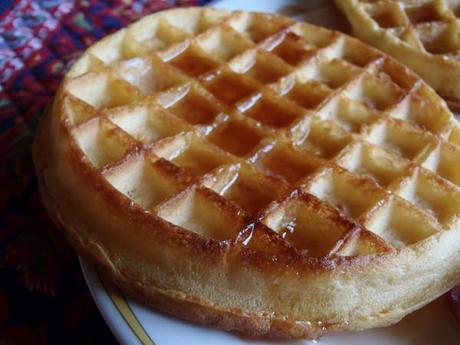 I hate maple syrup and I actually had syrup on my waffles this morning. Holy weirdness.
Tell me about you!! I want to know………
What is your dream car and do you own it?
I'm about to

Do you like maple syrup???
No!!! I normally put jelly on my waffles and pancakes.
Do you have any good buying cars stories??
No but I'd love to hear some.