Hey friends! Again you all shower me with great advice and love. Even for missing out on reading/commenting on your blogs. You are all the best and I couldn't ask for better friends and readers.
I guess we should pick up yesterday where I left off… right after breakfast.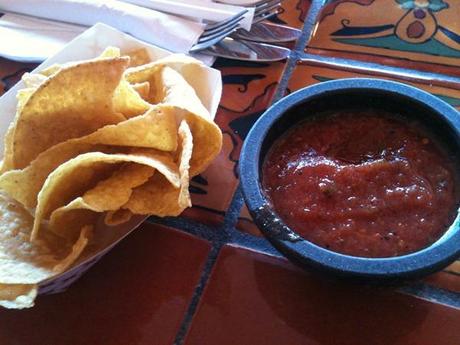 I had lunch with my Mom! Which is very unusual since she's so busy. She really loves the Michaels Taqueria too, it's the one that we always go to with the coworkers. She really wanted one of their tostadas so I "suffered" through back-to-back Michael's lunches.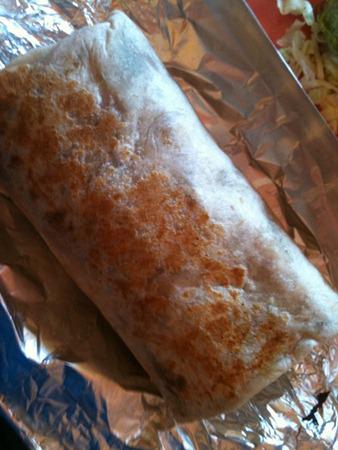 I had the burro wrap. I think this is the perfect time to say I need to take it easy on the burritos! I couldn't have them for so long while I wasn't able to eat gluten but now that I can I've gone burrito crazy!!!
Anyways the burro wrap is stuffed with blackened chicken, roasted potatoes, rice, beans and chunky salsa. The secret is they also fill it with enchilada sauce! HolyI'mInTroubleNow,OMG,ShutTheFrontDoor!
After lunch I headed back to work the rest of the afternoon. We're almost done printing this order but it still all needs to be packaged for shipping. The artist has also started his second sale of the year so as soon as we're done with this one we'll have to start printing another. It's good to be busy.
After practice I met up with Max! And we had some bbq for dinner.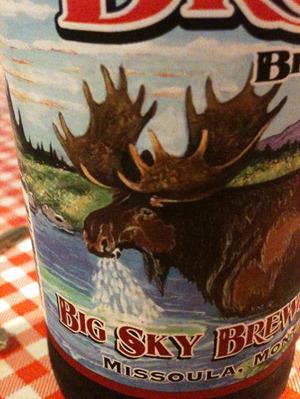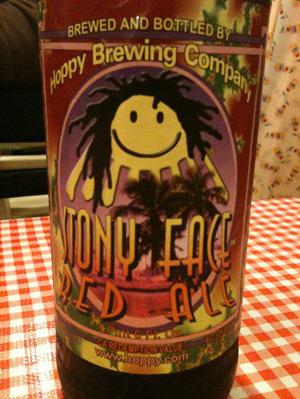 Beers!
I had my usual Moose Drool while Max tried a red ale. I laughed when I saw the bottle. The Stony Face was really good. It had a mild flavor and was really smooth. I'd probably order it if they didn't have my bottled spit.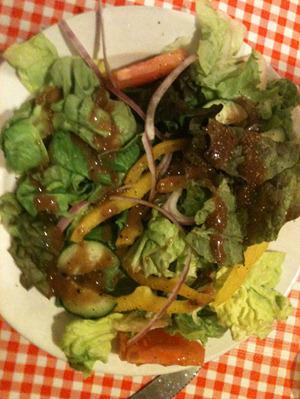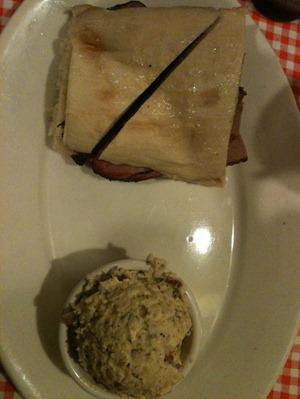 In attempts to get some veggies I added a huge butter leaf side salad to my meal.
It was the regular size tri-tip sandwich for me with potato salad.

And guess what we had to do because today is Max's 25th Birthday????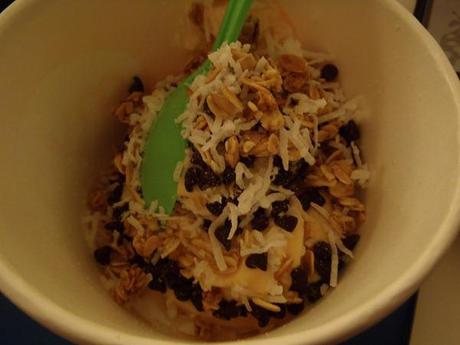 FROYO!!!
I had mango sorbet with fat free granola, dark chocolate chips, and shaved coconut! Holy wow it was good, I think I need to recreate this froyo masterpiece this afternoon.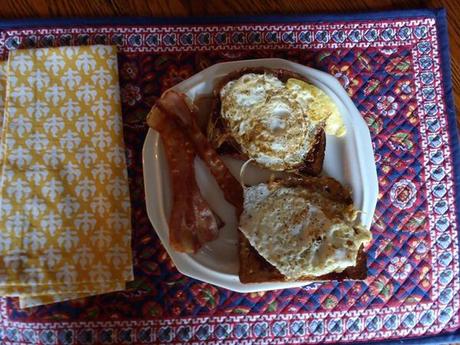 Breakfast!
So, I've become a scientist. I think I'm too empty in the mornings and leading into lunch which might be helping me eat a lot more in the afternoons and evenings so I thought I'd try eating a bigger breakfast for a few days.
2 slices of toast with blackberry jam and a fried egg. 4 slices of bacon.

BACON!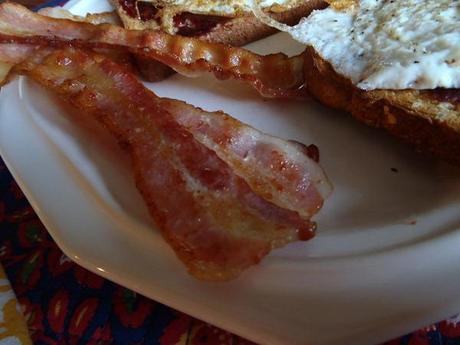 I truly believe bacon is healthy and here's why. It makes you happy. Happy people
do not die (usually)
do not commit suicide
will eat healthier later because their satisfied not deprived
want to workout because good mood people love endorphins
push themselves harder
run farther
jump higher
get more A's (;-))