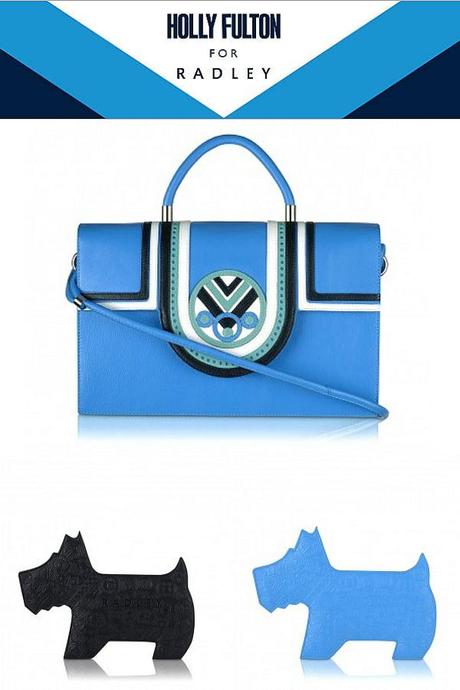 Last November I was gushing about the first Holly Fulton Collection for Radley London. Especially those super-cute Riri Pouch Bags. Now Radley has unveiled their second collaboration with this fabulous modern British designer and there are two more Radley the Dog shaped pouches and a stunning blue 'The Envelope' shoulder bag to die for.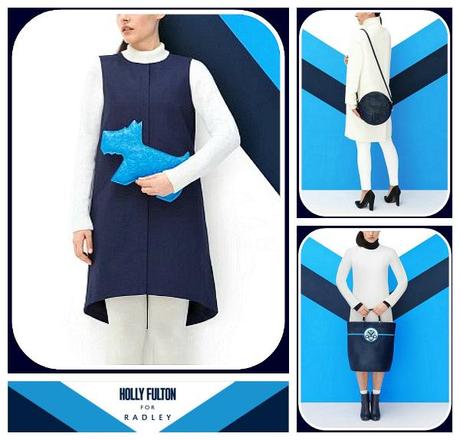 Radley the Dog shaped pouches now come in stunning blue and navy colours. The design is embossed with signs and symbols. The large canteen shaped shoulder bag also has an embossed design. The Collection also features a large grab shopper bag with geometric designs.
The whole Holly Fulton for Radley Collection is available now and I for one cannot decide which one is my favorite. They are all just so gorgeous!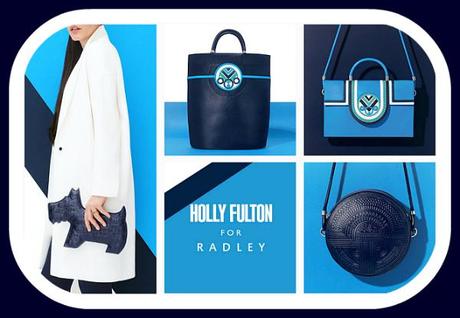 Photos: Radley