Aheeeeee!! It's my second post today.
Since I've tried many kinds of eyeliner, i've found one good pencil eyeliner. Yeah, it's Holika Holika Magic Waterproof Deep Eye. I always prefer liquid or gel liner, but i found something interesting about this pencil eyeliner, wanna know more? Go ahead!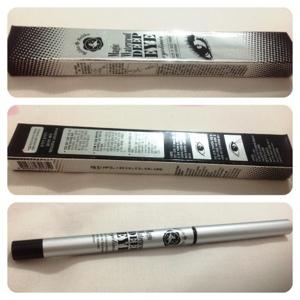 First, let's talk bout its packaging. Holika Holika packaging always comes with magical thing like wand, sparkling, witch, etc. The same thing with this pencil liner, comes with silver box and black ornament, kinda bold but still cute. This eyeliner comes with 2 colour, brown and black, mine is black. To use this pencil, you have to twist the bottom side.
Now about the swatch.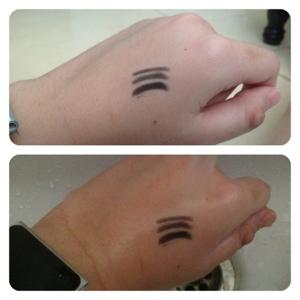 The upper pic tells the blackness, i must say it's kinda dissapointing. I drew 1 layer on the first line and the color doesn't stand out. You have to draw about 5-6 times to have a super black line (third line).
Then i had it watered, and yeah, it's still so blackk!!❤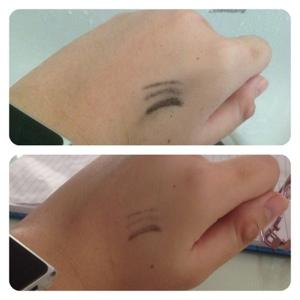 The next step, RUB! I rubbed it quite hard, the line kinda faded, but you could see it's still there! The last pic was taken after i applied hand soap and rub it hard. Man, you still could see the black lines i've made by Holika Magic Waterproof Deep Eye, no?
I give 5/5 rate for the waterproof and smudgeproof tes! I've never found any pencil liner has both waterproof and smudgeproof power stronger than this, have you?
Well, that's all i wanna share about. Thanks for visiting and reading my blog, hope you find it useful ^^
Lotta Love,
Yessy