Sponsored post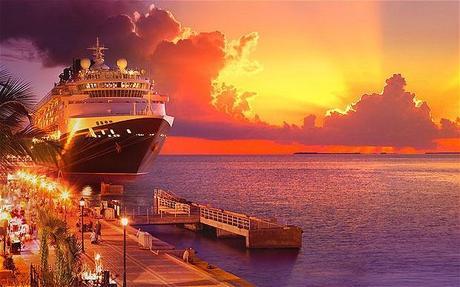 When most people think of taking a ferry to an overseas destination, the first thing they think about is going to France, but there are many other locations where you can book a ferry trip to. Here are some of them. 

Ferries from Newcastle to Amsterdam  There used to be four ferry destinations form Newcastle: Frederikshaven in Denmark; Stavanger and Bergen in Norway; and Amsterdam in The Netherlands, though sadly the only one that is operating today is the ferry to Amsterdam service. Travelling to Amsterdam by ferry is an exciting way to get there, and when you do there are all the delights of this wonderful holiday destination to enjoy; wandering round streets and shops; taking a cruise on the canals; and visiting wonderful museums such as the Van Gogh and the Rijks Museums. 
Ferries from Plymouth to Bilbao and Santander  Holidays in Spain are very popular but there are more interesting ways of getting there than taking a plane. From Plymouth you can take a ferry to Bilbao or a ferry to Santander spending a couple of nights on board and start your holiday with a mini-cruise. It really is a sensible way to travel and when you arrive just get in your car and head off to your final destination; alternatively you could spend some time in Bilbao and visit the famous Guggenheim Museum. There are many excellent hotels in Bilbao as well as a vibrant nightlife. 
Both Bilbao and Santander are ideally positioned for reaching any part of Spain, South West France, or for exploring the Pyrenees and the wonderful seaside resort of San Sebastian is just a short drive away.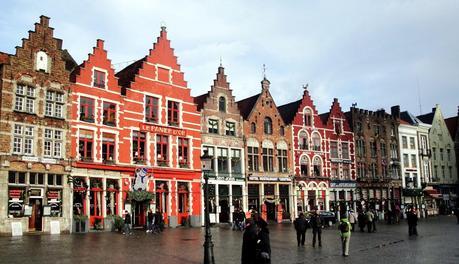 Ferries from Hull to Rotterdam and Zeebrugge  Rotterdam is an interesting holiday destination with a huge selection of things to see and do. It has a vibrant nightlife, numerous excellent museums, and many excellent restaurants and bars. It has been extensively rebuilt following the Second World War and is a very modern and unique city. 
While you can take a ferry from hull to Zeebrugge, it is unlikely that this will be your final destination as it is a small town with very little other than a few restaurants. However it is only a short drive to Bruges, which has many attractions; if you saw the 2008 movie called "In Bruge" starring Colin Farrell and Brendan Gleeson, you will know all about the place. 
Ferries from Harwich to Esbjerg and the Hook of Holland  While it is difficult to imagine that anyone would take a ferry to the Hook of Holland for anything other than continuing their journey to somewhere else, taking a ferry from Harwich to Esbjerg is a far more attractive proposition. Esbjerg is a location that might not immediately come to mind as a holiday destination, but there is much more to it than is often recognised, and it makes an ideal destination for a short break. The town has a maritime heritage and it is centred on the harbor. It is the capital of Denmark's west coast and there is no shortage of opportunities for shopping and sightseeing. There are also some interesting places that are close by to visit.