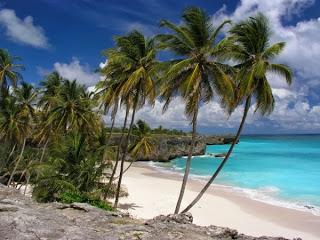 One of the main reasons why most people head for the Caribbean islands is the weather and the beaches – after all, the coastlines are simply incredible, no matter what island you choose to base your holiday on. Some visitors will know, though, that the beaches aren't the only place that appeals when staying in the Caribbean and, if you can bear the thought of giving sunbathing a miss, you'd be surprised at what you'll find away from the soft sands and lapping sea.
By booking one of the hotels in and around Barbados, you will be perfectly placed to appreciate the true essence of the Caribbean, its beaches and beyond. While Barbados is one of the most popular Caribbean-based tourist spots and has been considerably developed over the years, this shouldn't make holidaymakers less inclined to go. You can still find some incredibly beautiful spots that are relatively unspoilt and the culture and attractions are second to none. (Photo "Bottom Bay Beach" by coopgreg)
Bridgetown
The capital city of Barbados is home to some superb sights, including some great shopping opportunities. Make sure you do head to Queen's Park as part of your visit though, where you will be able to see the ginormous baobab tree, whose trunk requires 15 people to reach around its diameter. Add this to your Bridgetown itinerary and you will be able to take some great snapshots!
Harrisons Cave
This limestone cavern almost sparkles where light hits the walls and is a great addition to any Barbadian excursion list. It's a breathtaking site full of stalactites and stalagmites creeping up and down its surfaces, making it a top geological attraction that's well worth a visit.
Jacobean Mansions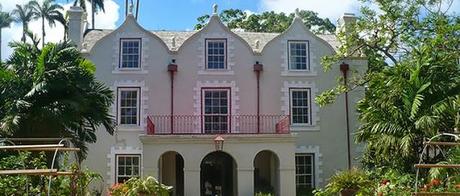 Head for St. Nicholas Abbey in St. Peter if you want to enjoy a true representation of Jacobean architecture. It's one of three remaining Jacobean mansions in the western hemisphere and, as it's open to the public, you don't have to confine your visit to the outside.
While its name may suggest that it has links with the church, it's always been a sugar plantation house, having connections with sugar manufacture since the 17th century.
Active types will want to be sure to appreciate the various water sports that the resorts offer to get their fill of adrenaline-fueled adventure, or, for a more relaxed way to pass the time, you can head off on a boat trip to a secluded cove, where you will while away the hours feeling like a castaway. Barbados has plenty to offer its visitors, both on and off its beaches – see for yourself with a dream holiday there, sooner rather than later.