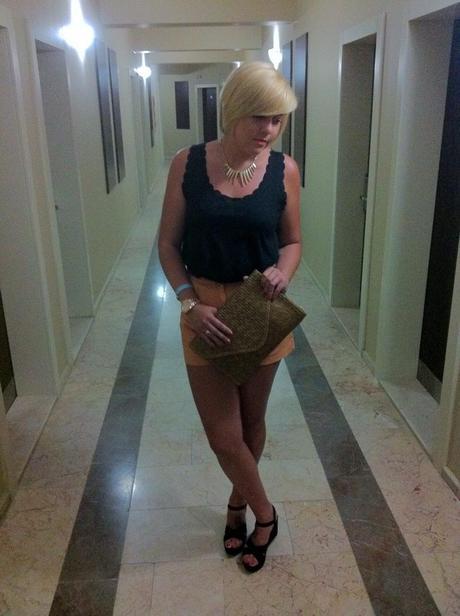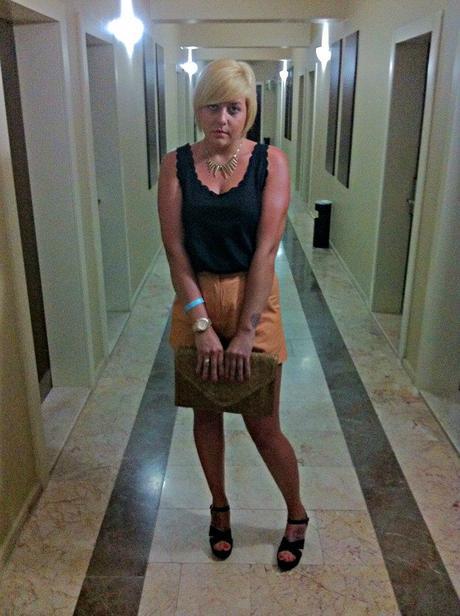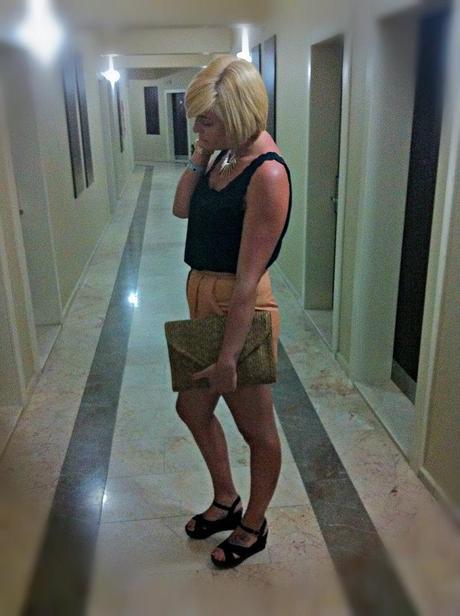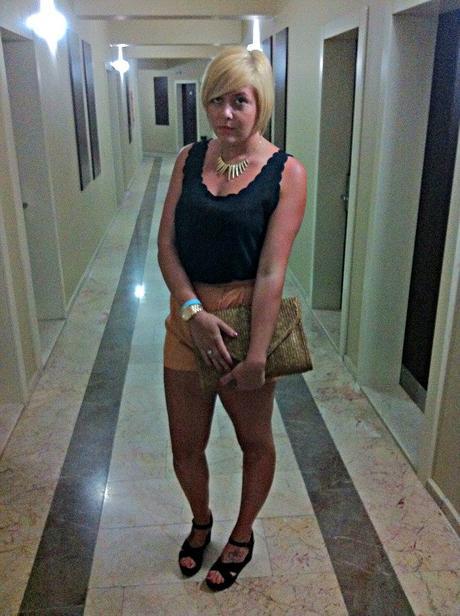 what i'm wearing:
scallop vest - topshop
shorts - topshop
necklace - new look
watch - river island
clutch - charity shop
flatforms - primark
I decided not to risk taking my SLR on holiday with me and Daniel and instead opted to take my old point and shoot that I originally started blogging with, thinking it was quality wasn't fantastic but was fairly okay. Though my memory must have lapsed on my as most of our holiday images are blurry, out of focus, grainy and just damn right rubbish. Its a shame but not the end of the world so I will apologize in advance for the quality of the outfit photos. I would have edited them but I'm useless with anything like Photoshop, you've either got it or you aint, and I definitely aint!
This outfit for was taken on a third night in Izmir, where we took the bus into Kusadasi to have dinner, watch dancers, drink in Irish bars and wonder in and out of the shops that never seem to close.
Hope you are well!
- TWITTER - FACEBOOK - TUMBLR - BLOGLOVIN' - LOOKBOOK - HELLO COTTON -
"believe in yourself"